B Series Thermostat Housing Delete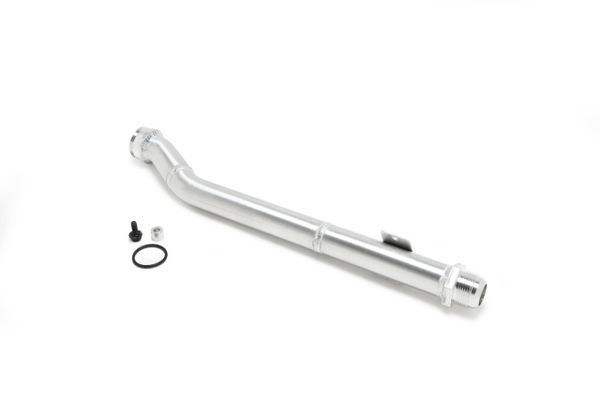 B Series Thermostat Housing Delete
After receiving a handful of requests for a B series thermostat housing delete, I finally got my hands on a block to fab something up!
The delete eliminates the steel tube, the cast housing, thermostat, thermostat cover, and fan switch. It starts with a custom billet bung that inserts into the block and seals uses a Genuine Honda o-ring and two 1.25" custom US milled 6061 aluminum bends welded together with a bracket that holds it in place. The end can be terminated with a bead rolled 1.25" hose connection or custom -16 AN male flare. The -16 AN bung has a hex so you can hold the tube while you tighten your hose fitting.
I only recommend this product for those that don't need a thermostat or understand what happens when you eliminate one. I am not promoting the deletion of the the thermostat and will not answer questions about the pros and cons. Do your research and decide.
Reviews