TractTuff J Series RWD Water Pump Inlet -V1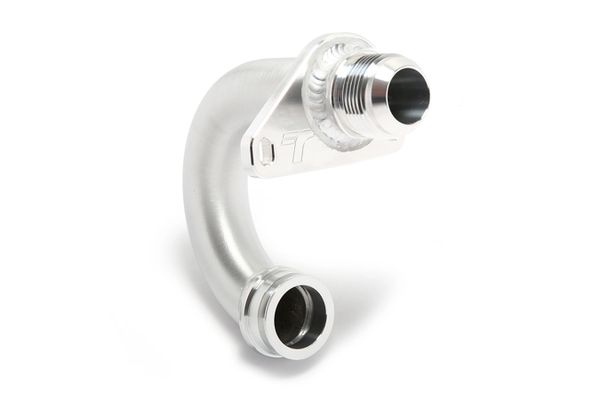 TractTuff J Series RWD Water Pump Inlet -V1
Seeing as how my V2 J Series water neck flanges and/ or anything made using those flanges don't have a means for holding the OEM water pipe, I had to come up with a solution.  
The water pump inlet starts with an o-ringed block bushing that has a machined shoulder that registers in the block and has a counter-bore to receive a 1-1/4" u-bend. The assembly is held in place with a billet triangle mount that attaches to each of the cam gear cover backing plates. The slotted mounting holes give some flexibility with misalignment as well as accommodate for engines that may have had cylinder heads resurfaced or a decked block.
You can choose between standard hose, -16 male flare, or -20 male flare connections as well as have an accessory bung for the return of coolant from a heater core.
NOTE: Made to Order - Contact for ETA - J Series water pump inlet tube comes very close to the factory intake manifold runners. I don't recommend this product with larger aftermarket runners but if you must find a solution... I would try the DIY kit. This product should only be used with my side exit hose routed upper water neck options. Please use the V2 water pump inlet for any with my through the valley routed upper water neck options.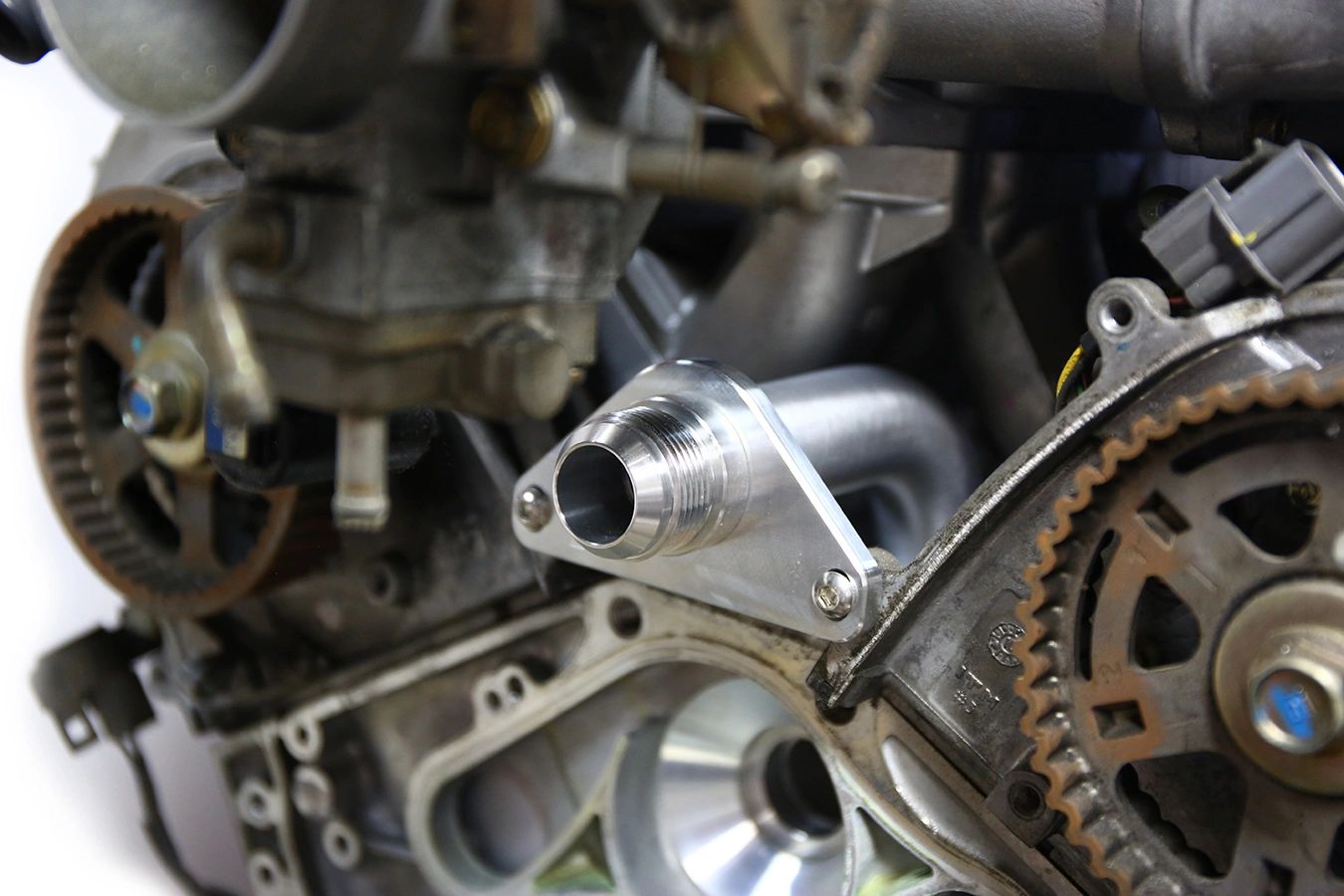 Reviews