TractTuff J Series RWD Water Pump Inlet -V1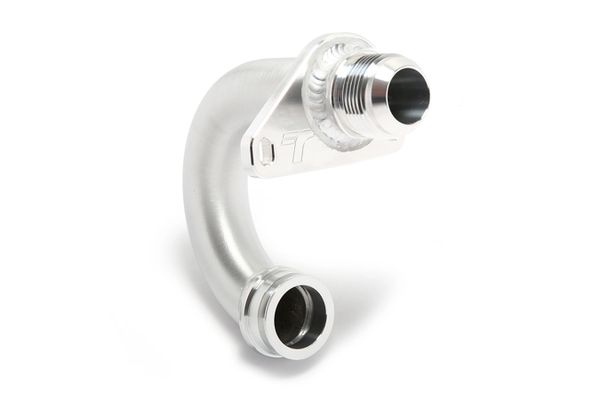 TractTuff J Series RWD Water Pump Inlet -V1
When I made the M28 to -16 port adapters I had no plans on making something to hold the water pumps inlet tube; I figured the end-user would get creative and come up with something. After months of requests, I decided to dive into the issue and devise a solution. 
The kit starts with a block bushing that has a machined shoulder that stops against the block, 1-1/4" counter-bore to receive the 1-1/4" u-bend, and an o-ring groove to accept the OEM crossover tube o-ring. The billet triangle has a 1.290" bore, allowing for some misalignment, as well as slotted mounting holes which give additional flexibility with misalignment as well as accommodate for engines that may have had cylinder head or block work done that affect the deck height.
You can choose between standard hose, -16 male flare, or -20 male flare connections. Both male flare options use unique bungs that stay in place while trying to mock everything up, a little more expensive but the time it would take otherwise would end up costing the same, this just ensures it looks great too!

NOTE: -20 bungs are purchased as regular bungs and are HUGE! I manually turn them down per job and that adds $$$. I do not stock them modified and I don't sell enough to justify mass producing them like I do with the -16. For this reason, I do not offer the -20 in the DIY kit, its only an option here. If you are using aftermarket intake runners I do not recommend this option... you should make your own to insure the inlet clears the new runners shape.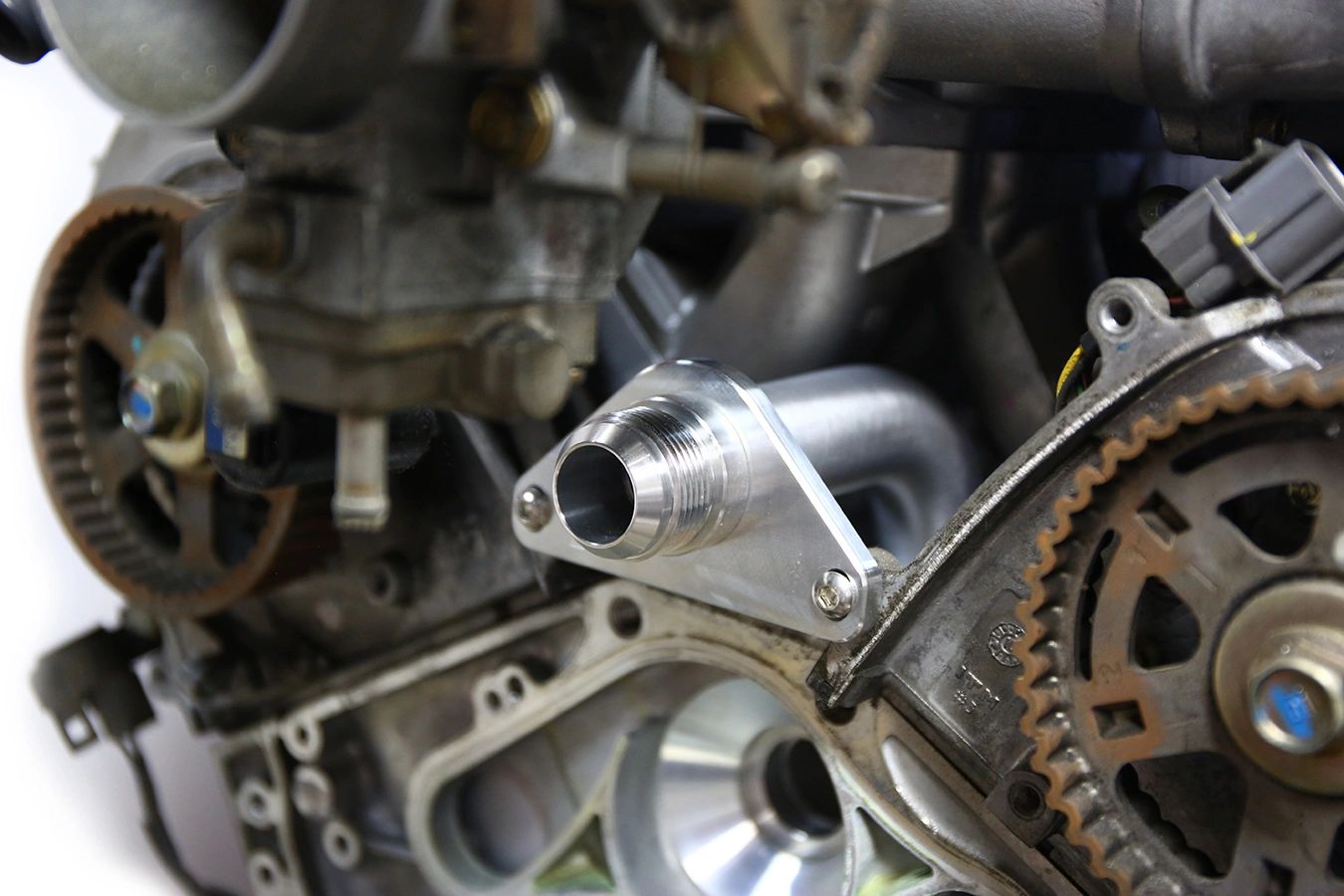 Reviews