TractTuff J Series RWD Water Pump Inlet - V2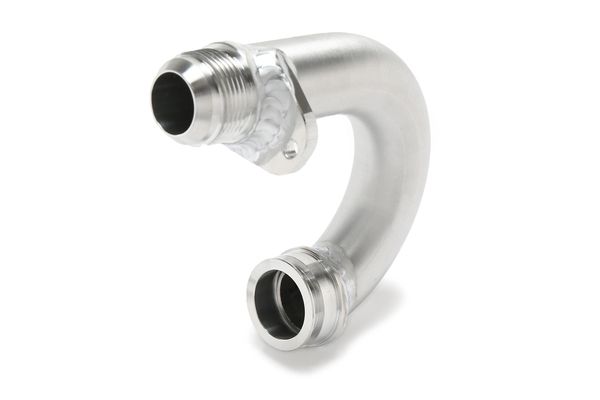 TractTuff J Series RWD Water Pump Inlet - V2
The introduction of the Through Valley Exit Water Neck required something to replace the water pumps inlet tube; using most of the V1 water pump inlet items, I've come up with a NEW solution that moves the inlet over enough to make room for the outlet. 
The kit starts with a block bushing that has a machined shoulder that stops against the block, has 1-1/4" counter-bore to receive the 1-1/4" u-bend, and an o-ring groove to accept the OEM crossover tube o-ring. The billet triangle has been replaced by a repurposed billet bracket that allows the assembly to be tied to the timing belt cover backing plate.
You can choose between standard hose, -16 male flare, or -20 male flare. Both male flare options use unique bungs that stay in place while trying to mock everything up, a little more expensive but the time it would take otherwise would end up costing the same, this just ensures it looks great too!

NOTE: Made to Order - Contact for ETA - If you are interested in a specific design that varies from this, please email us at sales@tractuff.com. If you are using AN lines, I recommend designing the radiator hose so that there is droop/ give... so the engines movement and does not push/ pull on the radiator and fatigue any parts. Currently only confirmed to fit OEM intake manifold runners.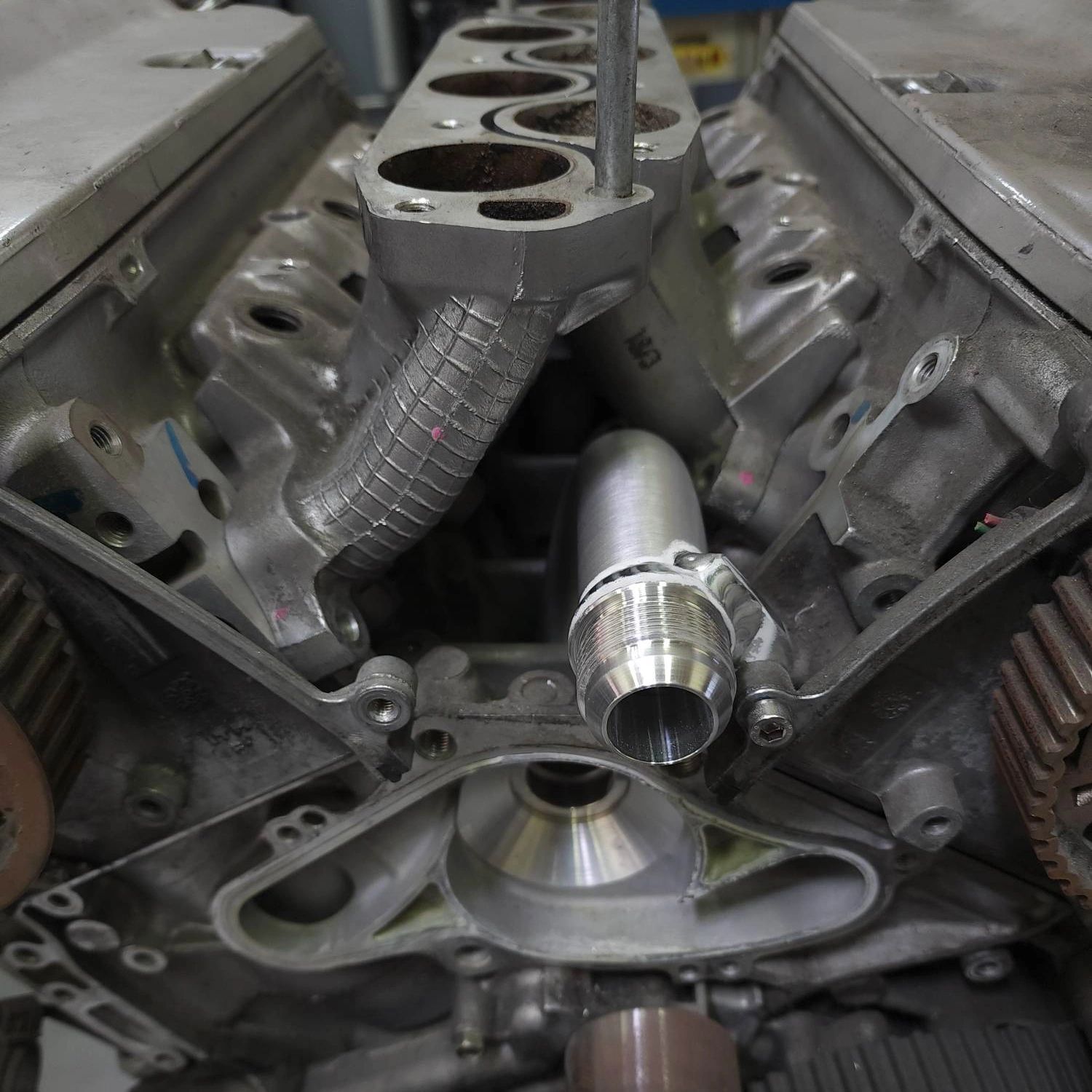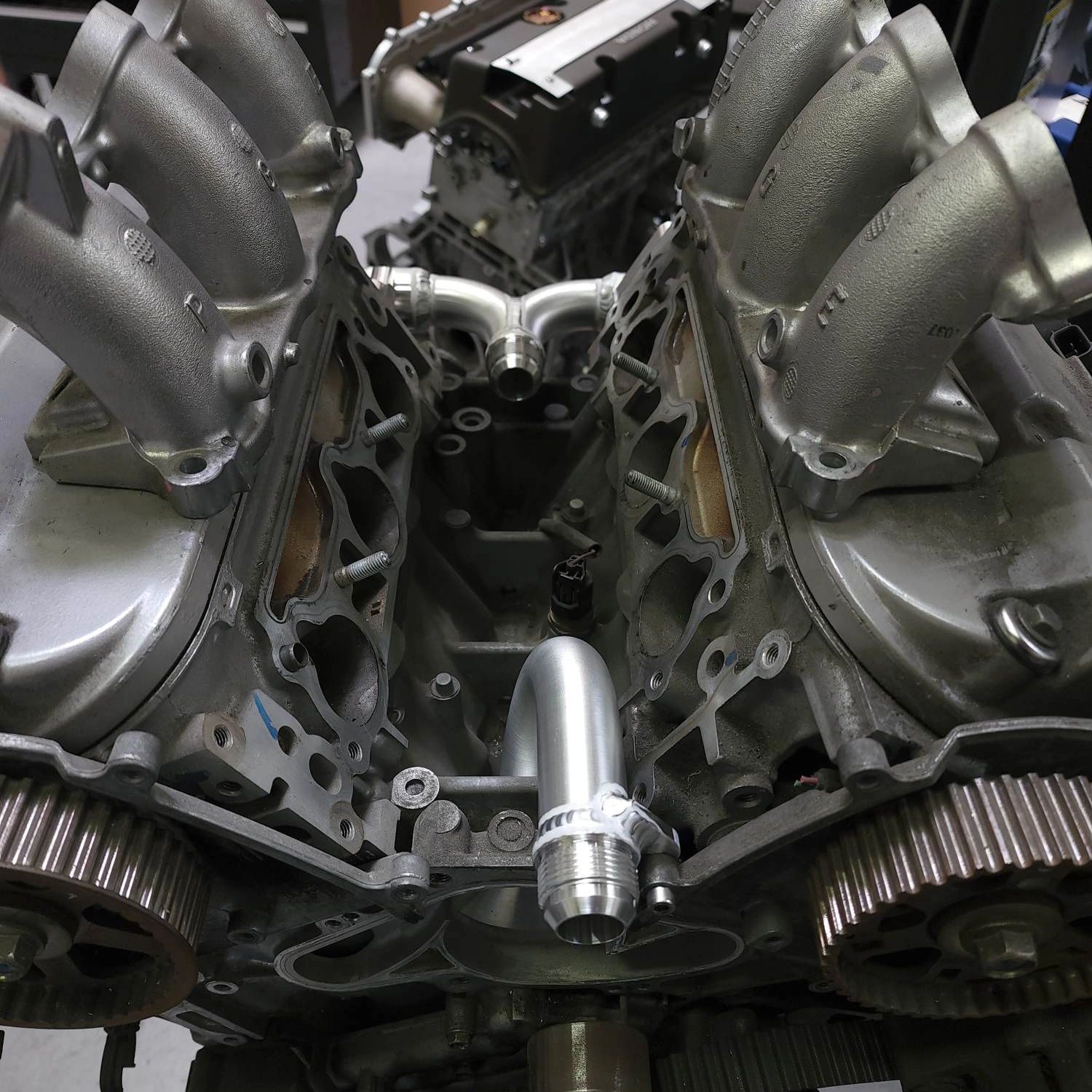 Reviews