TracTuff Catch Can - Universal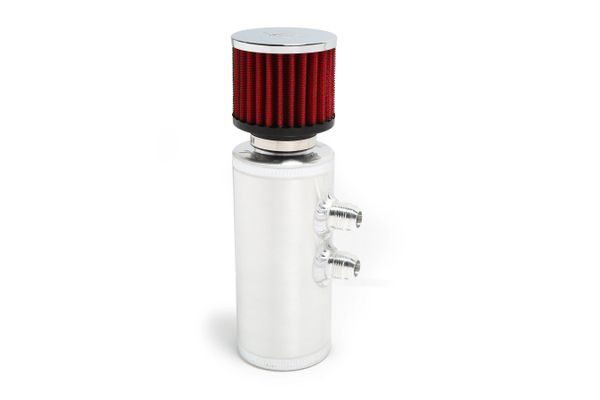 TracTuff Catch Can - Universal
Catch can... breather... crank case vent... all same! 
Most, if not all... universal catch cans, leave much to want. I rarely see them fit the spaces cleanly or offer the type  or number of connections needed, in the direction that makes most sense. My universal catch can address all that! You can configure every aspect of the design as if you were welding it up yourself. You get to choose from two different diameters, AN or slip hose connections or BOTH in a number of sizes, universal mounting bracket that mounts to any flat surface, a nice billet bracket that fits into popular Honda coolant overflow or power steering brackets (can be used even if you dont own the chassis), or a custom bracket made to spec (email details for pricing), and the type of drain that works for your location! The filter is a genuine K&N product with a chrome top and a 1.50" clamp.
NOTE: If you have a special request for specific hose connection combos that are not listed or a custom bracket/ mounting point in mind, please send an email to sales@tractuff.com.