TracTuff DIY Swirl Tank Kit - Direct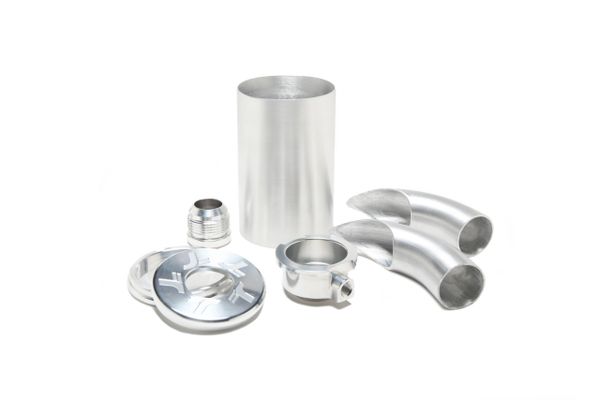 TracTuff DIY Swirl Tank Kit - Direct
The DIY Direct Mount Swirl Tank is the same product I go to in 90% of projects performed in-house. Now available in a kit that can be finished by you.
The kit includes billet tank top, bottom, radiator cap bung as well as an 1) 1-3/8" (for AN connection) or 1) 1-1/4" (for HOSE connection) 90° aluminum tank outlet and 1) 1-1/4" 90° aluminum tank inlet which have been notched for a perfect fit against the tank. If you have chosen the AN connection type... the -16 bung is a perfect match to the OD of the 1-3/8" tubing.. The radiator cap bung is meant to be inserted from the top and welded from the back-side of the tank lid for a clean appearance.
All CNC machined items are US milled 6061 aluminum and manufactured in the US locally.