TracTuff DIY Vacuum/ Fluid Manifold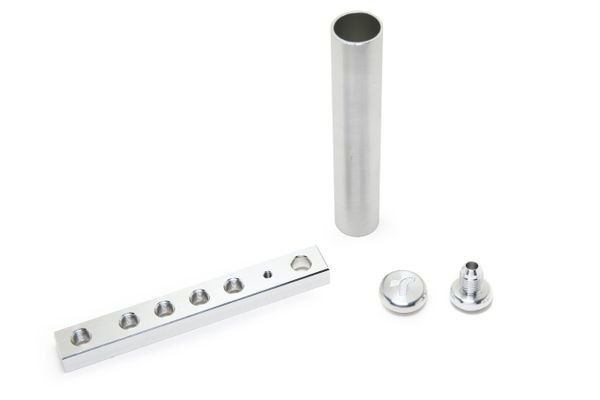 TracTuff DIY Vacuum/ Fluid Manifold
The universal vacuum/ fluid manifold kit consists of a CNC machined 6061-T6 aluminum rail that has a single 1/8" BSPT port, four 1/8" NPT, and one Honda k series MAP sensor port with an M5 hold down thread.
The rail is designed to wrap around and be welded to a 1.00" tube but has also been used on 1.50" and 2.00" tube. The ends of the tube can be configured in any combination of -4 male flare, -6 male flare, or cap. Just cut the unnecessary portions of the rail to suit your specific needs and  once welded, can be used as a vacuum or fluid manifold.

The back-side of the block is 3D machined for a PERFECT fit on small 1.00" aluminum tubing and the caps have an small undercut so they sit inside the tube when welding. Just choose -4, -6, or a cap for you specific needs.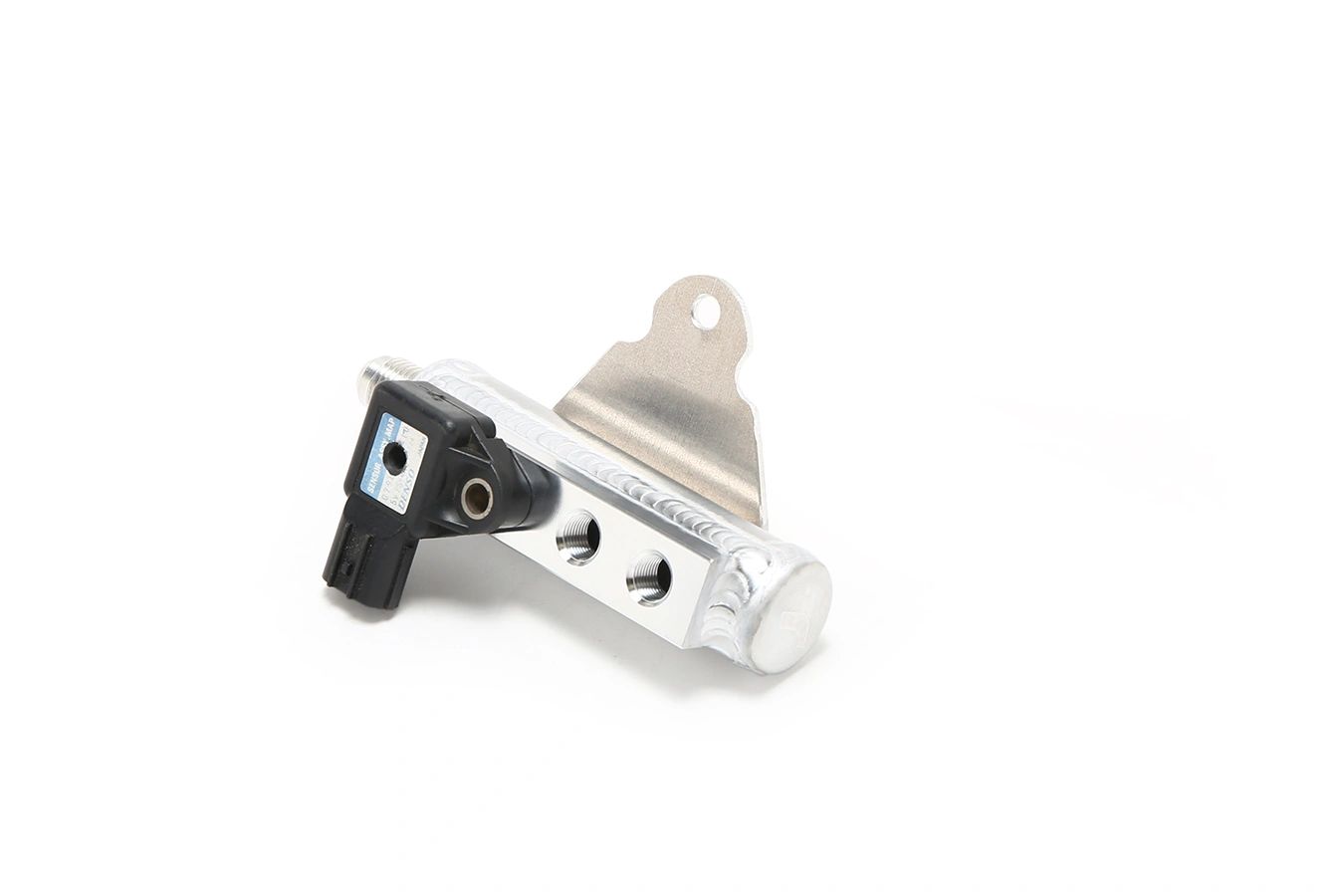 NOTE: Billet parts are cleaned in a ultrasonic cleaning tank with a proprietary solution just prior to packaging. No prep of the billet parts is necessary for welding. It is important that you add a few drops of oil to your finished products threads prior to assembly to prevent galling.
DO NOT WELD PARTS THREADED TOGETHER.
I personally handle each and every part, confirm thread mesh/ engagement multiple times while in my inventory, as well as just prior to shipping. If you are going to check thread mesh/ engagement prior to welding, be sure to lubricate the threads. I will not cover damaged threads on DIY products.
The included portion of tubing does not have matching holes drilled into it, its a DIY product... so its up to you to add these holes. The k series style map sensor port has an M5 x 1.0 threaded hole to secure the sensor. The center to center distance of the BSPT and the adjacent NPT port is 1.00". The center to center distance of each NPT port and the adjacent M5 thread is .750".
If you are looking to get oil to this product, take a look at both the aluminum and stainless steel BSPT adapters!
Reviews