TracTuff DIY Vacuum/ Fluid Manifold
TracTuff DIY Vacuum/ Fluid Manifold
The universal vacuum/ fluid manifold kit consists of a CNC machined 6061-T6 aluminum rail w/ one 1/8" BSPT, four 1/8" NPT, and one Honda k series MAP sensor port. The rail is designed to wrap around and be welded to a 1.00" tube. The ends of the tube can be configured in any combination of -4 male flare, -6 male flare, and cap. Once welded, the product can be used as a vacuum or fluid manifold; just cut the unnecessary portions of the rail to suit your specific needs.

The back-side of the block is 3D machined for a PERFECT fit on 1.00" aluminum tubing and the caps have an small undercut so they sit inside the tube when welding. Just choose -4, -6, or a cap for you specific needs.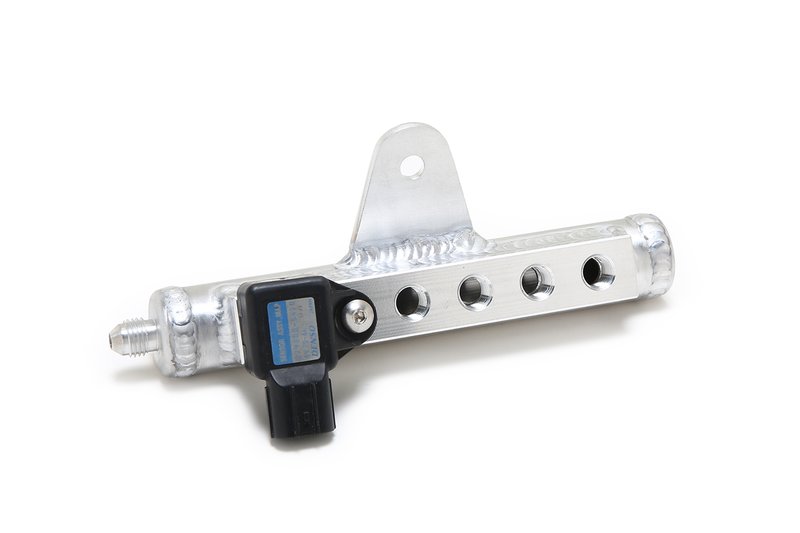 NOTE: The included portion of tubing does not have matching holes drilled into it; it is left for the consumer to do. The k series map sensor port has an M5 x 1.0 threaded hole to secure the sensor. The distance of both the BSPT and MAP ports are spread out to insure that the body of the sensors don't crowd the other accessory ports. I have successfully welded the billet rail to 2.00" tubing as well. If you are looking to get oil to this product, take a look at both the aluminum and stainless steel BSPT adapters!
Reviews