TracTuff K Electric Water Pump Mount
TracTuff K Electric Water Pump Mount
The K24A/A2/A4/A8 & K20Z3 version of the Electric Water Pump Mount is on back order as of 4/28/21. It will be a few weeks before I have more... so please do NOT inquire if the product is still on back order, I will remove this message when they are back in stock. Customers that placed an order during this time, will be notified they are back in stock when the tracking number is emailed by PayPal when the label is printed.
The TracTuff Electric Water Pump Mount is the ORIGINAL and still the cleanest way to mount the 20 GPM Meziere electric pump on a K Series engine! The design greatly reduces the space and hassle associated with mounting a remote water pump. 

The mount is designed around the Meziere WP136S and makes it easy for the end-user to use a variety of fittings, due to the lateral adjustment of the plate, allowing for -12 or -16 fittings to be used regardless of each companies unique bend radius'. Just install the pump loosely and slide it left to right until the hose is straight... and tighten!


I offer the matching Meziere WP136S electric water pump as well as a street water pump delete kit and an pump hose kit that gets water from the pump to the plate.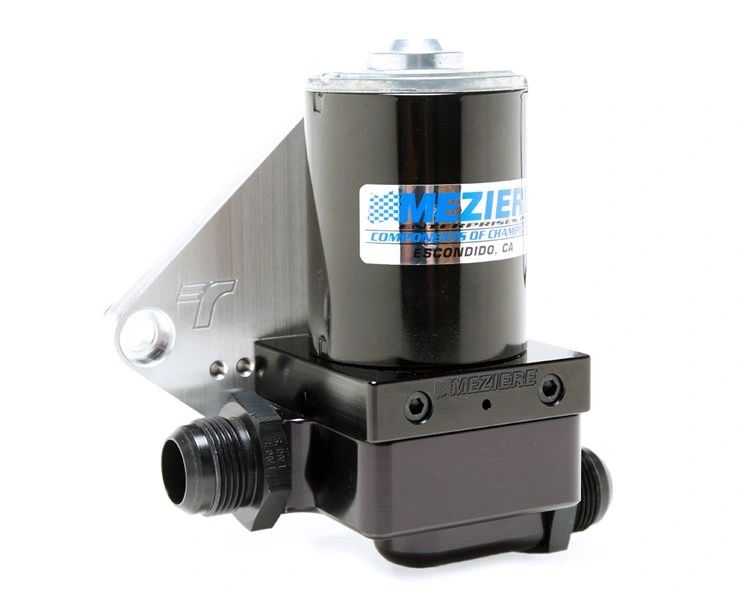 Reviews