TracTuff K Electric Water Pump Mount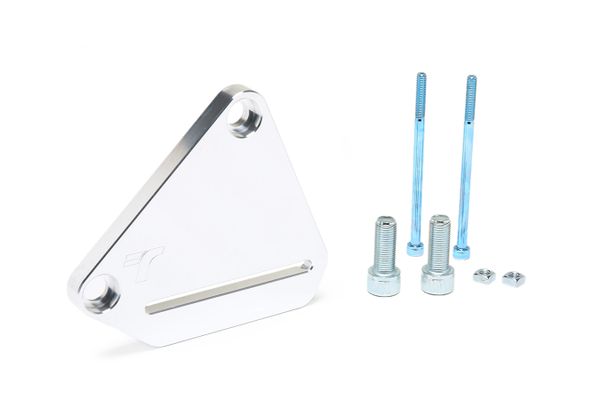 TracTuff K Electric Water Pump Mount
The TracTuff Electric Water Pump Mount is the ORIGINAL and still the cleanest way to mount an electric pump on a K Series engine! The design greatly reduces the space and hassle associated with mounting a remote electric water pump. 
Our mount is designed around the BEST electric water pump on the market; the Meziere WP136S. The plate makes it easy for the end-user to use a variety of fittings, due to the lateral adjustment on the plate, allowing for -12 or -16 fittings to be used regardless of each companies unique bend radius'. Just install the pump loosely and slide it left to right until the hose is straight... and tighten!
Be sure to compliment the TracTuff street or race water pump delete and Meziere WP136S electric water pump with the TracTuff electric water pump hose kit.