TracTuff K Electric Water Pump Conversion Kit - Complete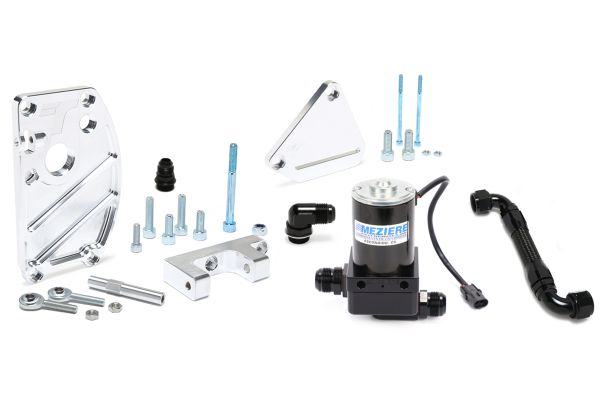 TracTuff K Electric Water Pump Conversion Kit - Complete
The "COMPLETE" K Electric Water Pump Conversion Kit had been brought back by POPULAR REQUEST for ONE STOP SHOPPING. 
Kit Includes
TracTuff K Series Water Pump Delete Plate and Alternator Mounting Kit (If Selected)
Genuine Honda O-Ring (You Will Need Hondabond)
TracTuff 20 GPM Meziere Electric Water Pump Mount
Meziere 20 GPM Electric Water Pump
TracTuff Pump Inlet/ Outlet Port Fittings
XRP -16 Pump to Water Pump Delete Hose Kit (2 x 90° XR-31 Fittings + 8.00" of XR-31 Hose)
XRP -16 90° ORB to Male Flare Plate Inlet Fitting
TracTuff -8 ORB to -8 Male Flare Breather Port Fitting
TracTuff S2000 Alternator Reducer Bushing
All parts have always been listed individually because everyone always seems to have a different idea of what "complete" is OR don't want certain components... which makes it INCOMPLETE. If you aren't interested in a complete kit, visit the following pages K Water Pump Delete listing, 90° ORB to Male Flare, -8 ORB to -8 Male Flare, WP136S Pump, WP136S Pump Mount, and WP136S Pump Hose Kit and choose your products.
Regardless if you buy the complete kit listed here or not... I recommend you visit each link above for full product description details. I'm not going to cut and paste each product description and turn this product description into a 5 page story that wont get read.
Reviews