TracTuff K Series Custom Fabbed Billet Thermostat Cover
TracTuff K Series Custom Fabbed Billet Thermostat Cover
Originally offered as a configuration option but due to customers complaining that the options were confusing, I have decided to give the custom fab options their own spot. No cool features, no weaknesses, no bullshit! What you see is a simple Billet Thermostat Cover that bolts to the OEM plastic housing, uses the OEM shoulder bolts, the OEM thermostat, and OEM gasket for unique applications or unique space challenges. I chose the original thermostat because it is unique to this engines configuration and is related to many of customers number once concern. You wont find any sensor ports because they don't belong here and you wont find a swivel because it doesn't work for everyone anyway. What you do get is, a straight forward, refreshing design that allows the end-user to communicate a custom configuration to plumb the lower hose.

Machined from US milled 6061 aluminum; the flange incorporates an OEM o-ring grove and the front (originally threaded for -16 ORB) has been machined to remove the material beyond the thermostats locating pin, reducing the overall length and providing a new surface for welding. The Billet Thermostat Cover uniquely receives the K20a2/ K20a3/ K20z1 thermostat for the most reliable function and retains the quick warm up feature of the water bypass circuit. 
NOTE: The TracTuff K Series Billet Thermostat Cover is designed to be a direct replacement for the 2002-2006 Acura RSX or 2002-2005 Civic Si thermostat cover. In order to run this product, you MUST use the thermostat (not included) and thermostat case (back-half that bolts to the water pump housing (P/N 19320-PNA-003)) from a 2002-2006 Acura RSX or 2002-2005 Civic Si. The water pump housing bolt pattern is common between all the k series engines I have touched, so if you do not have the correct thermostat case to use my cover... you can simply swap it out. I strongly suggest measuring the space you have BEFORE ordering any configuration! If you are interested in running AN fittings, you should be choosing something from this configuration

After placing your order, you will be required to communicate the angle and clocking of the tube to be welded.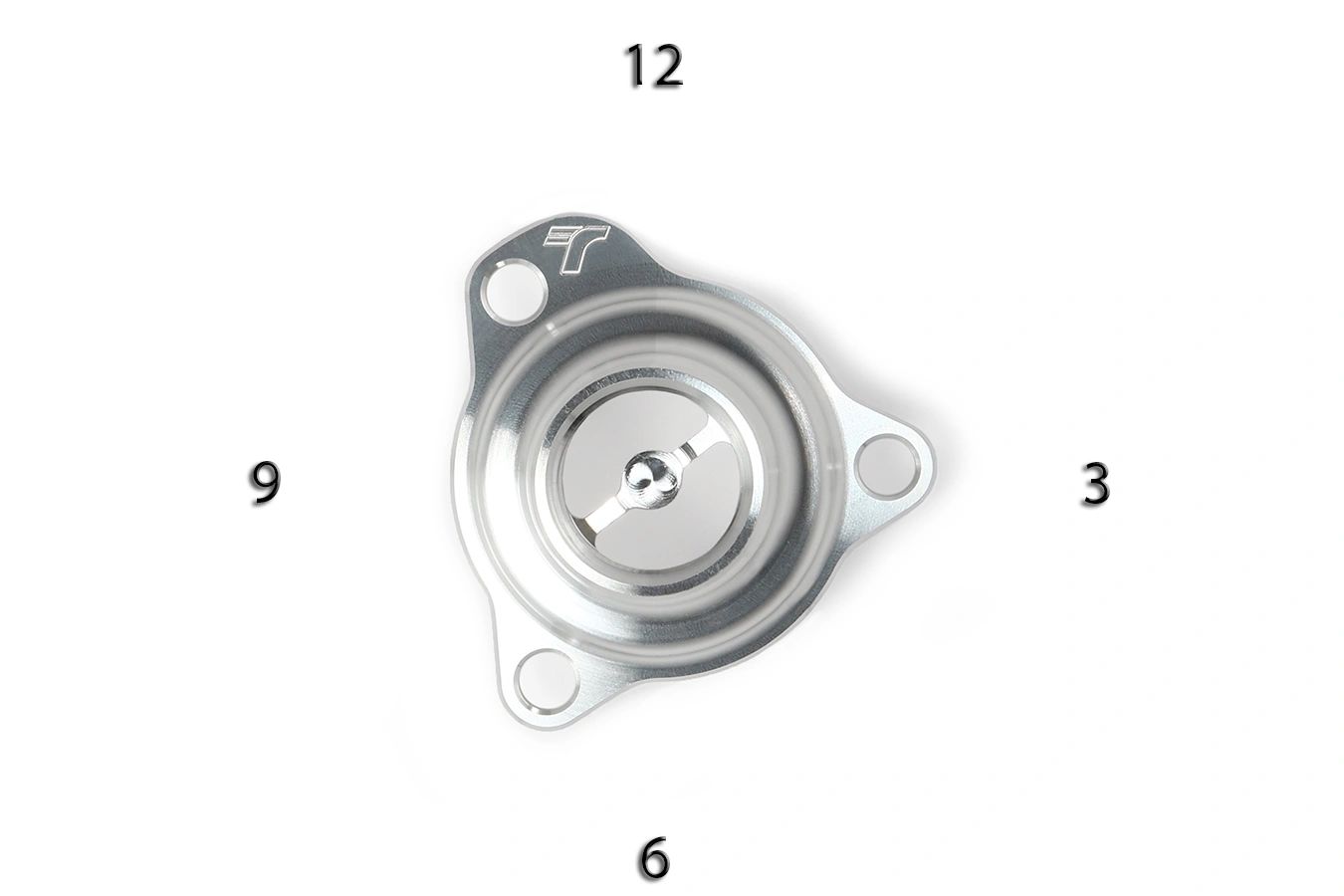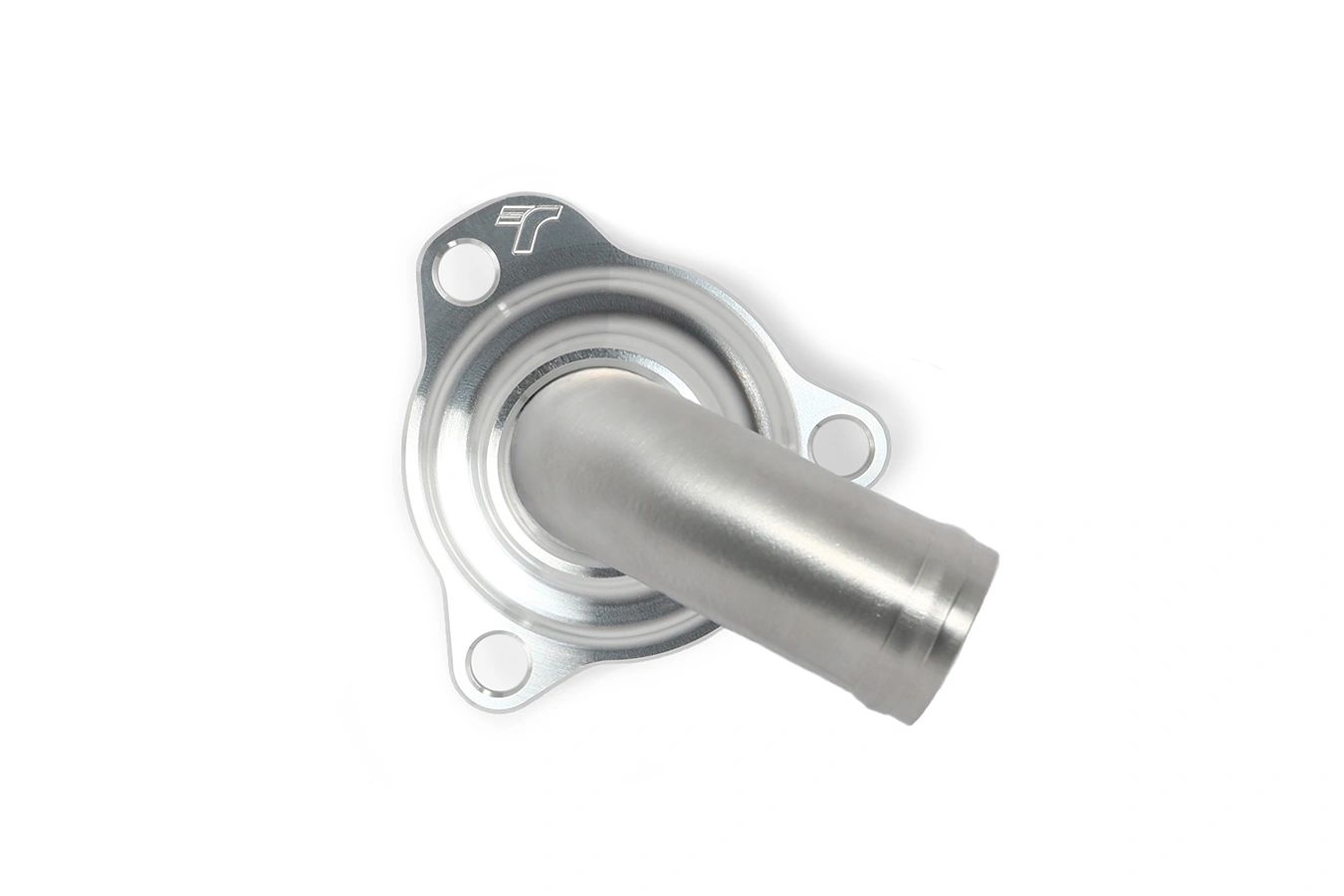 Machined Cover w/ 90° 1-1/4" Aluminum Tube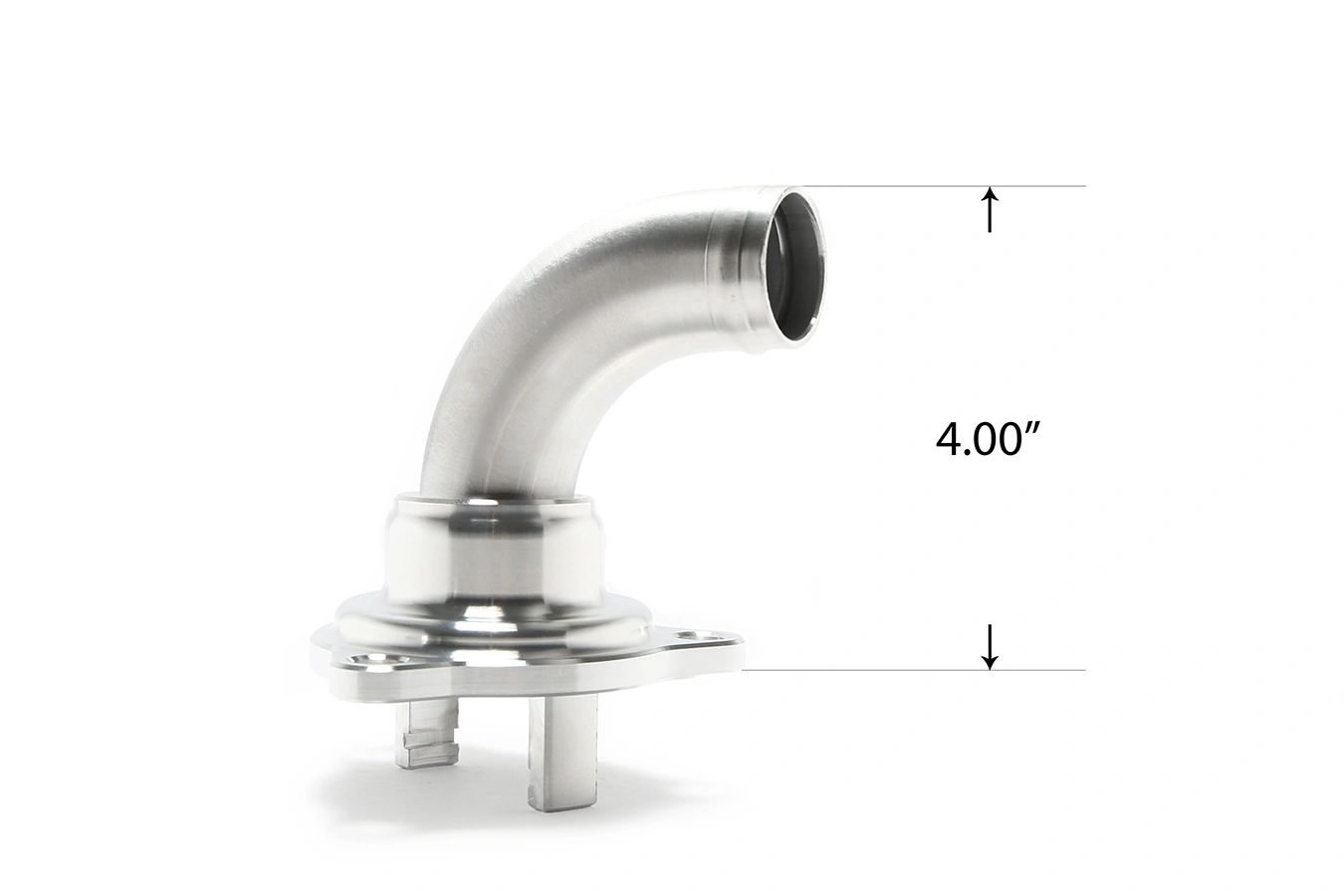 Example: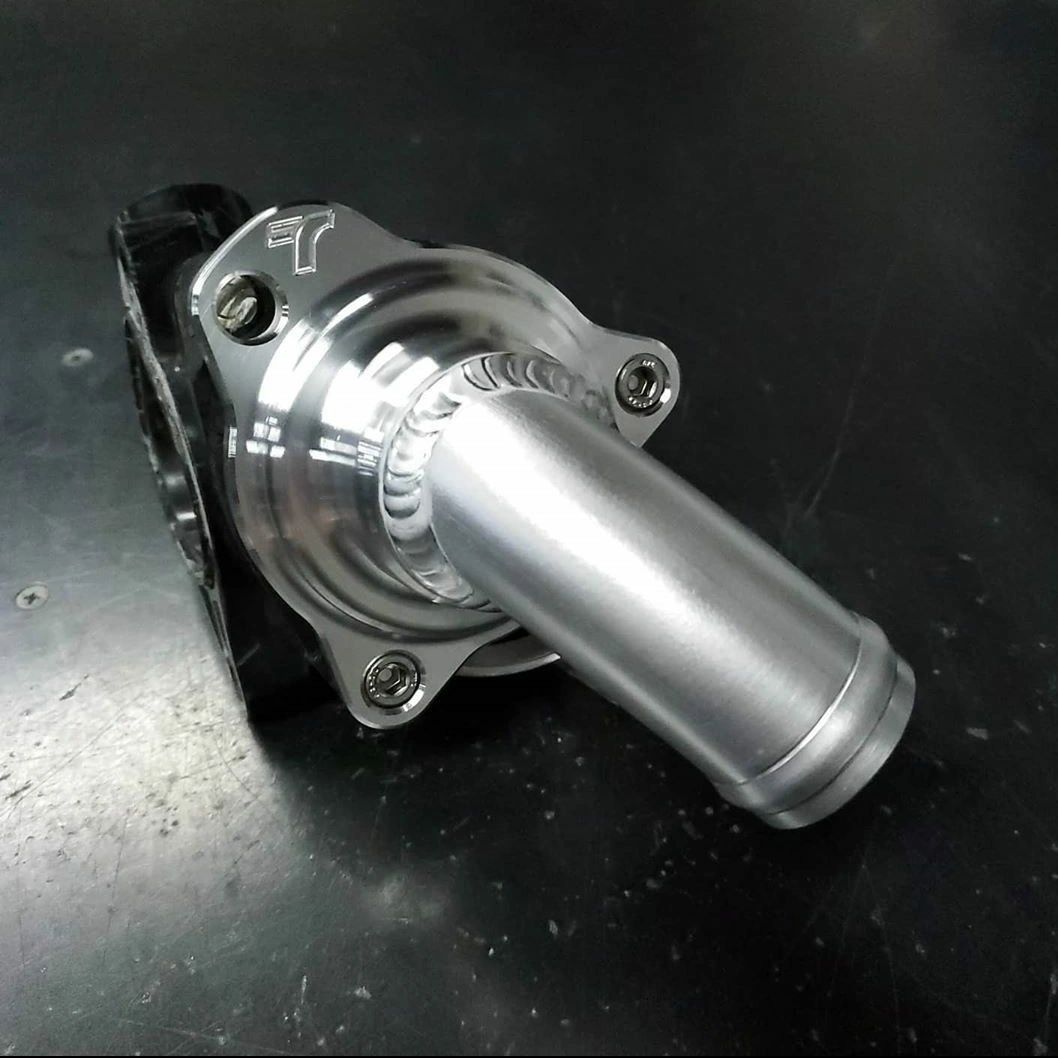 Reviews