TracTuff K Series RWD Billet Thermostat Cover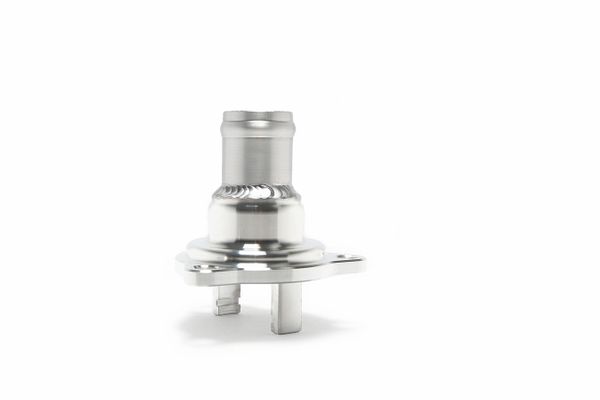 TracTuff K Series RWD Billet Thermostat Cover
The TracTuff K Series Billet Thermostat Cover is NEWLY REDESIGNED to fit all k series housings!!! This version has been machined to reduce its profile and has a welded hose connection of your choice. Perfect for a number of RWD swaps.

Originally offered as a configuration option to the original; its popularity has dictated that it get its own listing, eliminating options that don't apply and reducing confusion. No cool features, no weaknesses, no bullshit! What you see is a simple Billet Thermostat Cover that bolts to the OEM plastic housing, uses the OEM shoulder bolts, the OEM thermostat, and OEM gasket for pretty much any RWD k swap.
I chose the original thermostat because it is unique to this engines configuration and is related to many customers number one concern. You won't find any sensor ports on it because they don't belong here and you won't find a swivel because it doesn't work for everyone anyway. What you do get is, a straight forward, refreshing design that allows the end-user to choose whichever fitting makes sense to plumb the lower hose.
Machined from US milled 6061 aluminum; the flange incorporates an OEM o-ring grove and the front (originally threaded for -16 ORB) has been machined to remove the material beyond the thermostats locating pin, reducing the overall size and welding a straight section of 1-1/4" tube (shown) or a -16 male flare. The Billet Thermostat Cover uniquely receives the K20a2/ K20a3/ k20z1 thermostat for the most reliable function and retains the quick warm up feature of the water bypass circuit. 

NOTE: The REDESIGNED cover fits the two housing patterns scattered throughout the various models... BUT understand the new housing is not perfect. If you are using the housing from an engine code, listed above as "All Others" you need to make a modification to the aluminum water pump housing OR trim the billet cover. Yes, I said trim the brand new billet cover! Sorry. You can choose to trim it yourself or you can have me do it at no charge. 
In order to run this product, you still MUST use the thermostat (not included) from a 2002-2006 Acura RSX or 2002-2005 Civic Si (P/N: 19301-PNA-003). I cannot confirm aftermarket thermostat fitment and recommend Genuine Honda. The S2000 and Miata k swap benefits from this configuration the most, but as more and more chassis are being k swapped, I imagine others will as well. I strongly suggest measuring the space you have BEFORE ordering any configuration! Some RWD swaps may have enough room to use an unmodified cover with a screw in fitting and save a few bucks. If you are interested in running AN fittings, you should be choosing something from this configuration. Price includes a new Honda gasket.
This is the "All Others" Mod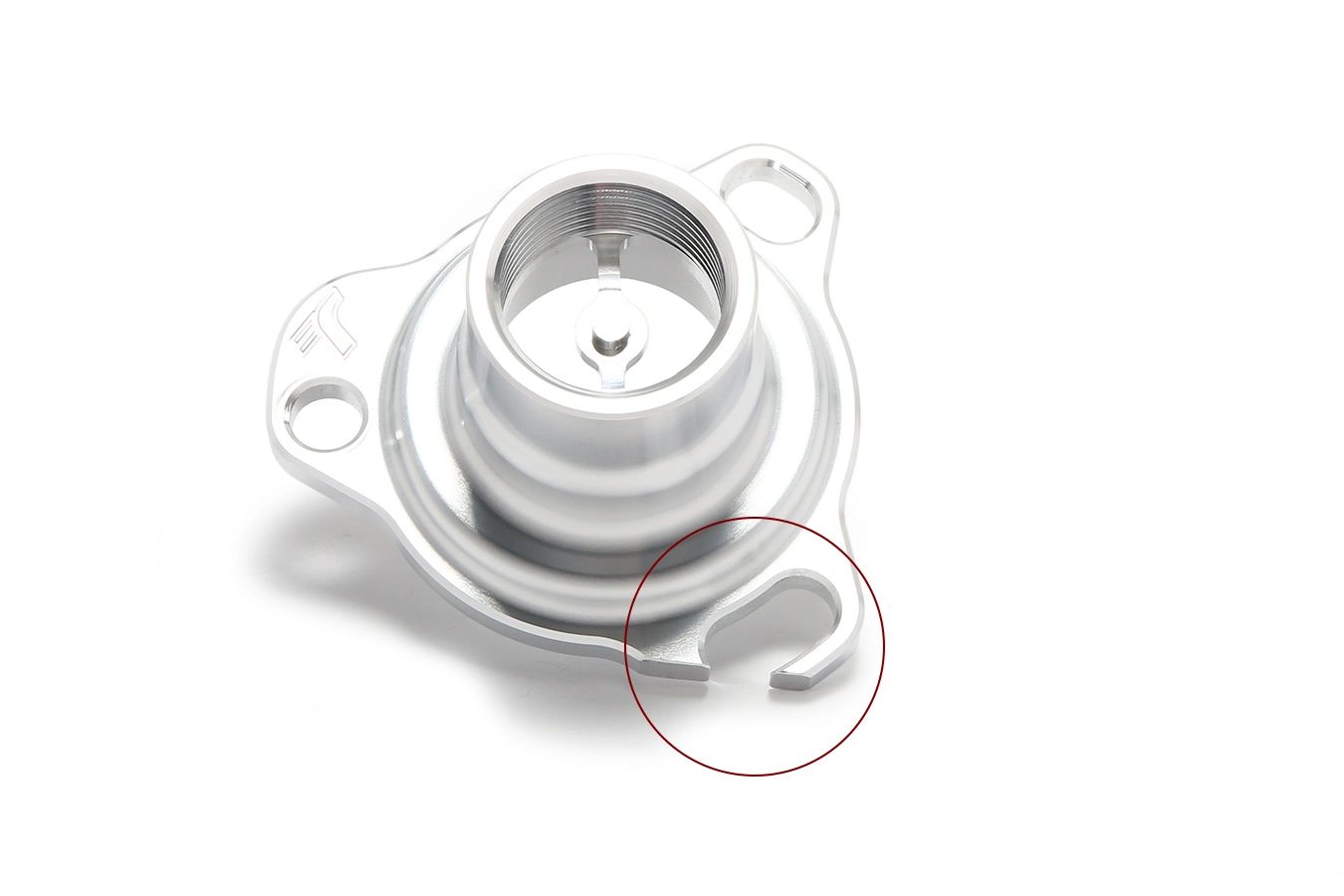 Machined Cover w/ Straight 1-1/4" Aluminum Tube

TracTuff 1-1/4" Hose Barb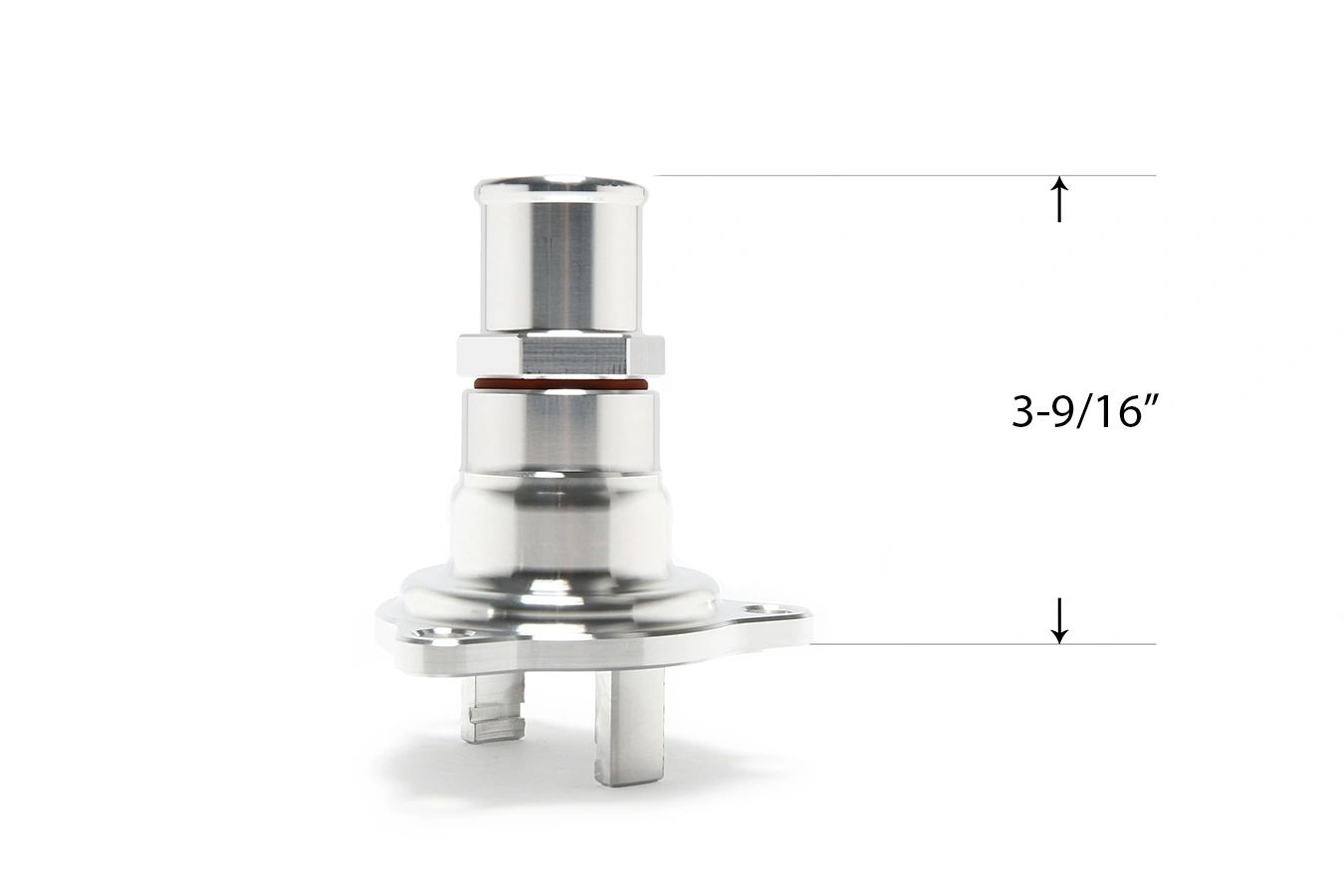 Example: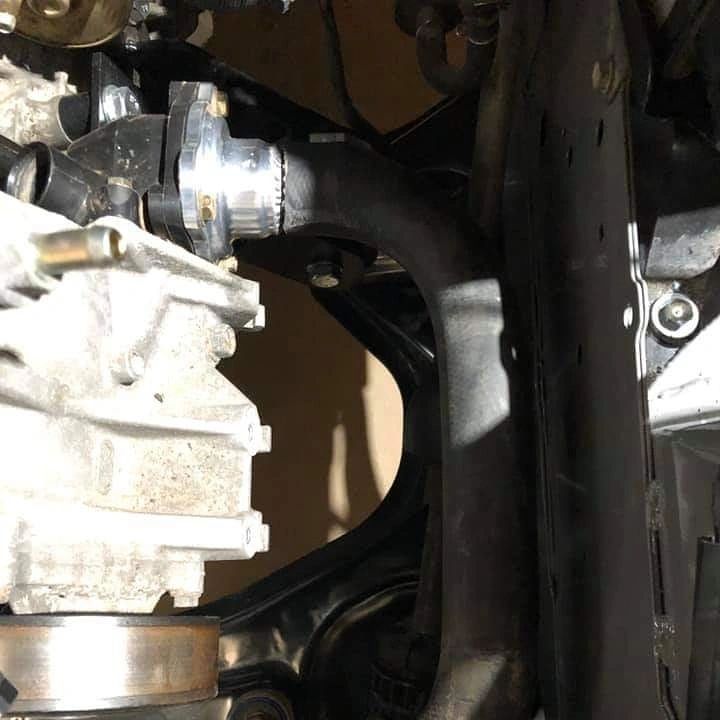 Reviews