TracTuff K Series Thermostat Port Adapter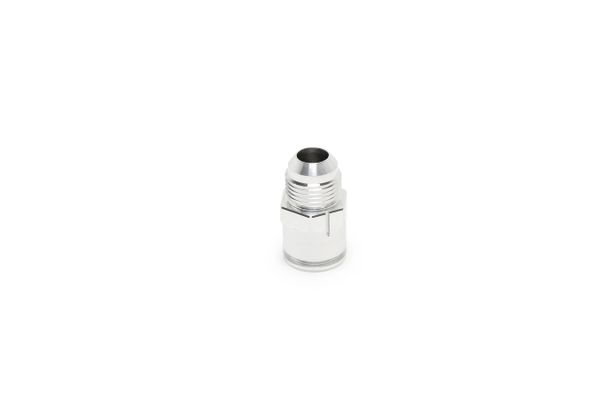 TracTuff K Series Thermostat Port Adapter
TracTuff K Series Thermostat Port Adapter is the ONLY solution for those of you looking to retain in-cabin heat with some of my swirl tanks and/ or crazy sidewinder turbo manifolds that conflict with the OEM hard-pipe. It's also going to be a popular choice for those that just want to eliminate the ugly prebent pipe that doesn't fit aesthetically, once surrounding OEM parts have been removed.
The -6 version is used for coolant return on motors that did not come with the factory oil cooler type water pumps. I expect this to be especially handy when you want to run water through something and dont know where to return it. This is it... it completes the closed loop circuit!
Machined from US milled 6061 aluminum w/ a -6 or -10 Male Flare, and o-ringed to seal in the OEM housing. Installation is straight forward, all you will need is a drill, a small bit (.090" to .060"), and few inches of safety wire, and safety wire pliers or something equivalent to twist wire. Instructions will be posted here in the next week or so.