TracTuff K Water Pump Housing Delete - Street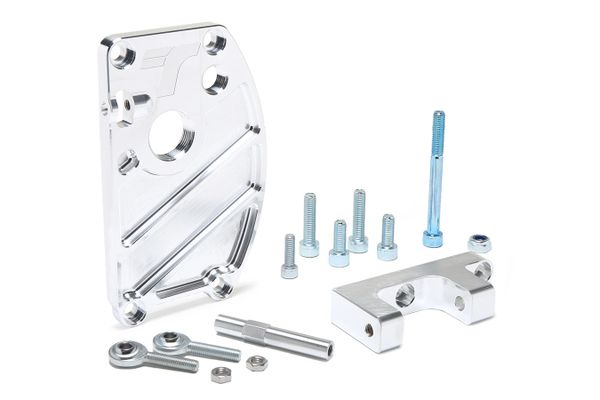 TracTuff K Water Pump Housing Delete - Street
Our "Street" k series water pump housing delete is designed to take the place of the heavy OEM water pump and housing; shaving pounds of unnecessary weight but still allowing for the installation of an alternator.

Our light weight plate is beautifully cnc machined from US milled 6061 aluminum and incorporates the OEM o-ring groove for the water port, a large 1-5/16"-12 SAE (-16AN ORB) inlet port, and 3/4"-16 SAE (-8AN ORB) breather port. The alternator mounting bracket has been beefed up compared to v1 (see images below for v1) and now includes a bolt and nyloc-nut. The tensioner assembly is also machined from 6061 aluminum and uses US made rod-ends and stainless steel jamb nuts.
NOTE: The new alternator mounting bracket design has been created to address the issues associated with installers over-tightening the alternators pivot point; mainly an issue w/ the D17 EM2 alternator and it its ability to give. The over-tightening of the v1 hardware and bracket would cause significant stress on the mounting ears to the point of failure. The new mounting bracket is 60% thicker  which allows for more initial torque (bolt to mounting bracket) and a nyloc-nut that can be torqued to keep the hardware from loosening.
NOTE: Various alternators may be used with this kit but due to slight variations in design, material may need to be removed from the alternator or the bracket to fit inside the mounting bracket. We recommend the 2000-2001 DC2 Type R for high amp needs or the 2000 Civic Si for lower amp use.
Be sure to compliment the TracTuff water pump delete with a Meziere WP136S electric water pump, TracTuff electric water pump mount and TracTuff electric water pump hose kit. 

---
Product Details
-16 ORB (O-Ring Boss) Inlet and -8 ORB Breather Port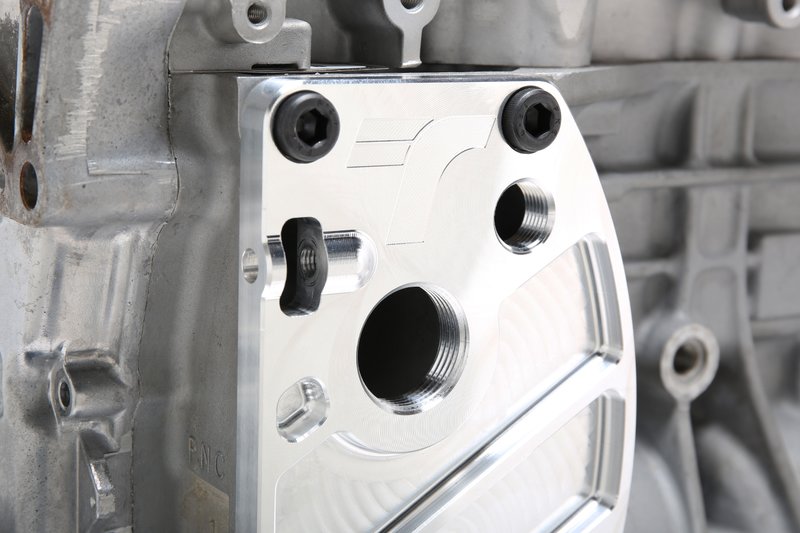 Notch to Clear Block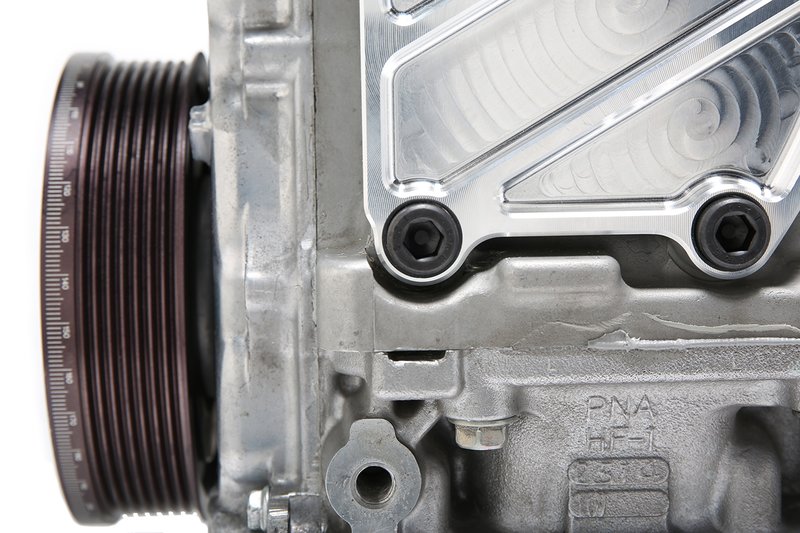 XRP 90° -16 Fitting