TracTuff K20Z3/ K24A Water Bypass Block-Off
TracTuff K20Z3/ K24A Water Bypass Block-Off
After years of selling the OG water bypass adapter... I finally saw a sales trend that made  it easy to decide on manufacturing a dedicated block-off.

Water bypass adapters almost always left with a hose barb and only recently did I see the trend shift to a plug. A little late, maybe... but from here on out, there will be no further need to buy the more expensive water bypass adapter, just to plug it! All the features that make my water bypass adapter the BEST on the market... are incorporated into this. All the same hardware and it still seals up against the cylinder head with an o-ring.

I am not necessarily recommending that you eliminate the water bypass hose, as it has a very valuable role in how the cooling system functions, but for those of you that understand the pros and cons and still want to delete it... this is for you! 
NOTE: The installation guide below shows the water bypass adapter; the product is different but the process is still the same and it is very unlikely that I will redo the guide just because the product looks slightly different and a few steps are skipped.
If you would like to drill and tap it for the small 1/8" NPT single prong sensor... this is where you start.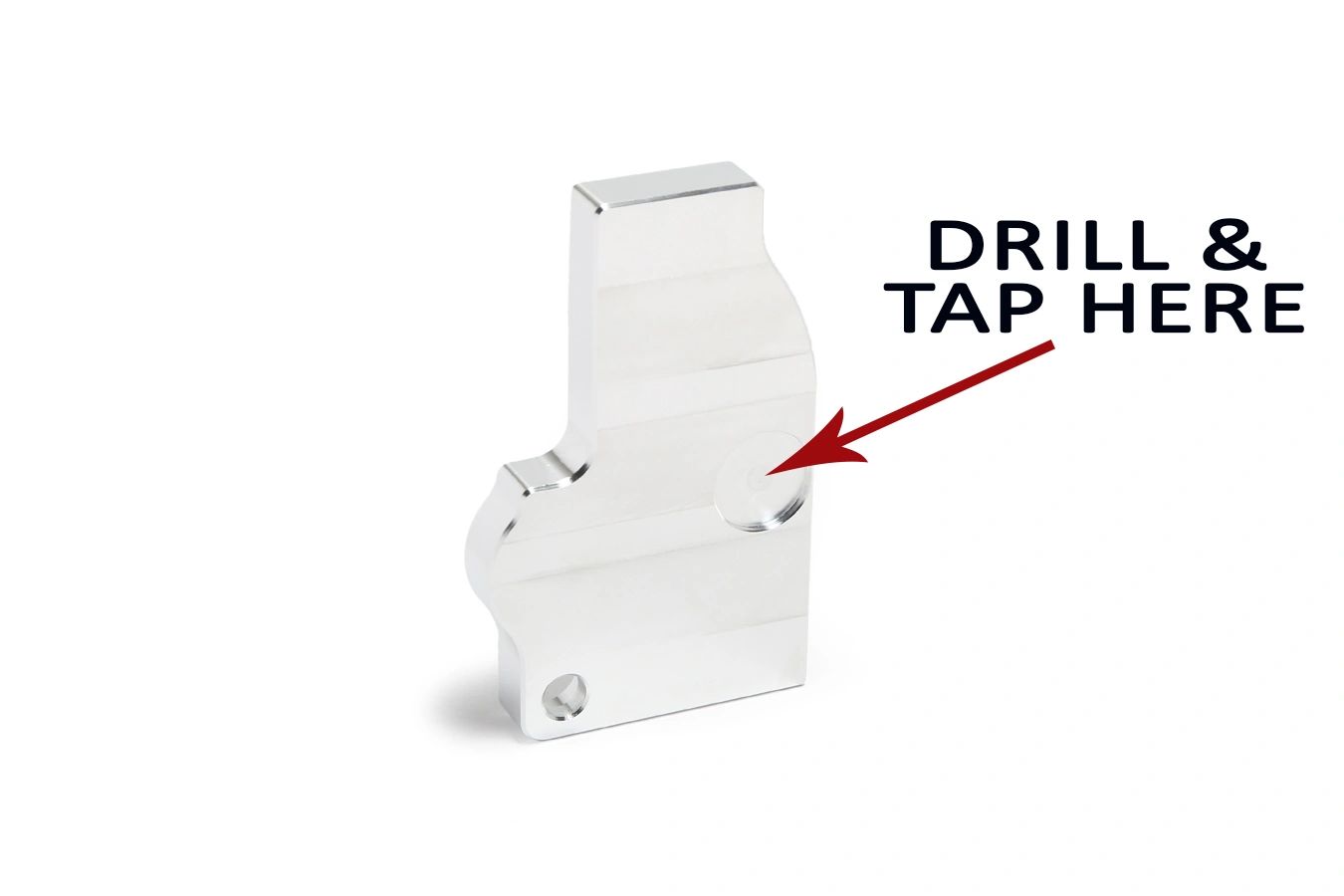 ---
Installation Guide
Start by installing the o-ring into the recess on the adapter's backside. Set the adapter aside.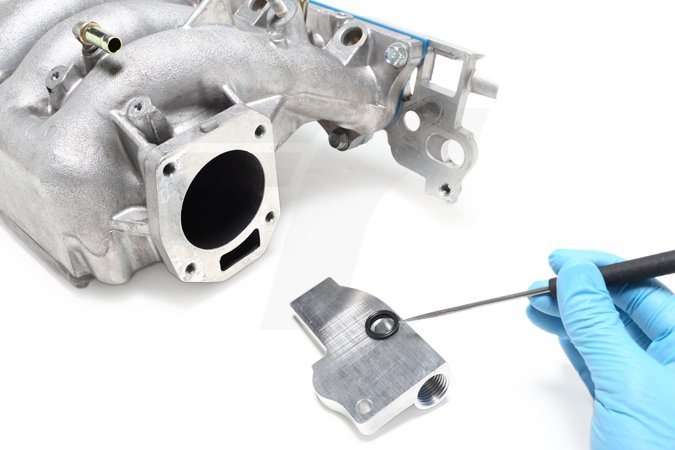 Grab the stainless steel link and longer 40mm Genuine Honda flanged bolt and install the bolt into the smooth hole in the link.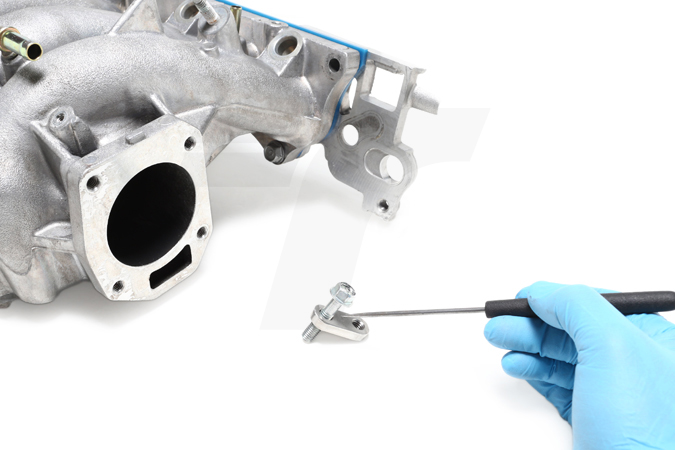 Install the bolt and stainless link into the right-most intake manifold flange bolt hole. Tighten lightly with the link facing upward.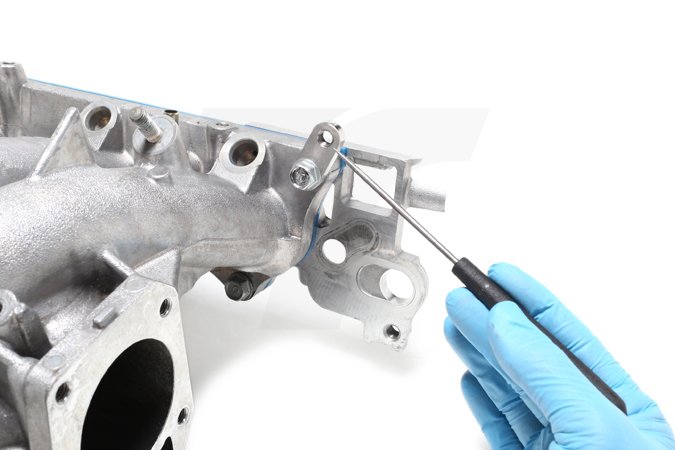 Grab the shorter 28mm Genuine Honda flange bolt and adapter and install the bolt into the lower bolt hole.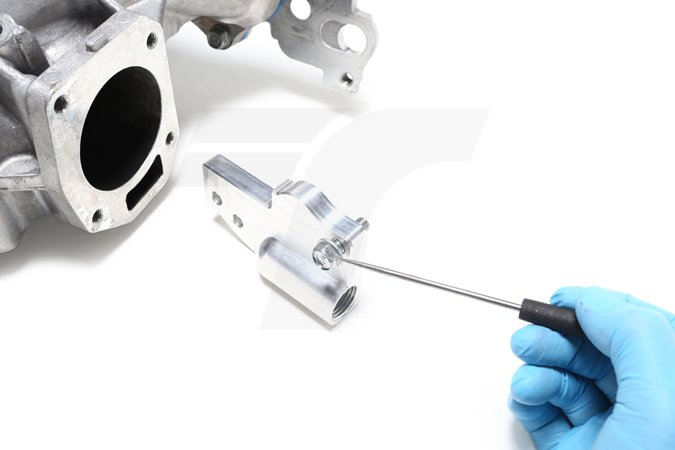 Take the bolt and adapter and install it over the exposed water & egr ports. Thread the bolt into the cylinder head until it is hand tight. Do NOT install the adapter over a gasket.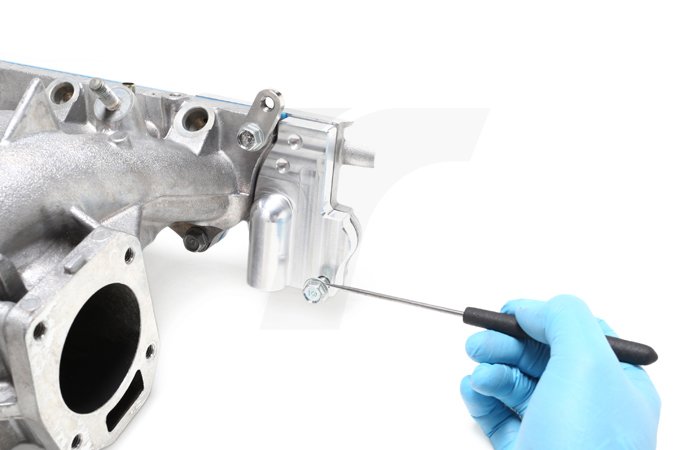 Grab the stainless steel set screw and thread it into the stainless link. The pointed set screw will tighten into the hole well but in some extreme cases it may be a good idea to use some medium grade Loctite.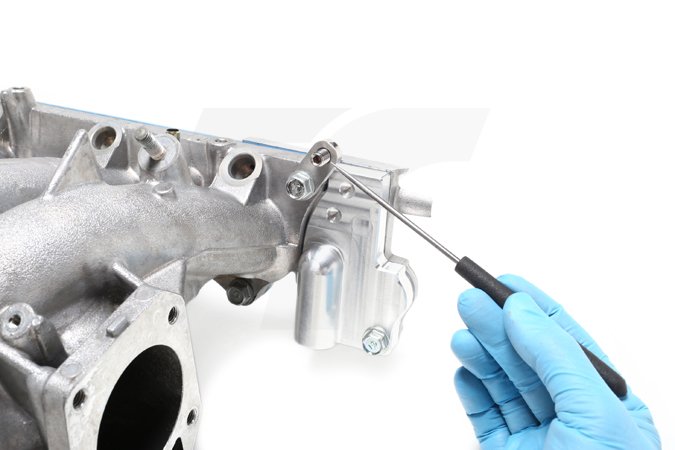 Swing the stainless link and set screw down until it lines up with the pilot hole of your choice.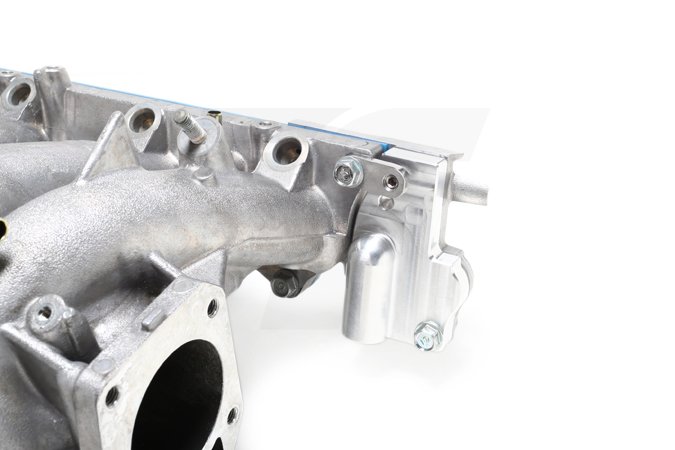 Tighten the 8mm intake manifold and Water Bypass bolts to 18 lb. ft. of torque and tighten the set screw until you have sufficient crush on the adapters o-ring. Congratulations! You're done.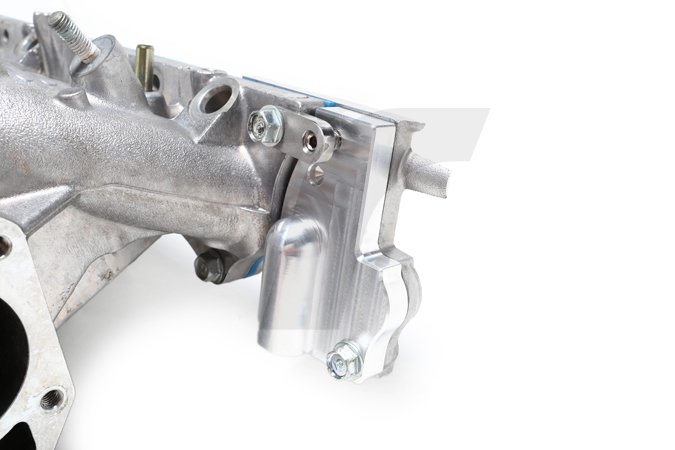 Reviews