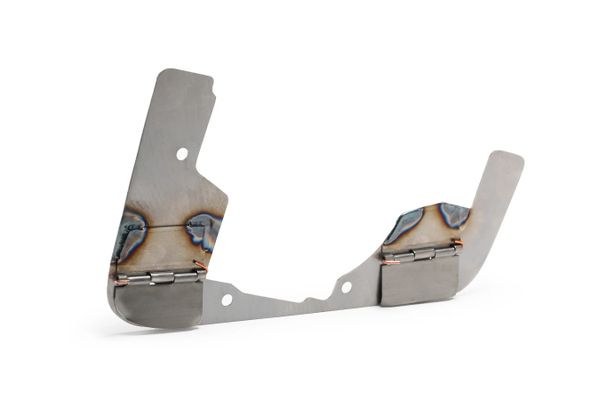 TracTuff Oil Pump Baffle
Our very first product was a timing chain cover baffle that got sandwiched between the oil pan and block; it limited the amount of oil that would be allowed to slosh up the timing chain cover under hard left-hand turns. This is the evolution of that product.

We've always been restricted by the shape of the pump so it makes sense that oil pan baffles have been designed around it. So I did just that! I designed something that bolts to the pump and follows the contours of the pan, keeping oil closer to the pick-up by not allowing it to travel up the timing chain side as well as allowing oil to return to the pan easily via the trap-doors once out of the turn. 

NOTE: Applications listed as "modified" will require additional time to be modified and then shipped.  Applications listed as "hand made" will be placed on the calendar with all other fabricated work; if you require an ETA... please inquire before ordering. 
---
Installation Notes:
1. Lower oil pump chain tensioner bolt hole is not completely threaded and needs to be tapped using a 6mm x 1.0 tap.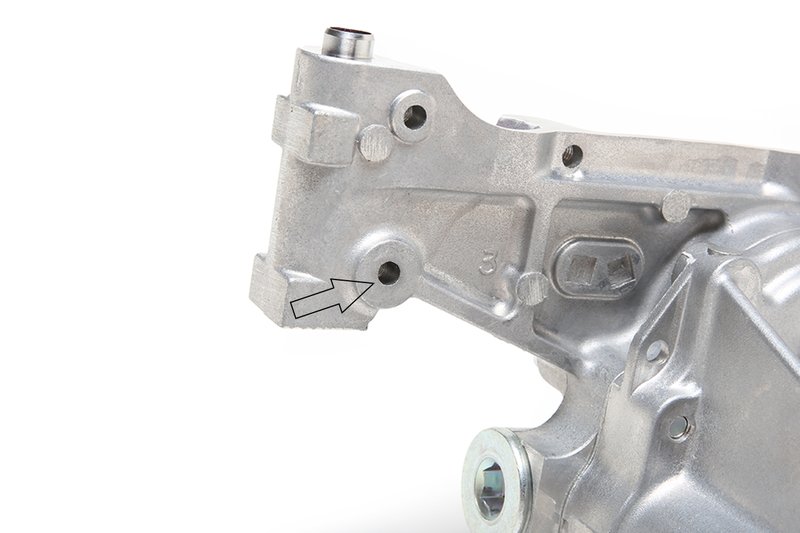 2. Thread the tap in from the front side. If you are doing this with the pump installed or in the chassis where space is limited... use a wrench or a ratchet w/ a socket.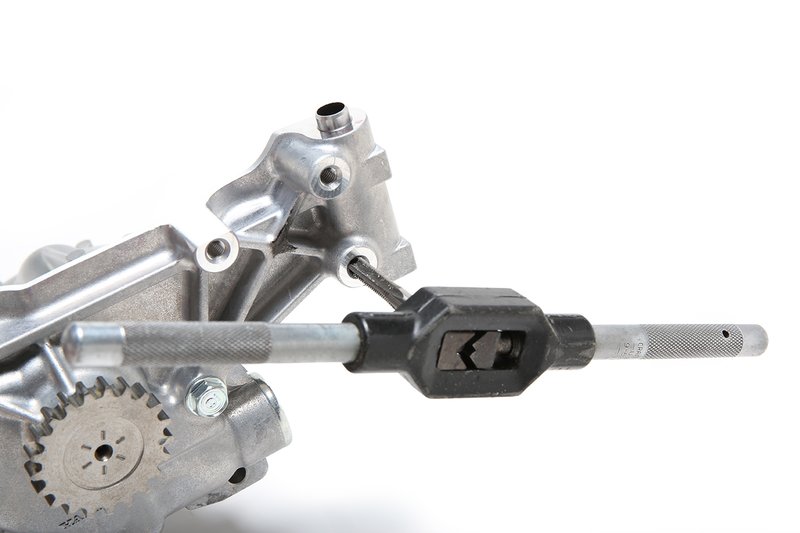 3. Now you are ready for installation!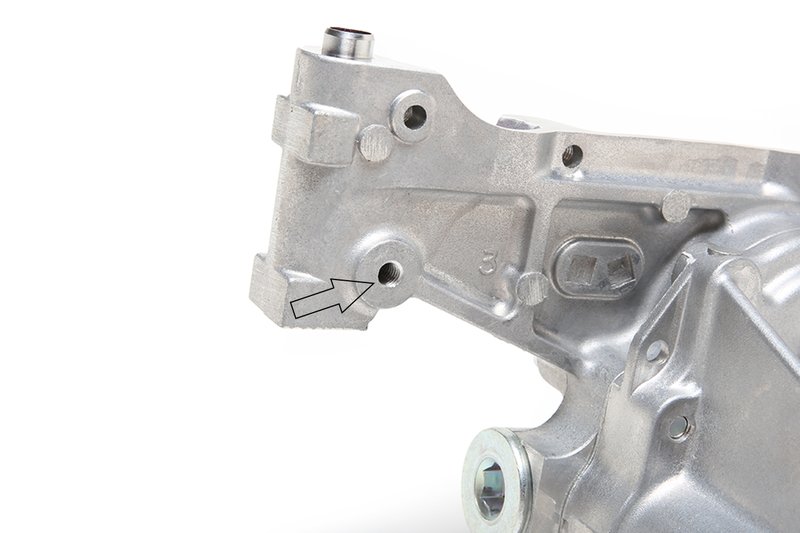 Reviews