TracTuff Overflow - Universal w/ Remote Vent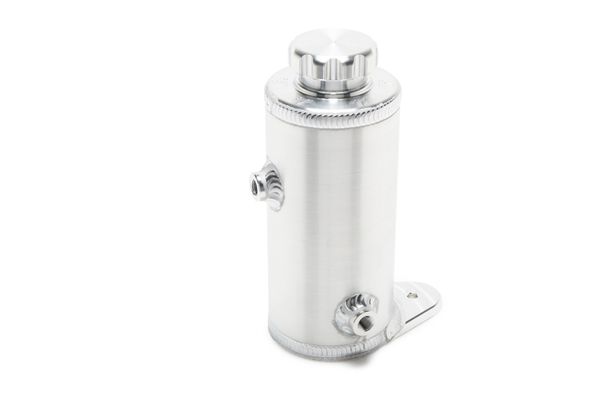 TracTuff Overflow - Universal w/ Remote Vent
I was asked to make a custom overflow (shown) that would allow the cooling system to expand and contract normally but give the driver a visual indication if/ when there is a failure that pressurizes the cooling system; like a cylinder head lifting under boost or a head gasket failure.
Honestly, I didn't even know this was a thing! I figured pressure transducers and ECU programming would be the go to for something like this... but I was wrong. I was actually pretty shocked with the amount of positive feedback and requests to build more. 

I insist that this product ONLY be used on race cars with cooling systems filled with WATER! I do not provide the vent line nor do I provide installation instructions, you are on your own. I do however, recommend that the vent be placed outside of your critical viewing area. Water on a windshield can and will obstruct your view!
I apologize in advance for all the configuration options; everyone has different requirements and available space so please take your time and think this through, its not rocket science. You will need to send an email following your order... in which you will reference the order number, choose the inlet/ outlet and vent clocking. If you have chosen the bolt down base, I will assume that the mounting hole of the bolt down base is at 6 o'clock and you will choose the inlet/ outlet and vent clocking in relationship to that.
NOTE: The tank height you have chosen is just the length/ height of the body, please add 1.355" for the billet base, billet lid, and filler cap to get an overall height.

Reviews