TracTuff P75 Billet Water Neck Assembly w/ Fill Port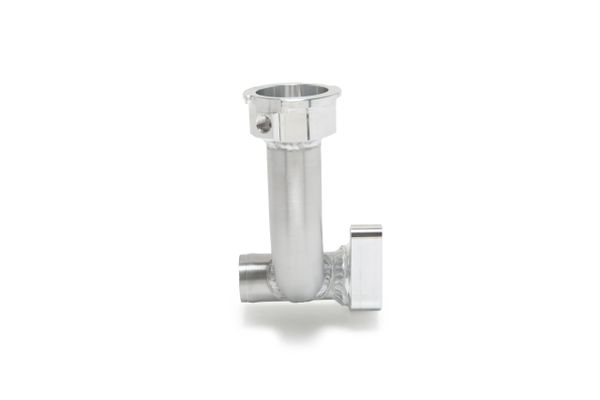 TracTuff P75 Billet Water Neck Assembly w/ Fill Port
B18A, B18B, B20A and B20Z engine owners... you're no longer left out in the cold! ling system fill point.
It all starts with a beautifully machined flange that incorporates a 3D tapered entry port for a seamless transition to your choice of hose connection and counter sunk mounting holes for socket head bolts. The fill tube has a bend at the base to clear the upper bolt hole and comes up high enough to allow for easy filling. 

1. Billet water neck with bead rolled 1-1/4" aluminum tube so you can attach your OEM rubber/ silicone hose - Shown
2. Billet water neck with 1-3/8" aluminum tube for a seamless transition to our -16 male bung - Not Shown
All billet parts are CNC machined from US milled 6061 aluminum. The radiator cap bung uses the larger domestic style cap for the largest opening and huge selection of cap offerings. 

NOTE: If you are interested in a specific design that varies from this, please email us at sales@tractuff.com. If using AN lines we also recommend designing the upper radiator hose so that there is droop/ give so the engines movement and does not push/ pull on the radiator and fatigue any parts. The fill tube is welded so that it sits level when bolted to an engine with a 6° lean forward (exhaust side). Common customization includes variations in hose connection end position and radiator cap bung overflow port clocking.