TracTuff PRB/ PRC Billet Water Neck Assembly w/ Fill Port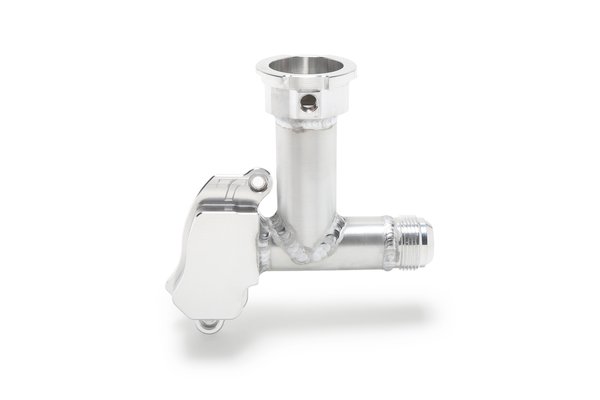 TracTuff PRB/ PRC Billet Water Neck Assembly w/ Fill Port
A packaged version of our Billet Water Neck w/ a radiator fill point. The product can be purchased as a DIY or completely welded... with a few options specific to your needs.
1. Billet water neck w/ 1-1/4" aluminum tube so you can attach your OEM rubber/ silicone hose - Not Shown

2. Billet water neck w/ 1-3/8" aluminum tube for a seamless transition to our -16 male bung - Shown
CNC machined from US Milled 6061-T6 aluminum with the absolute largest port you can fit within the restrictions of the OEM gasket and a 1/2" NPT accessory port most commonly used for the OEM water bypass.
NOTE: Made to Order - Contact for ETA - If you are interested in a specific hose connection location, please email us at sales@tractuff.com prior to ordering or make sure you add the request in the notes.