TracTuff PRB/ PRC Billet Water Neck w/ Fill Point RWD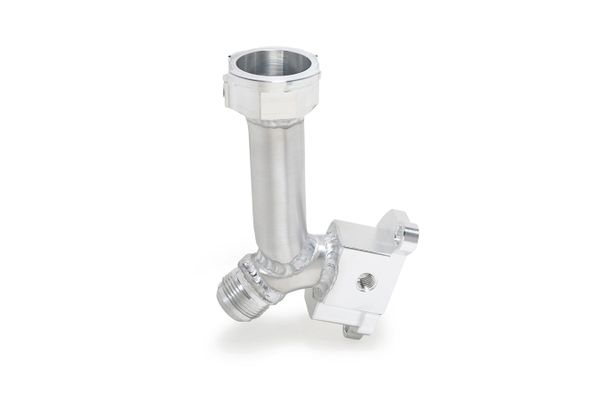 TracTuff PRB/ PRC Billet Water Neck w/ Fill Point RWD
The introduction of the RWD version of the PRB/ PRC style water neck left a lot to be wanted; it was a slam dunk for those interested in running AN lines, but left the end-user with the headache of finding a traditional hose that would work. I've seen combinations of multiple radiator hoses joined with numerous clamps or rigid aluminium tubing that has been fabricated to navigate the engine bay; which is a great option but costly and not something everyone can do.
I am happy to announce that I now have a solution for bleeding the cooling system at the highest point! Works with the Skunk2 Ultra Street and Ultra Race manifold with the plenum flipped. 
NOTE: Made to Order... usually a 2-3 day lead time - Contact before ordering if you need a firm ETA - If you are interested in a specific design that varies from this, please email us at sales@tractuff.com. If using AN lines we also recommend designing the upper radiator hose so that there is droop/ give so the engines movement and does not push/ pull on the radiator and fatigue any parts. The filler tube is welded so that it sits level when bolted to an engine with a 15° lean to the passenger side (exhaust side).