TracTuff PRB/PRC Water Neck "FAB" Flange
TracTuff PRB/PRC Water Neck "FAB" Flange
Our recently revised and updated (photos coming soon) simple version of our upper water neck for PRB/ PRC cylinder heads is now on the shelf! The new changes include a raised lip that serves as an o-ring seat for those that want to use the -16 ORB threads for either a hose barb or AN fitting, or a generious spot for a joint weld (for those that want to fabricate something custom), and counter sunk M6 socket head bolt holes for that finished look!
The flange still has space just above the port to drill and tap for a pressure transducer or coolant temp sensor if needed.

CNC machined 6061-T6 aluminum with an OEM o-ring groove on the mating side.
---
Example with -12 Weld-In Bung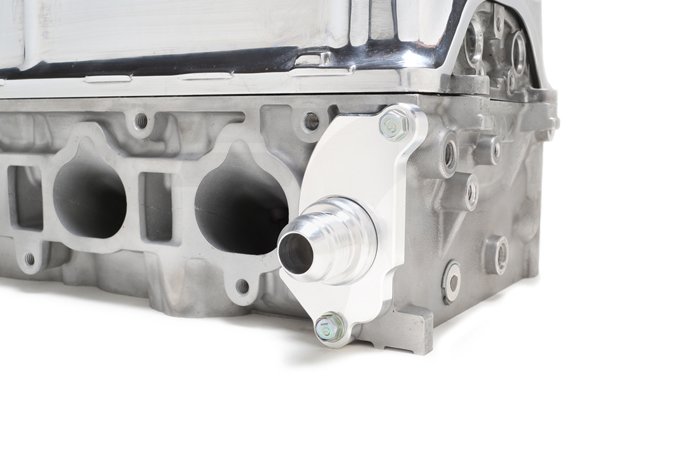 Example with -16 Weld-In Bung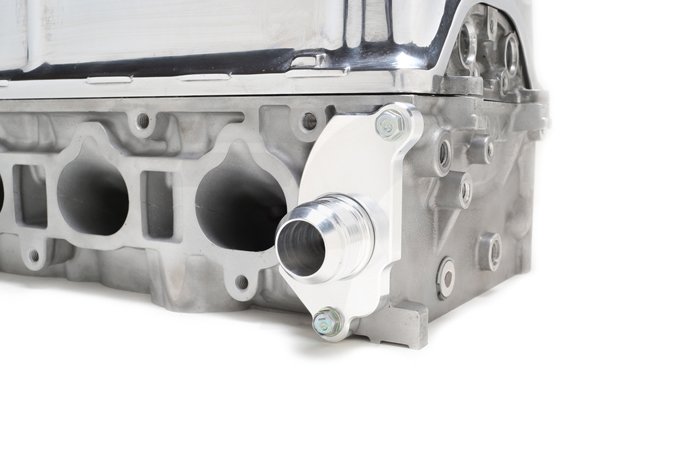 Example with Pie-Cut of Aluminum Tubing and -16 Weld-In Bung