TracTuff RBB/ RBC Swirl Pot - NSX Spec
TracTuff RBB/ RBC Swirl Pot - NSX Spec
Essentially a duplicate of the RBB/ RBC V2 swirl pot but with options that don't make sense to list on the FWD listing. The NSX Spec product shown here has a 1.50" outlet to match the factory hard lines that run up to the front of the vehicle. An option to use a filler cap rather than a traditional radiator cap bung because a radiator cap bung is either elsewhere in the system; like if the OEM header tank/ expansion tank is being maintained. A vent at the top of the tank gets routed to a header tank (much like my race style swirl pot) just like the C30/ C32 cooling system did from the factory (I can also use a blank lid with a vent out the top on request).
The swirl tank starts with a beautifully machined 6061-T6 flange that incorporates the largest port possible within the OEM gaskets footprint and incorporates a 1/2" NPT heater port. You can choose to have a number of accessory bung added to the tank. The outlet can be moved wherever you want but the most popular choices are listed. The outlet itself can be configured for standard hose (1.50" OD) or -16 or -20 male flare. 

NOTE: Made to Order - Contact for ETA - If you are interested in a specific design that varies from this, please email us at sales@tractuff.com. If you have questions related to the configuration or options... PLEASE visit the WHATS WHAT or FAQ page. The cap bung has a 1/16" NPT port for connection to an overflow and uses early model Honda radiator caps; such as an 88'-91' Civic/ CRX or 90'-93' Integra. If you are using AN lines, I recommend designing the upper radiator hose so that there is droop/ give... so the engines movement and does not push/ pull on the radiator and fatigue any parts. The billet neck has a 1/2" NPT heater port and the hardware kit includes a 90° hose fitting and a plug. Do not select a header tank vent if you have chosen the tank lid with the vent... they do the same thing and the options are only listed for those that have selected either a filler cap or a radiator cap bung. The header tank must be mounted higher than the swirl pot and the vent should enter the top half of that tank. A fitting should exit the bottom of the header tank and be routed to the original water bypass port on the thermostat housing. The original water bypass on the intake manifold flange should be eliminated if you are to favor of this combo.
Photo Courtesy of rsfuture_amir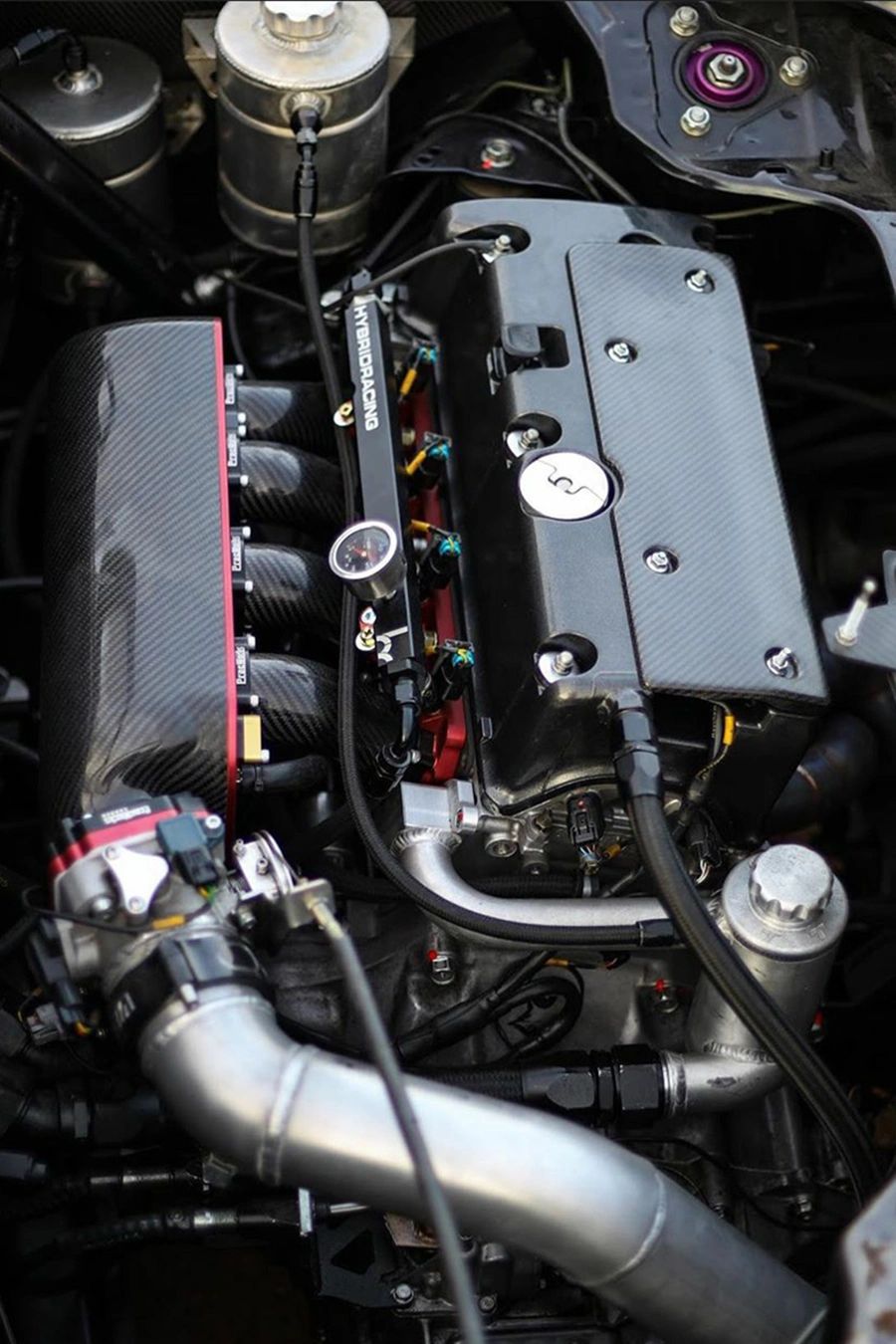 Reviews