TracTuff RBC/ RBB Billet Water Neck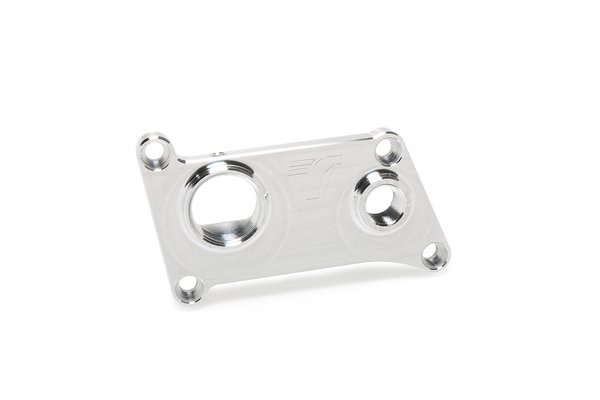 TracTuff RBC/ RBB Billet Water Neck
Our Billet Water Neck for the K24A2, K24A4, K24A8, and K20Z3 offers the cleanest way to eliminate the bulk typically found with the OEM units and works great by itself or the base for custom solutions such as a radiator fill point and swirl tank.

CNC machined from US Milled 6061-T6 aluminum with a -16 ORB outlet, which is the absolute largest port you can fit within the restrictions of the OEM gasket, a 1/2" NPT accessory port, and 1/16" NPT bleed port to remove any unwanted air pockets at the systems highest point.

When using the OEM rubber or silicone replacement style upper radiator hose, we recommend contacting us for a custom neck that has a section of 1-1/4" tubing welded to this product to reproduce the stock outlet attachment point.