TracTuff RBC/ RBB Billet Water Neck Assembly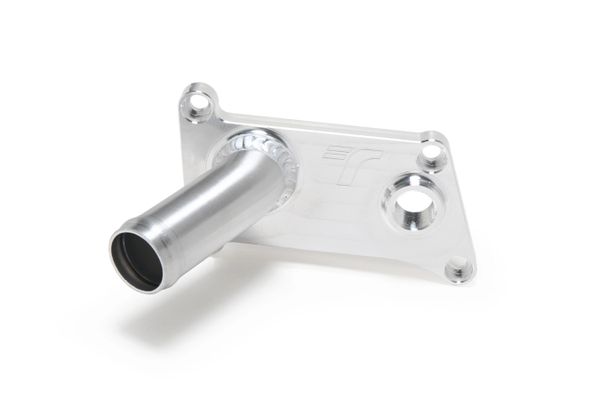 TracTuff RBC/ RBB Billet Water Neck Assembly
A fabricated version of our RBC/ RBB Billet Water Neck with a tube welded to recreate the OEM outlet position. 
CNC machined from US Milled 6061-T6 aluminum with the absolute largest port you can fit within the restrictions of the OEM gasket and a 1/2" NPT accessory port.
NOTE: Made to Order - Contact for ETA - If you are interested in a specific design that varies from this, please email us at sales@tractuff.com. The filler is welded so that it sits level when bolted to an engine leaned back 15° (exhaust side) for the traditional option and leaned forward 8° (intake side) for the lean option.