TracTuff RBC/ RBB Billet Water Neck Assembly w/ Fill Port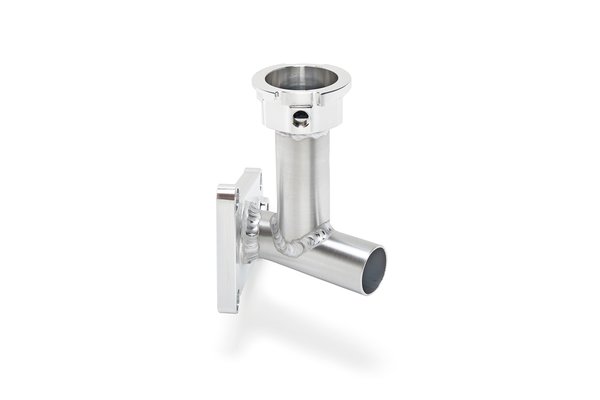 TracTuff RBC/ RBB Billet Water Neck Assembly w/ Fill Port
A packaged version of our RBC/ RBB Billet Water Neck with a radiator fill point. Choose a DIY if you have the means... or have us cut, notch, and weld everything for you by selecting the "Fitted & Welded" option!
1. Billet water neck w/ 1-1/4" aluminum tube so you can attach your OEM rubber/ silicone hose - Shown
2. Billet water neck w/ 1-3/8" aluminum tube for a seamless transition to our -16 male bung - Not Shown

CNC machined from US Milled 6061-T6 aluminum with the absolute largest port you can fit within the restrictions of the OEM gasket, a 1/2" NPT accessory port, and 1/16" NPT bleed port to remove any unwanted air pockets at the flange's highest point!
NOTE: "Fitted & Welded" Options are typically Made to Order so we can make the product to your specific needs if necessary - Contact for ETA - If you are interested in a specific hose connection location, please email us at sales@tractuff.com prior to ordering or make sure you add the request in the notes.
The DIY products include the tubing necessary to complete the product shown but it is the fabricators job of opening up the water necks port, cutting, drilling, and notching the tubing for the desired fit.