TracTuff RBC/ RBB Billet Water Neck & Bypass Combo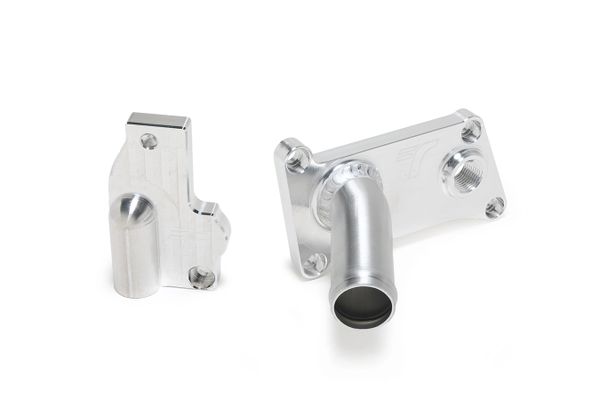 TracTuff RBC/ RBB Billet Water Neck & Bypass Combo
A packaged version of our RBC/ RBB Billet Water Neck and Water Bypass Adapter put together to save you a few $$$! 
A common question that gets asked... is "which fitting do I need? 90° hose barb or plug?". Its pretty self explanatory, you would choose the 90° HOSE BARB if you intend on reconnecting the factory hose and you would pick the PLUG if you plan on plugging/ deleting the factory hose. I dont recommend anyone deleting the hose, as Honda put it there for a reason, but some of you may not need its function any longer... and for you the plug is an option.
NOTE:  If you are interested in a specific design that varies from this, please email us at sales@tractuff.com. Tube is welded so that it sits just like the OEM unit when bolted to an engine with a 15° lean back (exhaust side).