TracTuff K Series Oil Pan
TracTuff K Series Oil Pan
After years of producing race proven oil pan baffles for OEM pans I have finally taken the technical feedback needed to build an oil pan from scratch! The design and fabrication of this oil pan focuses on maximum oil control within the limitations of the factory oil pump design.
Our sheet aluminum oil pan is CAD designed, CNC machined, CNC formed, and tig welded by hand! The baffle construction is unique and has worked extremely well in controlling oil movement in hard left hand turns (FF applications) and braking (FR applications). The four sided baffle is responsible for directing oil to the pumps pick-up and the pan divider insures that the oil on the trans side of the pan cannot move to the timing chain side without being directed into one of the two trap doors that surround the pumps pick-up.

Even with the stout pan rail, the pan weighs 1.4 lbs less than the cast aluminum PRB pan and offers a HUGE 2 qt. bump in capacity (8 qt vs. 6 qt.) over the same pan when filled to the same point (1/4" from the top edge of the rear wall).
---
Optional Anti-Slosh Baffle - Helps keep oil from crawling up the pan wall under braking, acceleration, and right-hand turns. Also helps direct oil into the pick-up area during left-hand turns. Open top design allows access for cleaning/ maintenance as well as provides the best flow of return oil to the pan.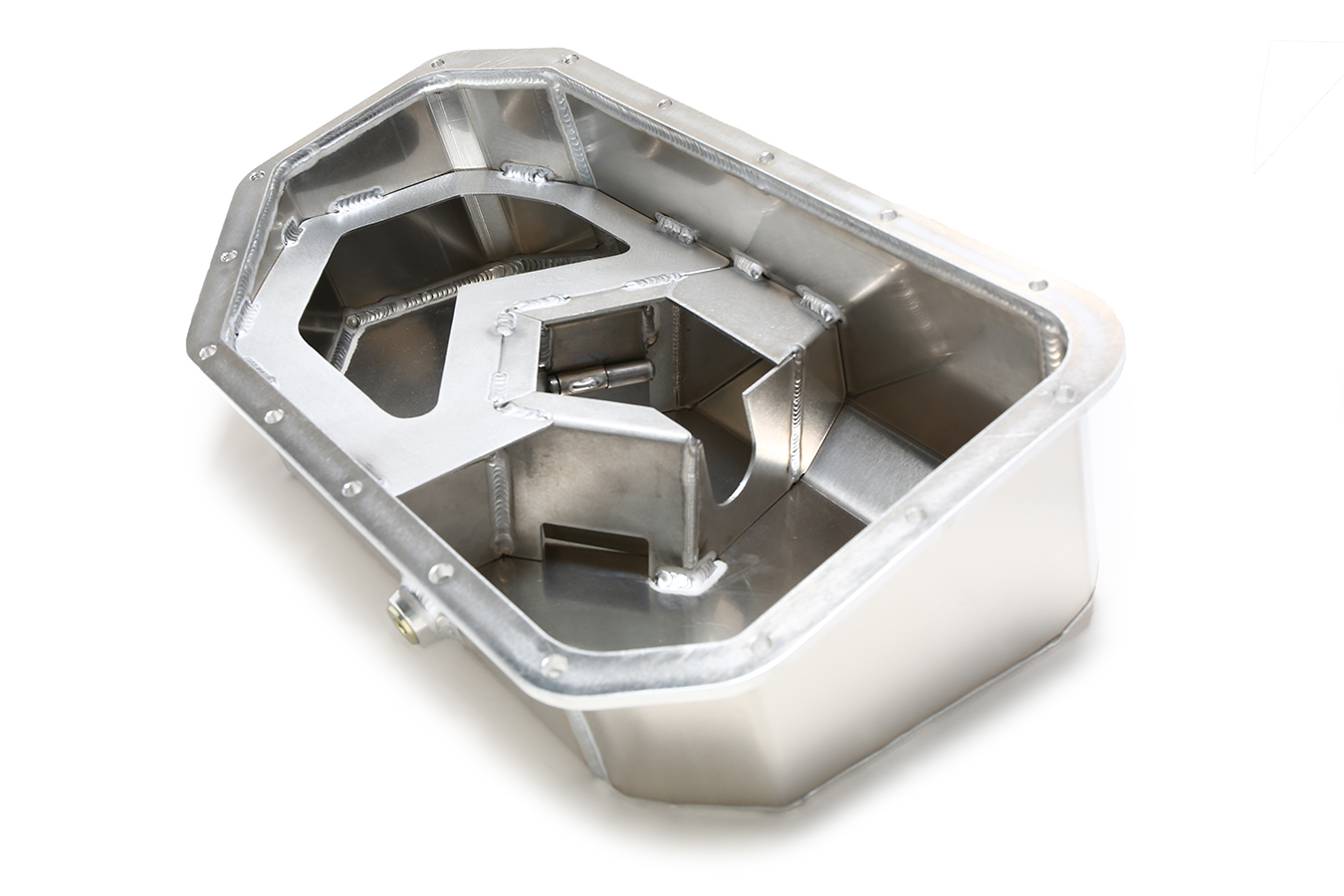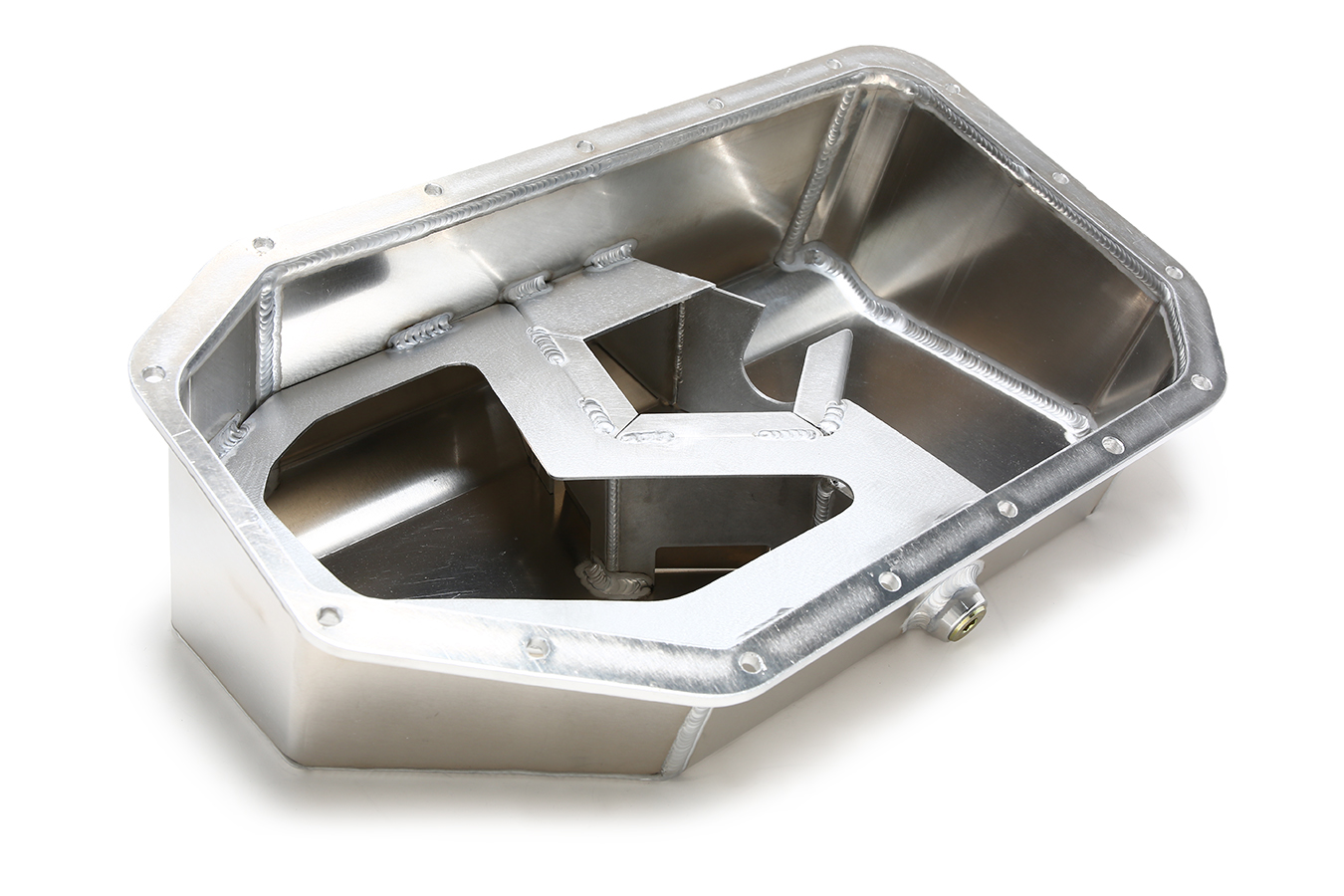 Optional Oil Pump Baffle - Divides the oil pan one more time in the next most critical area. The main pick-up baffle unfortunately has a notch so that the pumps pick-up can pass through... this allows oil a small place to surge away from the area it needs to be in; the oil pump baffle keeps that oil from moving further away and delaying the time it takes to get back to the pick-up once you have exited the left-hand turn (FWD) or braking (RWD). Trap doors allow the best flow of return oil to the pan from the timing chain cover.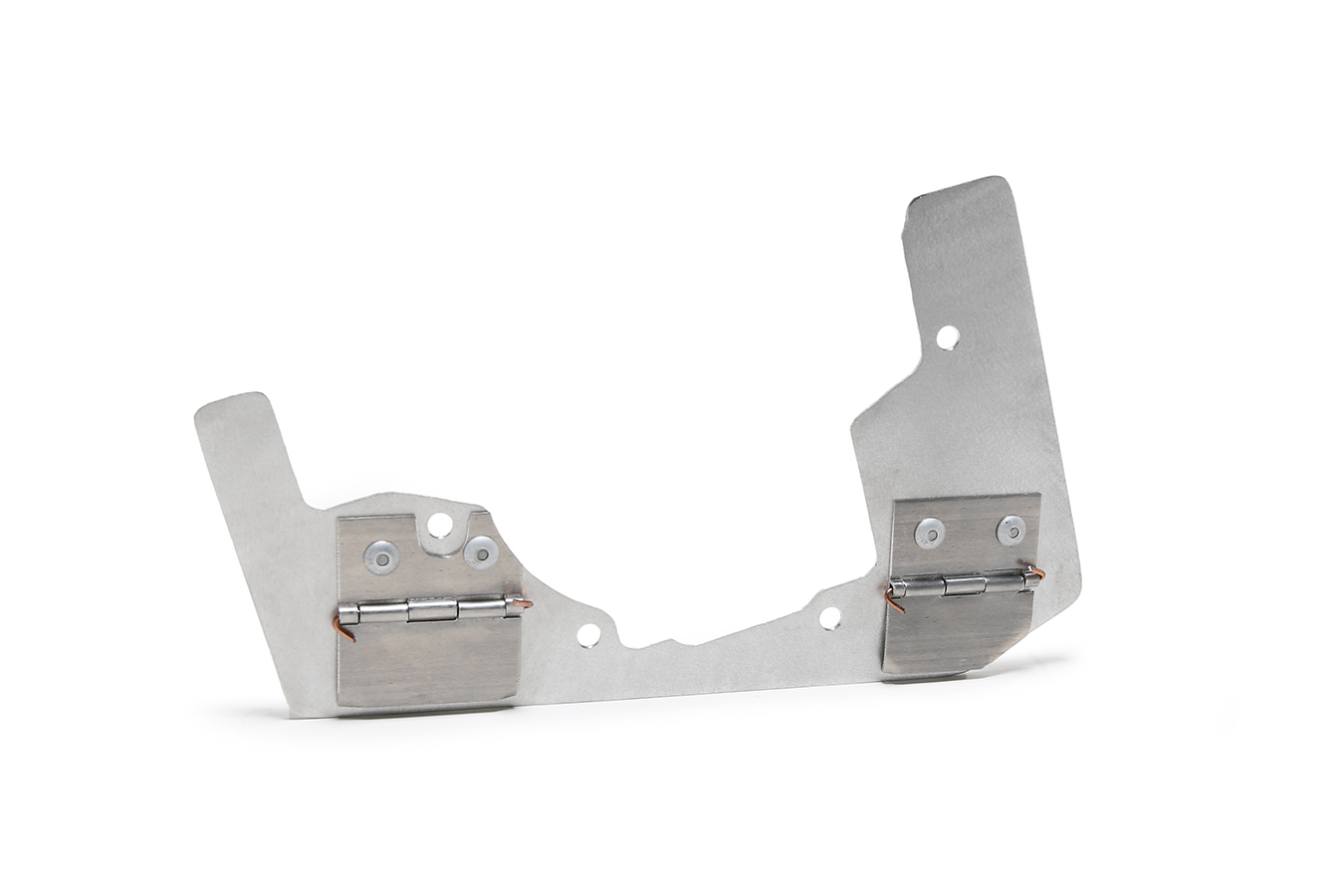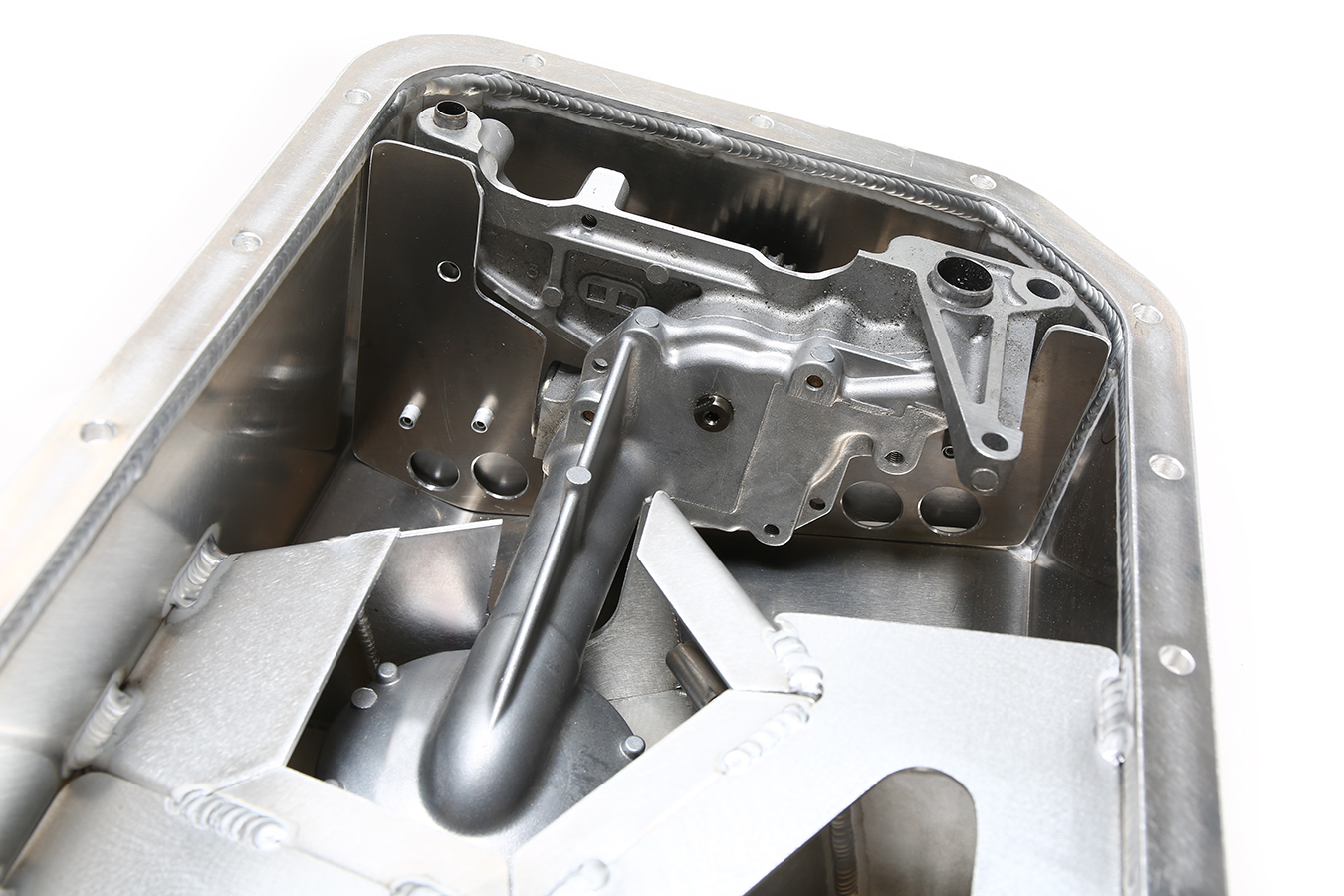 Reviews