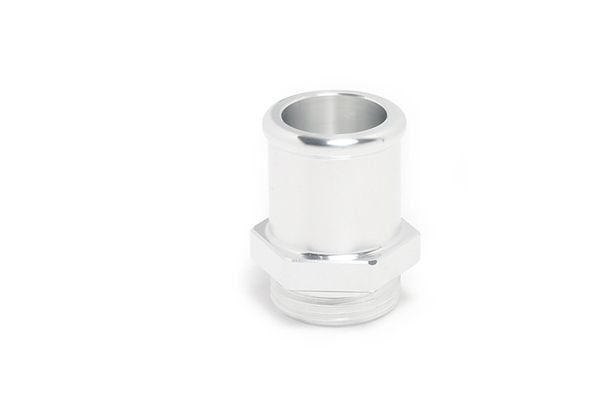 ORB to Hose Fittings
1-1/4" Hose Fittings are used to convert ORB threads to conventional hose. Not everyone wants the added expense of running AN fittings and these solve that problem for almost all of my water necks. ORB stands for "O-Ring-Boss" which is an SAE straight cut thread that seals by the use of an o-ring. No thread sealant is necessary or recommended with these fittings.
Thread Sizes
-16 > 1-5/16"-12 SAE

-12 > 1-1/16"-12 SAE
NOTE: RAW fittings are made in house. If black ano is an option... it is bought and resold and cost more.
Reviews