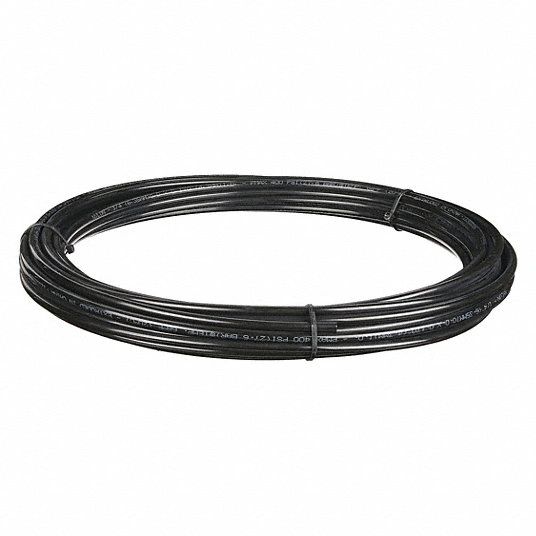 Push Connect - Tubing
The push-to-connect system creates a simple and secure connection without any time consuming assembly, soldering, crimping or joining materials. Just cut the Nylon Plastic tubing to length and push the tubing into the fitting until is stops. 
Nylon Plastic tubing is semi-flexible with a Rockwell hardness rating of R78 and a working temperature range of -60° to 200°. I use these for air (vacuum or boost) as well as low pressure water connections, like connecting a filler neck, fill pot, or swirl pot to an overflow. Offered in either simi-clear or black.
Priced per inch.
Reviews