Radium B Series Fuel Rail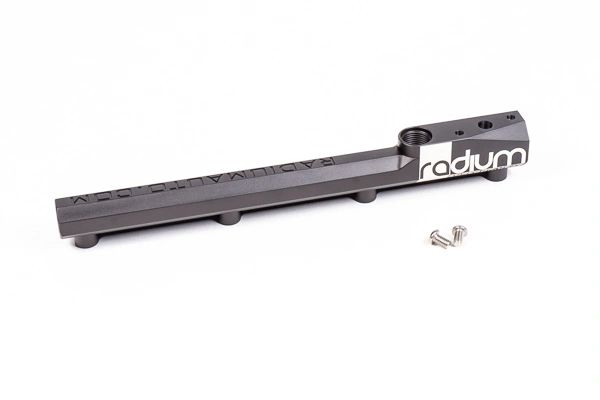 Radium B Series Fuel Rail
The Radium Engineering B Series Fuel Rail features a large 0.69" internal diameter bore to suit even the most fuel hungry engines. They are CNC machined from extruded 6063 aluminum, media blasted, black anodized, and laser etched for a high quality surface finish. 
Like the OEM fuel rails, the injector bores are 11mm ID so factory injectors are permitted. This kit is compatible with all fuel types including popular alcohol mixtures such as E85. 

Kit Includes:
-Black Anodized Laser Etched Aluminum Fuel Rail

-Stainless Steel Mounting Hardware

-Phenolic Thermal Insulating Washers
NOTE: There is a provision to reuse the OEM fuel pressure regulator. If you're not using the OEM fuel pressure regulator, there will be an open 1/8NPT port that can be used for ancillary sensors, or it can be plugged. This kit only includes the fuel rail and the mounting hardware, making it ideal for custom applications. Extra fittings, hoses and other fuel plumbing items will be needed to complete the installation.

Be Sure to add A Radium Engineering direct mount regulator (DMR) for that ultra clean look and less clutter.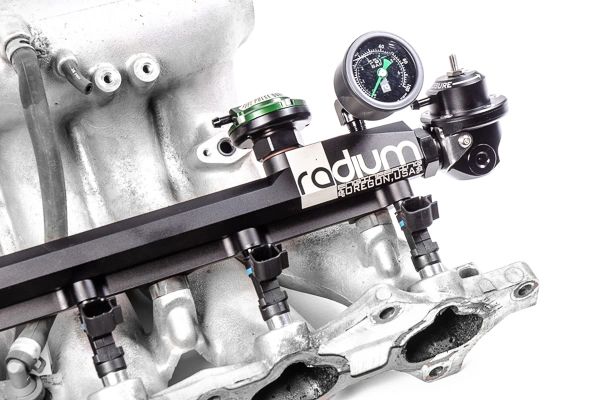 Reviews