Straight ORB to Male Flare Fittings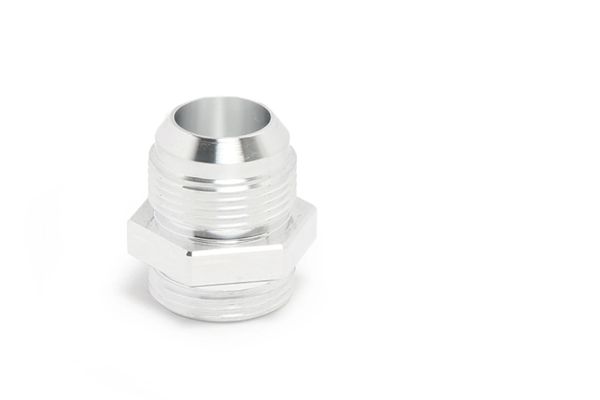 Straight ORB to Male Flare Fittings
ORB stands for "O-Ring-Boss" which is an SAE straight cut thread that seals by the use of an o-ring. -16 is the the most common sizes found in my cooling system parts. The opposite end of the ORB fitting is a 37° JIC flare and seals via a matching 37° seat on the hose-end. No thread sealant is necessary or recommended with these fittings.
Thread Sizes
-16 > 1-5/16"-12 SAE

-12 > 1-1/16"-12 SAE

-10 > 7/8"-14 SAE

-8 > 3/4"-16 SAE
NOTE: RAW fittings are made in house. If black ano is an option... it is bought and resold and cost more. All -10 and smaller fittings are purchased from a supplier and only come black anodized.
Reviews