TracTuff Cam Tower Oiling Mod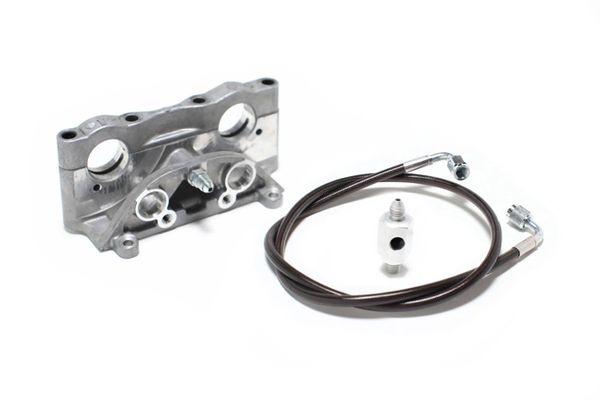 TracTuff Cam Tower Oiling Mod
The oiling system in these engines is under constant strain and unfortunately here lies one of this engines weakness.
Wear in the cam towers is one of the problems we have seen as a result and I am sure that once you understand the routing of oil through the block and cylinder head, you will understand this mods value.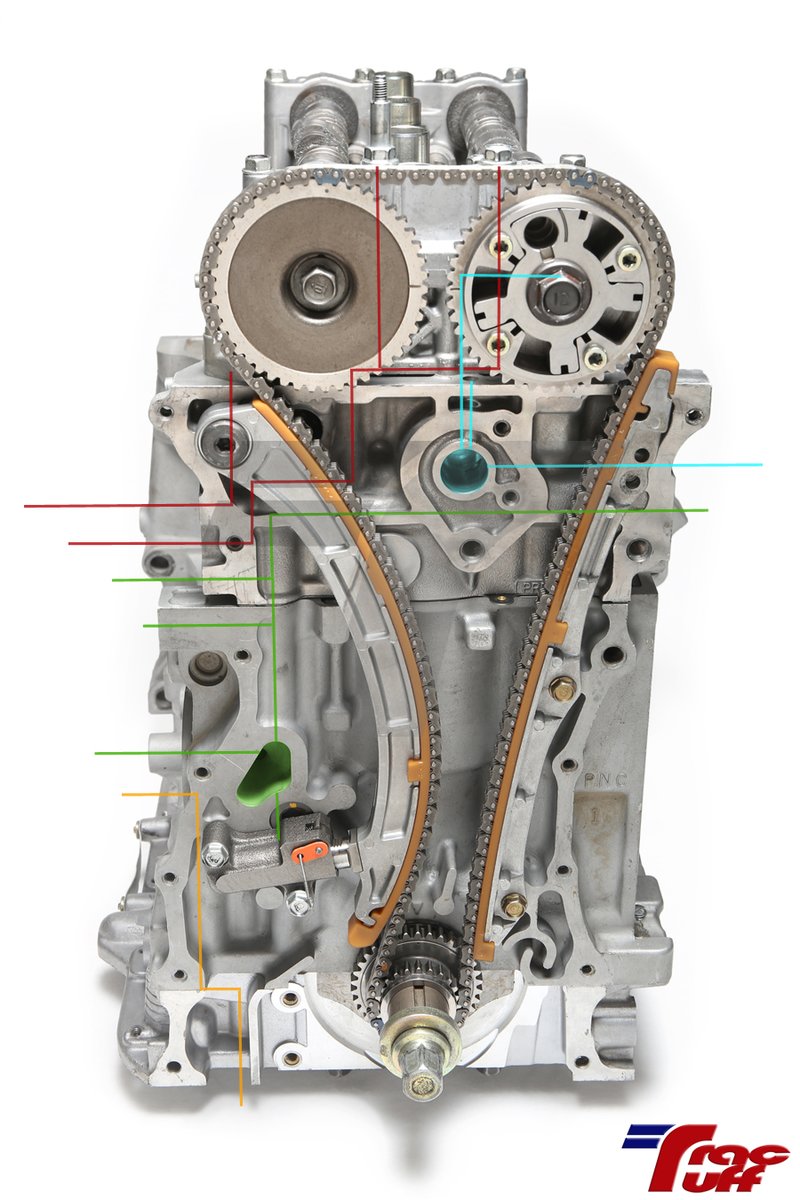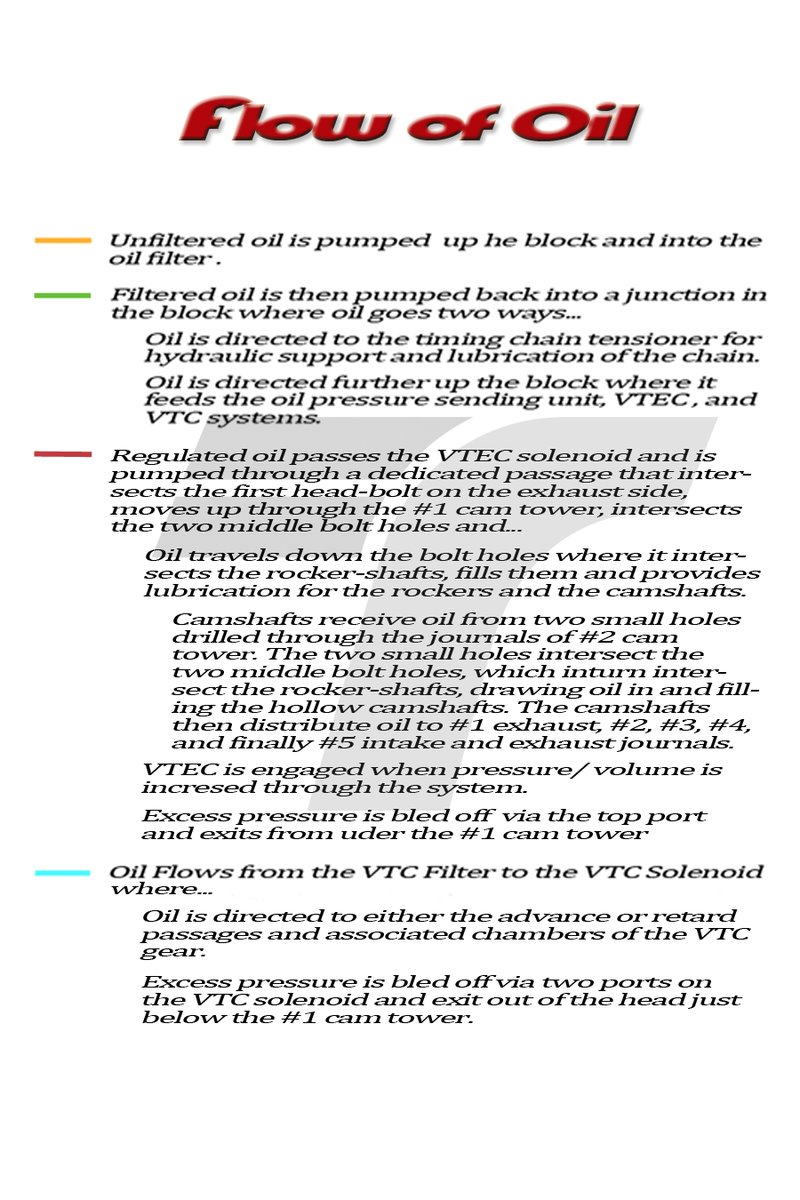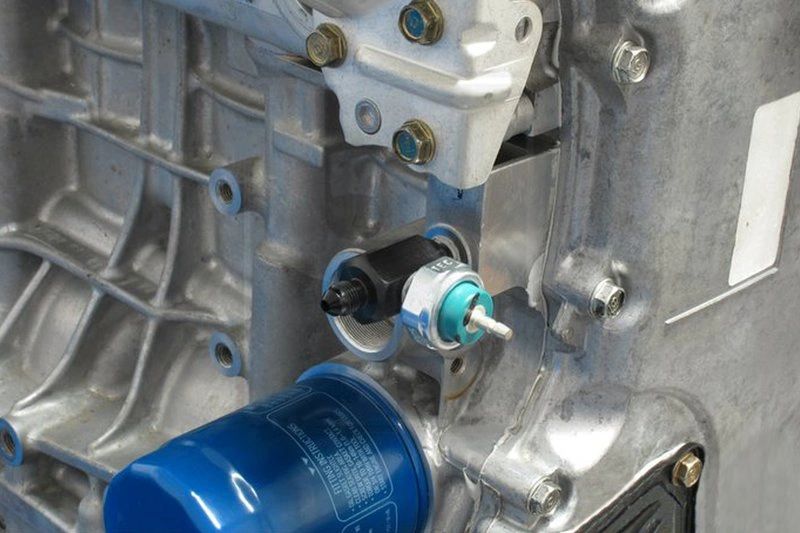 Number one intake cam journal is spoiled by being the only one fed from the VTC system and the remaining journals are ALL fed pressurized oil through the lower portion of the number two cam tower. For the type of use Honda expected from this engine this might be considered fine or adequate. Problem is... we're not exactly doing what Honda intended, are we?

The oil entering #2 cam tower not only lubricates that journal but also fills the hollow camshafts, travels through and lubricates each journal along the way. Much like a sprinkler system with too many heads on one circuit... the volume and pressure found at the end is greatly reduced! The lack of lubrication causes the camshafts to start wearing into the soft aluminum towers; mainly the caps. 

I don't see these problems all the time but do understand that it is impossible to tell whether or not your top end is falling victim to this issue without tearing it apart occasionally. Some people have found out in the most extreme way (see pictures below); by have the engine completely lock up!  Add to this pre-existing phenomenon a set of hot cams, up-rated valve springs and higher rpm's... and you increases the stresses found in the towers, more specifically the oils film strength or lack thereof. We believe that these common mods will only excite the problem.

I recommend using a high quality oil at regular oil change intervals as well as frequent inspection of the cam towers to help avoid this type of failure but ultimately we suggest this product if your looking for more of a solution.

REQUIRES the lower portion of YOUR good number five cam tower and both 3 lobe VTEC rocker shafts to be sent in. Please inquire about an actual ETA as other jobs already on calendar take precedence. 
NOTE: The BSPT adapter that is included in this kit does NOT come with a BSPT port to accommodate the OEM sender unless you select it as an option. I do NOT recommend adding large aftermarket oil pressure/ temperature sensors to the block adapter! I have never heard of one failing but it is a bad idea to add anything more than the OEM pressure switch and an additional 1/8" NPT to -3 or -4 fitting for sending oil to something remotely. Weight, heat and vibration are evil. If you have multiple things that need oil for either lubrication or a pressure reading ... consider my remote oil/ vacuum log.
Reviews