TracTuff DIY Catch Can Kit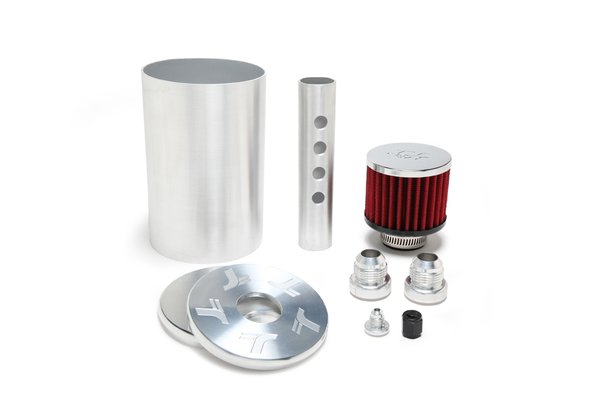 TracTuff DIY Catch Can Kit
We re-purposed the main parts found in our swirl tank kits, added a length a 1-3/8" tubing, a K&N Breather Filter, your choice of line connections (AN or Slip Hose), and your choice of drain to create a matching catch can!
The top and bottom are CNC machined from US milled 6061 aluminum and have an undercut to fit perfectly inside 3.00" or 4.00" .060" wall aluminum tubing. The top has our logo machined into it for a subtle but classy finishing touch.
Note: Holes in the 1-3/8" tubing is just an example and are not shipped that way. If you have a special request for specific hose connection combos that are not listed, please send an email to sales@tractuff.com. We can also weld any special combos or you can choose from our packaged kits by hitting the back button.