TracTuff DIY Catch Can Kit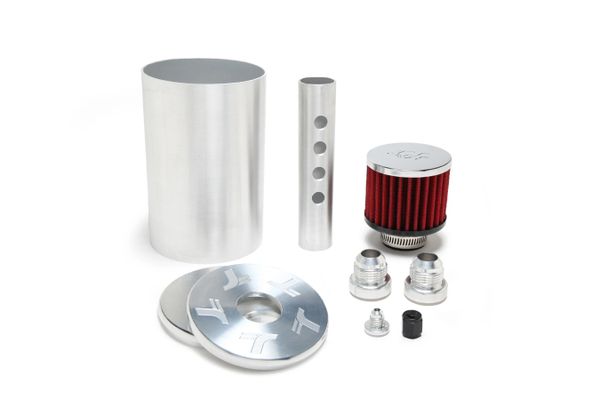 TracTuff DIY Catch Can Kit
The DIY Catch Can kit includes a billet tank top, bottom, vent tube/ filter mount, -4 AN cap & bung, a K&N filter and your choice of AN bungs. The vent tube is meant to be inserted and welded from the back-side of the tank lid for a clean appearance. 
All CNC machined items are US milled 6061 aluminum and manufactured in the US locally.
NOTE: Holes in the vent tube are just an example and are not shipped that way. If you have a special request for specific hose connection combos that are not listed, please email sales@tractuff.com.