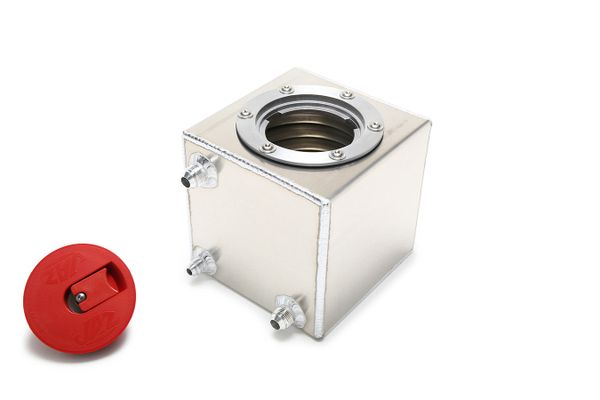 TracTuff Fuel Chill Box
The Fuel Chiller uses coiled thin-wall aluminum tubing, surrounded by a mixture of ice and water, to cool the fuel by thermal transfer.
As the temperature of fuel is reduced, density is increased. The denser the fuel... the more efficient it is to burn and in theory, can lead to an increase in power as well as an improvement in fuel efficiency. But the main reason I was asked to make the product shown here, was to reduce/ remove some of the heat created by high volume... high pressure mechanical fuel pumps on top of all the other things that increase heat under the hood. The increase in fuel temperature creates a potentially lean condition or "vapor lock" that can damage the engine.
This phenomenon is common in both large and small volume systems as the fuel is pumped. The rate in which the fuel is pumped, unused/ returned, and pumped again... will determine just how fast it will become a problem. Remember, a small volume of fluid is more rapidly influenced than a large volume, so with long enough run times, even a large volumes will eventually fall victim. With so many imports using small fuel cells... the potential is great! 
The product shown measures 6.00" x 6.00" x 6.00" and has -8 male flare inlet/ outlet as well as a -6 male flare drain.
NOTE: CANNOT be used with corrosive fuels unless the product is broken down to remove the stainless hardware and sent out to be anodized. The size of this fuel chiller is just an example; the customer specified the dimensions, so if you have more space or you want/ need different connections... send an email to sales@tractuff.com. I do not recommend the use of dry ice unless the tank is vented. Mounting brackets can be added on request for an extra fee.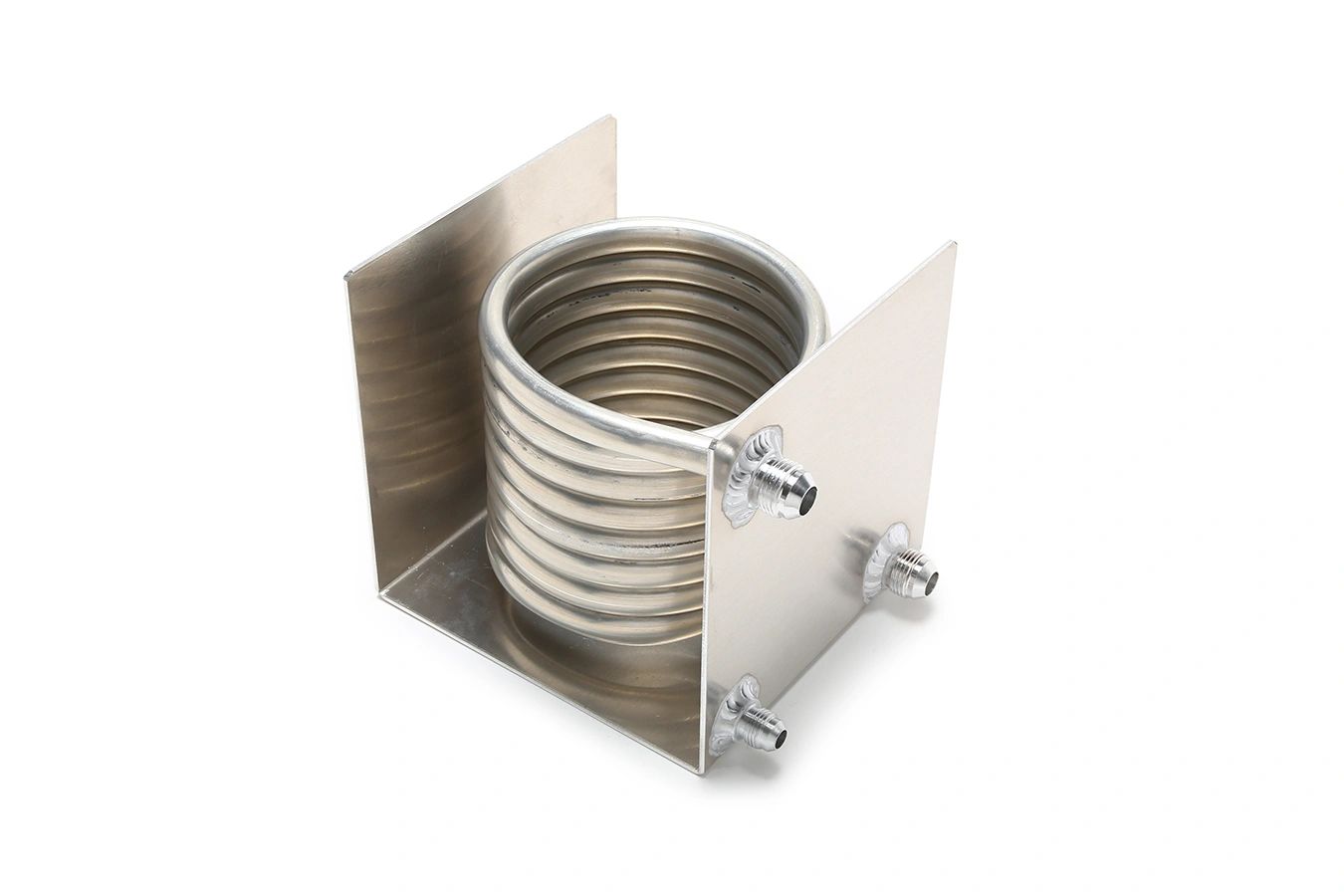 Reviews