TracTuff Inline Thermostat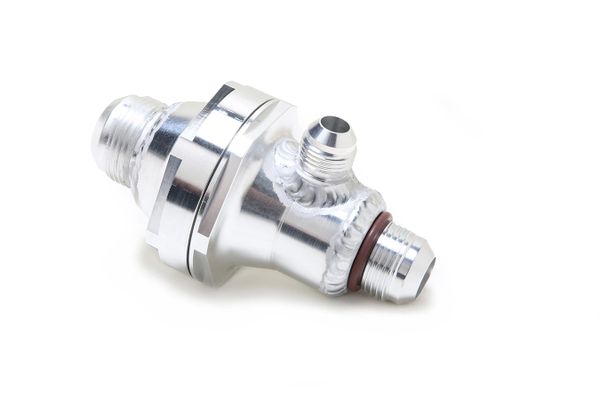 TracTuff Inline Thermostat
Looking to add a thermostat to your electric water pump? Have you purchased a water neck flange or assembly that no longer incorporates a thermostat?
A thermostat is a CRITICAL component of the cooling system and its operation; without one... it may be hard to get an engine up to operating  temp within a reasonable time or even worse, keeping the coolant in the radiator long enough to remove enough heat before it goes back into the engine where temps continue to climb, and eventually lead to overheating! 
Coolant Bypass - A water bypass port is not an option, it is the circuit that brings the gradually warming water in the block and cylinder head(s) past the thermostat (when it is closed) to help it open. Choose a second port for connecting a heater core or to complete a loop for a water cooled accessory.
NOTE: Made to Order - Contact for ETA - If you are interested in a specific hose connection type/ combo not listed, please email us at sales@tractuff.com.

Reviews