TracTuff J Series FWD Merged Water Neck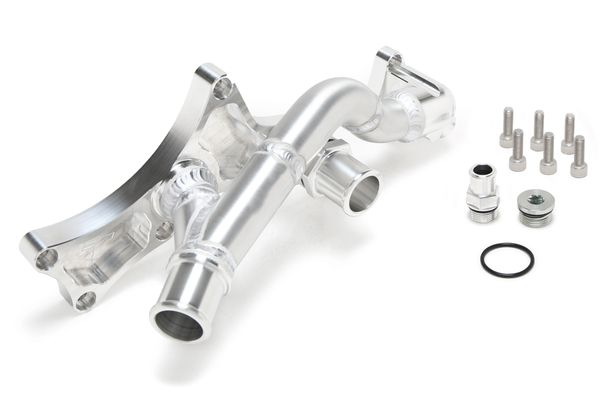 TracTuff J Series FWD Merged Water Neck
Since the introduction of my billet flanges, I have received numerous inquires about a simple merged outlet water neck assembly that would produce a similar outlet position as the OEM water manifold. I have had multiple ideas run through my head and I've communicated them multiple times... but no one understood my vision and I knew I'd eventually have to make one to get peoples creativity going!
The water neck you see here is my best effort and the most compact version I can make using the FWD flange that hold the water pump inlet tube. I am happy to change things and/ or make it more complicated for those of you looking for something a little different or packed with more features.
The FWD Merged Water Neck uses the V1 front flange that holds the water pump inlet tube and the V2 rear flange that has a heater outlet port. Just like with the other offerings... an thermostat cannot be incorporated and will need to be handled remotely.
The four bolt flange uses an OEM gasket (included) and the two bolt flange uses an o-ring (included) to seal against the cylinder head. The heater outlet port is a -8 ORB and I include a custom -8 ORB to 11/16" hose fitting and plug so you can choose whether or not to connect a heater core. I can include an M12 x 1.5 or M10 x 1.5 J Series ECT sensor port as well as a speed bleeder to help purge the crossover tube of air if you like. The inlet and outlet can be configured for standard hose (shown) or -16 male flare. You have the choice of adding an accessory bung to feed the thermostat water bypass port if you plan on running an inline thermostat.
NOTE: Made to Order - Contact for ETA - If you are interested in a specific design that varies from this, please email us at sales@tractuff.com. The factory water pump inlet tube will need to be modified; both small diameter tubes that extend off of the main tube will need to be welded shut or converted to an AN connection so they can be routed through available space.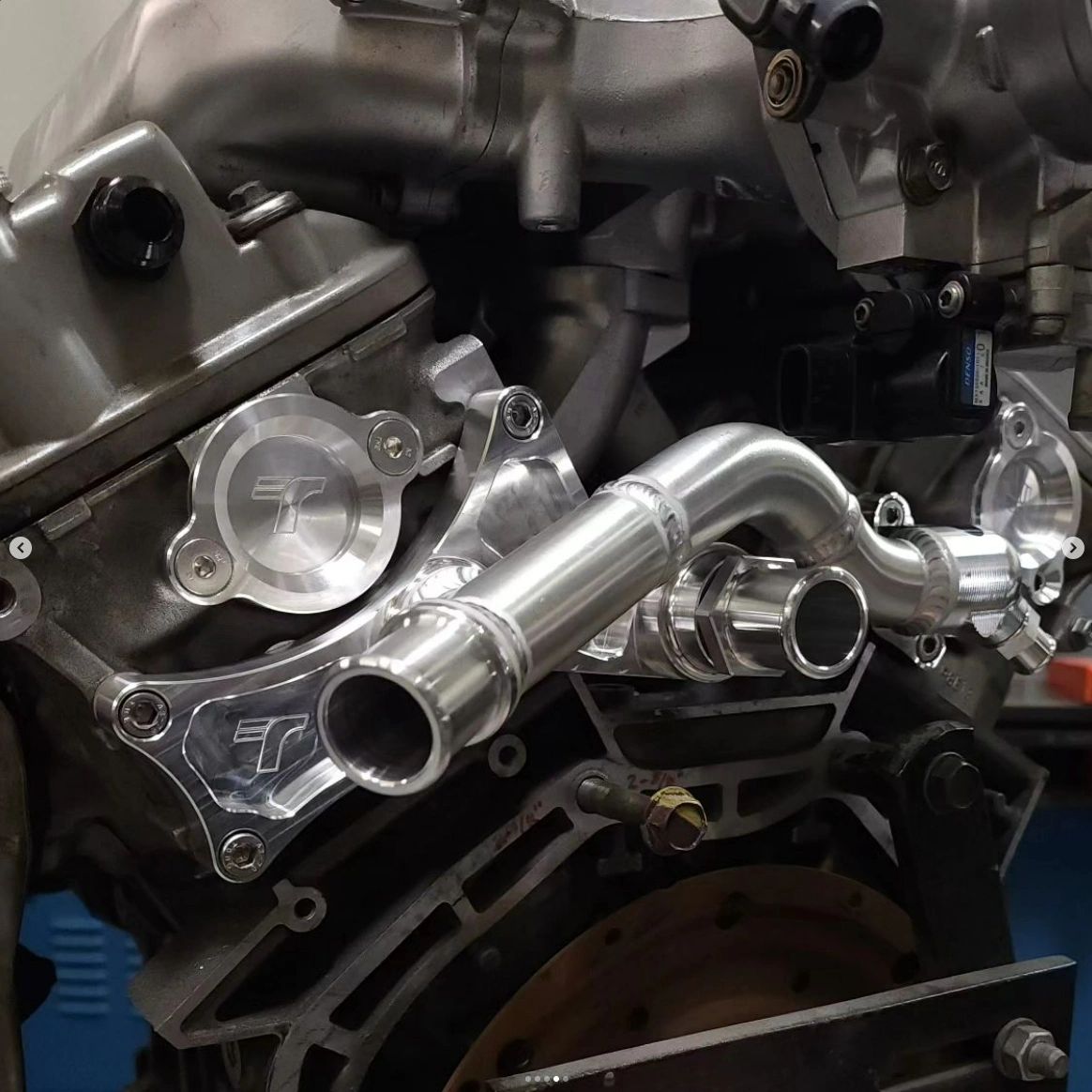 Reviews