TracTuff K Series OEM Aluminum Oil Pan Baffle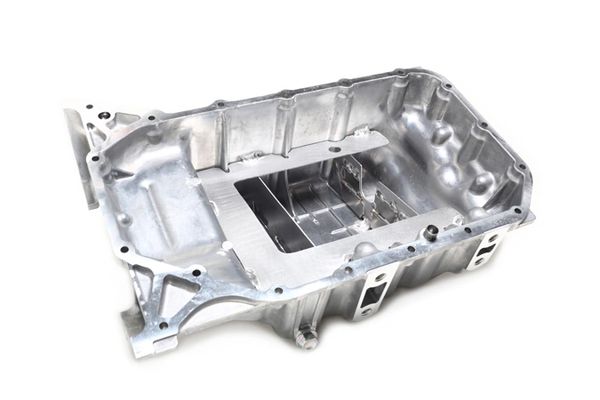 TracTuff K Series OEM Aluminum Oil Pan Baffle
TracTuff "custom" oil pan baffles are each hand made using either aluminum or steel, depending on the application and are offered in a variety of configurations. The pan pictured is a K20Z3 pan and incorporates two vertical baffles with the largest possible combo of trap-doors to keep oil under control during left and right turns as well as a horizontal baffle that keeps oil from sloshing up the front or rear walls during braking and acceleration. 
The baffle is placed below the 4 qt. oil level to insure the resting oil is kept under control and constantly submerging the oil pumps pick-up tube. The open
horizontal design allows returning oil a quick way back to the sump... minimizing the chance of starving the pump.
Oil pans can be sent in for baffle installation or you can purchase one of our new pans with the baffle(s) already installed. 
Email sales@tractuff.com if you have specific needs.
 Please allow for a minimum of two weeks for your order to be filled.