TracTuff L15B7 Thermostat Case - Exchange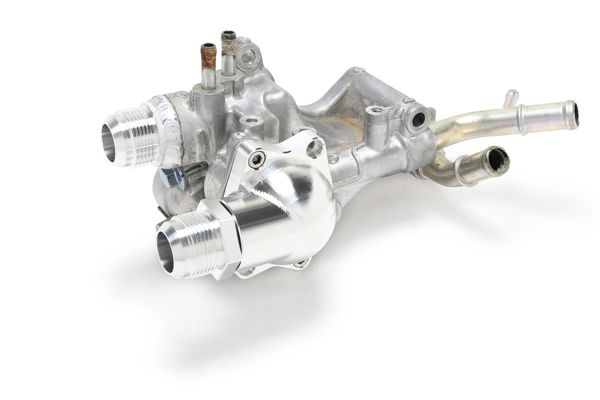 TracTuff L15B7 Thermostat Case - Exchange
This listing is a service. The service of removing the steel hose insert for the upper radiator hose, the machining of a custom -16 male flare bung, and the welding of that bung to the factory cast housing.
The thermostat case (Honda P/N: 19320-5AA-A00) is not available for purchase and not easily replaceable as a result. So this listing has an added insurance to reduce or hopefully eliminate the chance that customers (you) wont return the core.
The core deposit is $200 and the rest of the cost is what I charge for the service. Understand that when I receive your PayPal payment, I am charged a fee on the total amount, that fee is not refunded to you or I... so when I receive your good clean core, it will be $200 minus the associated PayPal fee ($7.47 currently).
You are responsible for the safe shipping of the core. I will not work on something that cannot be welded right out of the box. The core MUST be as clean as the one pictured or a fee to have it cleaned will be taken from the core charge. The fee will include the cost of my time (currently $125 per hour), mileage, and actual charges for the service.
Reviews