TracTuff L15B7 Thermostat Cover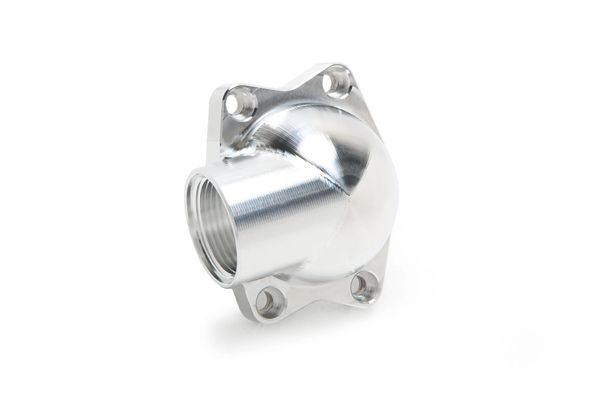 TracTuff L15B7 Thermostat Cover
Our beautifully machined L15B7 thermostat cover is designed and machined with a -16 ORB thread so you can choose between a standard 1.25" hose or -16 male flare port fitting.
The cover has also been machined with a second bolt pattern, allowing the cover to be installed 55° downward from the original inlet position; improving the angle for swaps and eliminating the need for a tight 90° standard hose bend on swaps with limited space.
The flange includes two stainless M6 socket head bolts and your choice of standard hose (1.25" OD) or -16 male flare port fitting. 
OEM Inlet Angle
55° Downward Position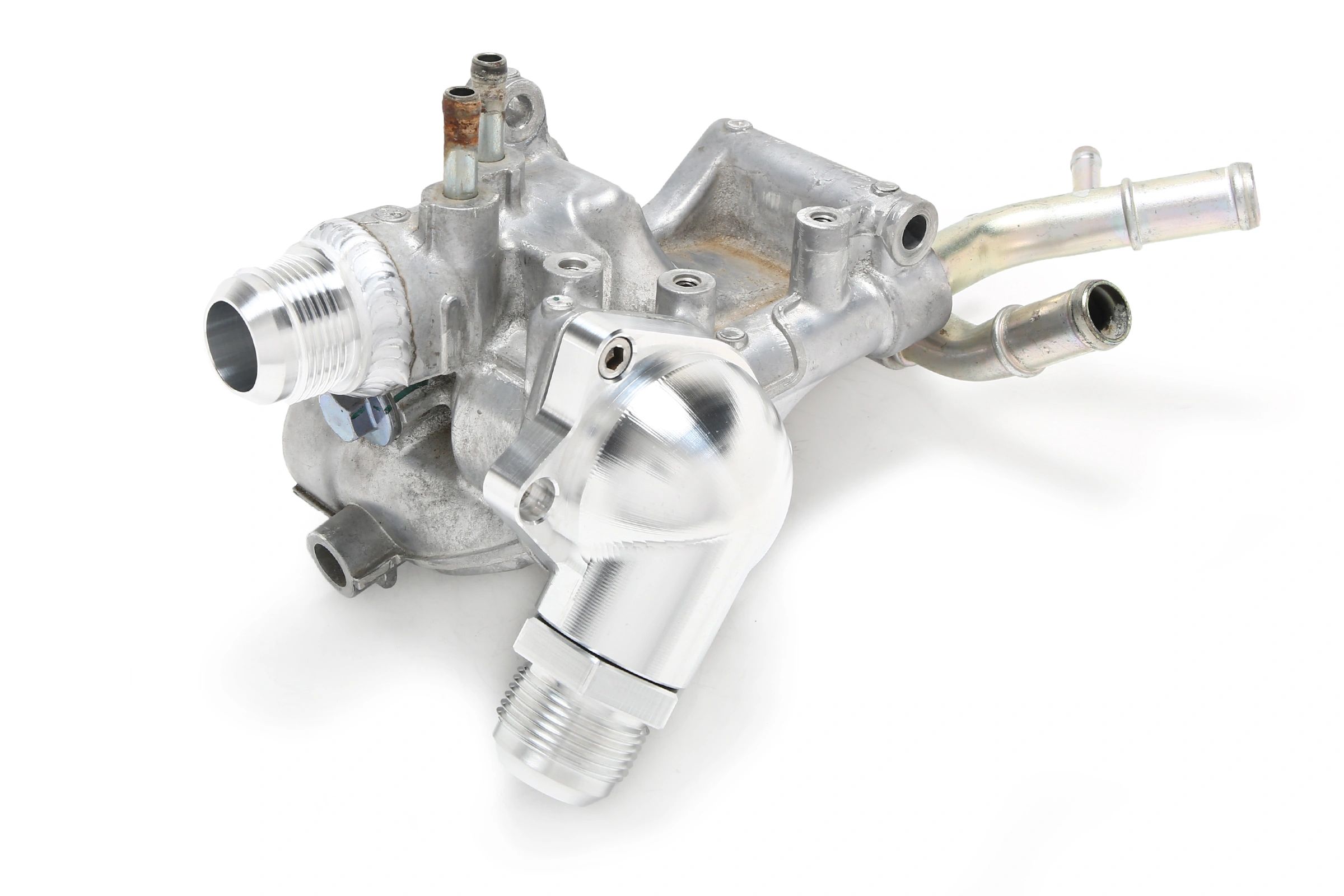 Reviews