TracTuff Overflow - K Series Timing Cover Mount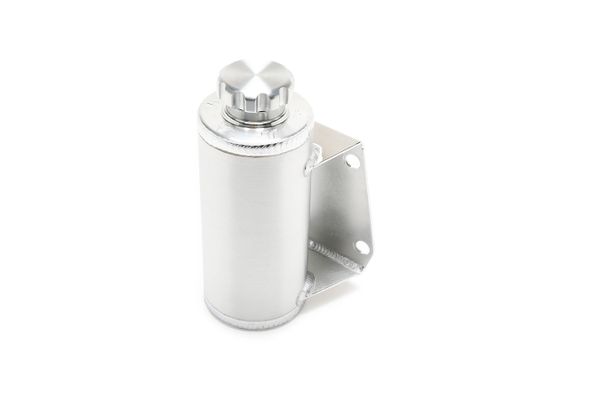 TracTuff Overflow - K Series Timing Cover Mount
Have a rear wheel drive k swap with a filler neck, fill pot, or swirl pot and looking for a matching overflow with clean hose routing?
Originally requested by Aki for project RXK, this overflow mounts to the unused motor mount pad on the timing chain cover. Providing a convenient location that eliminates the need for a long hose that stretches out to the chassis as well as covers the ugly unused mounting pad and holes.
Overall length will be limited by how high you want the filler cap as well as how low the cylinder can go before it hits your belt, the way you've routed it so be prepared to measure and share the details. If you need the inlet/ outlet port anywhere other than the bottom, you can email me after your purchase and I can charge you for the change separately.

Reviews