TracTuff PRB/ PRC Billet Water Neck w/ Fill Pot - RWD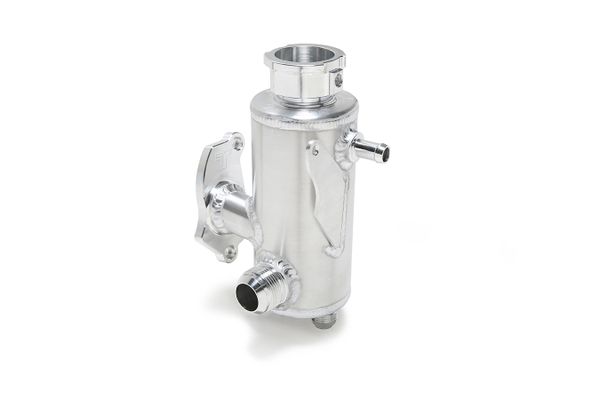 TracTuff PRB/ PRC Billet Water Neck w/ Fill Pot - RWD
Hey! Something new for all you rear wheel drive k swappers!! This fill pot is the ABSOLUTE tightest package I can make. I have crammed a 3.00" body into a space that does not extend beyond the camshaft sensor, making great use of wasted space and ensuring you are adding coolant to the highest point in the system. Available for the Skunk2 Ultra Street or Ultra Race intake manifold. 
The product shown uses a version of billet water neck that is all about space, similar to my other PRB water neck options... this has the largest port allowed within the OEM gaskets footprint but unlike the others, it does not include a water bypass port. Please note, if a water bypass needs to be retained, I can add a -10 male flare (shown) OR if the tank to firewall space is not critical, choose the street style water neck flange that retains the original water bypass position. The Additional hose barb connection (shown) may not be necessary for you but it is an option.
About the radiator cap bungs... the domestic style has a 1/8" NPT port and the import version has a 1/16" NPT for connection to an overflow. The domestic version uses any early model (mid 70's through late 80's Chevy) cap and the import version uses early model Honda (88'-91' Civic/ CRX and 90'-93' Integra) cap. 

NOTE: Made to Order... usually a 2-3 day lead time - Contact before ordering if you need a firm ETA - If you are interested in a specific design that varies from this, please email us at sales@tractuff.com. If using AN lines we also recommend designing the upper radiator hose so that there is droop/ give so the engines movement and does not push/ pull on the radiator and fatigue any parts. The tank is welded so that it sits level when bolted to an engine leaned back 15° (exhaust side).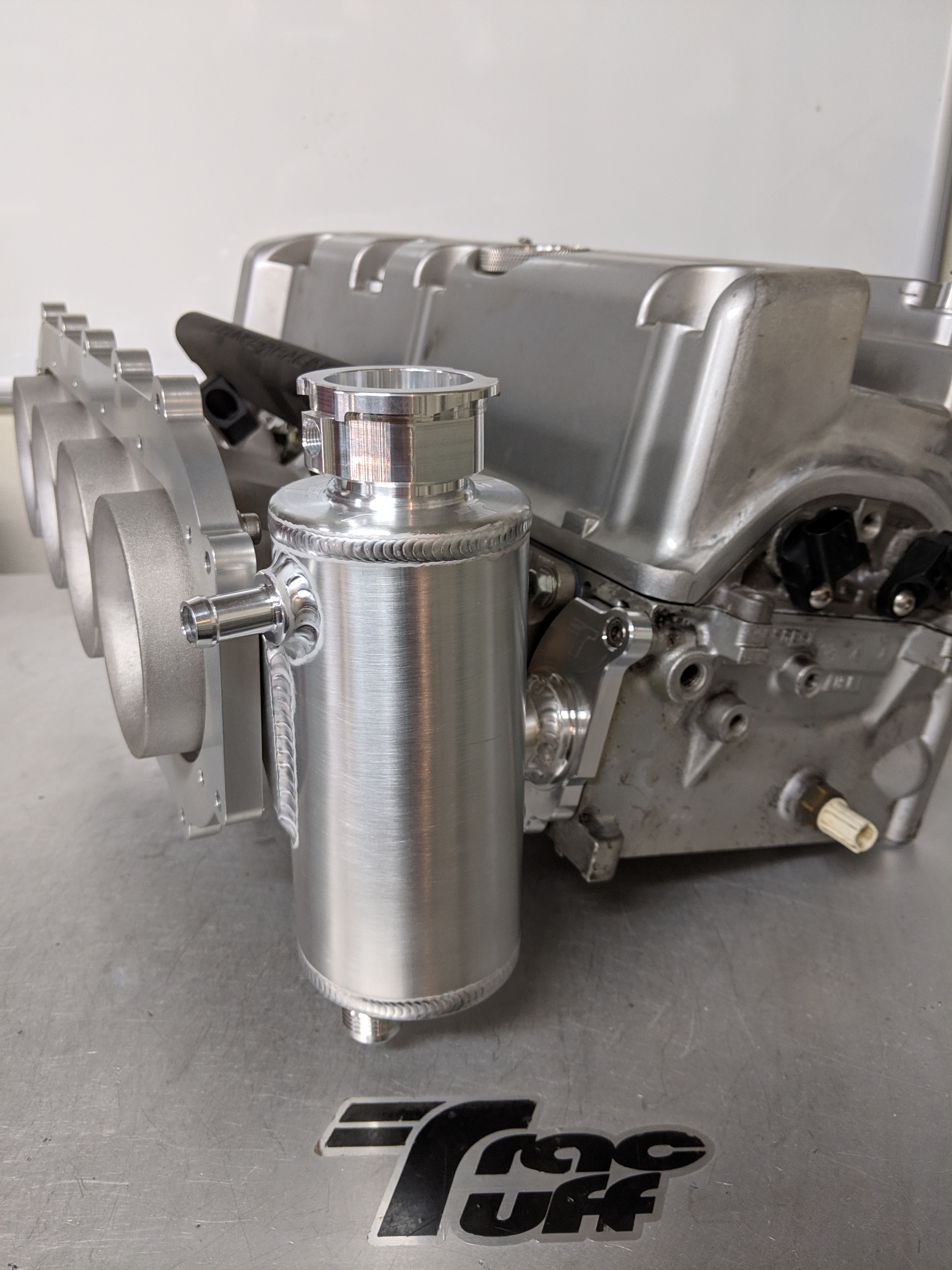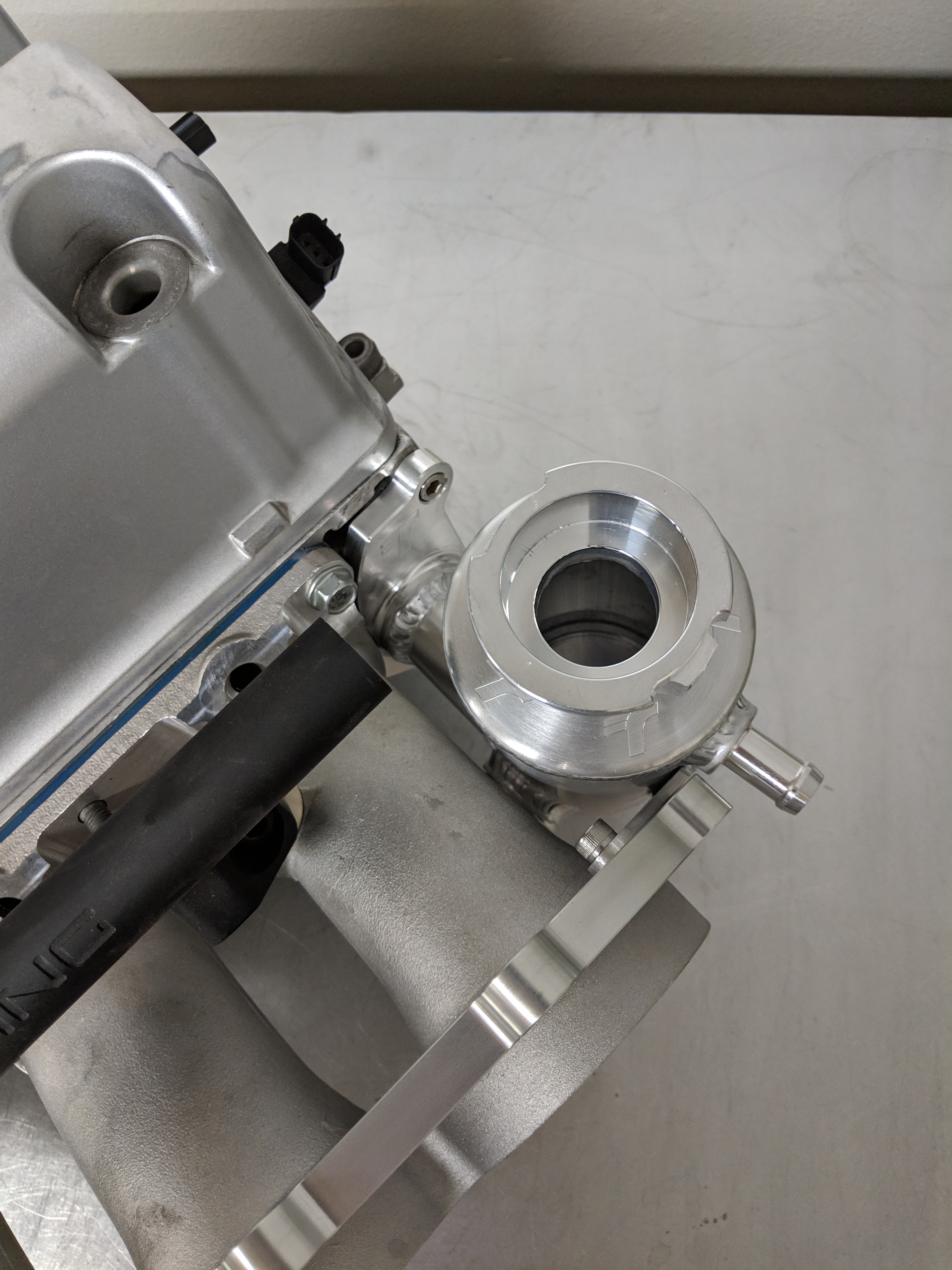 ---
1/1/19 Update: Due to the stress placed on the brackets/ braces, a plinth can be added to distribute the load and increase strength.