TracTuff G Series Water Pipe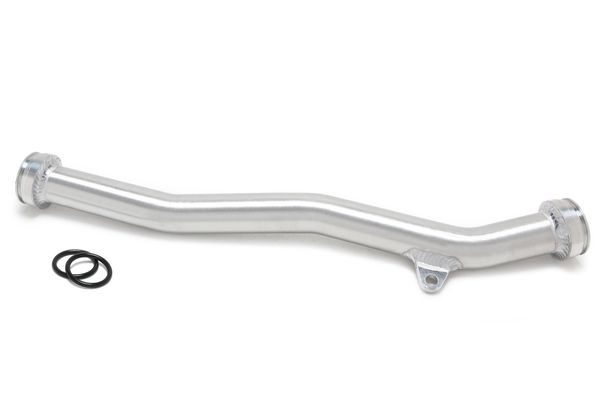 TracTuff G Series Water Pipe
The G Series Water Pipe is a hybrid water pipe made for the F22/ F23 block with H22/ H23 VTEC cylinder head.
The pipe will work with either the TracTuff H Series Thermostat Housing Delete or the OEM thermostat housing. You have options to add a heater core return if you are retaining the thermostat. Unfortunately, you will be required to move or eliminate the OEM oil pressure sensor.
You can either choose to add a plug and eliminate the oil pressure sensor or move it by picking up my remote oil pressure sensor kit, or acquire the late H22 20mm oil pressure sensor bolt.

NOTE: Made to Order - Please allow 5-7 days for this product to ship - Understand the pipe was NEVER the feed to the heater core or oil cooler... it has always been the return, but by converting to an electric water pump and placing the pump down stream, it will turn everything from the new pumps location, thermostat housing or thermostat housing delete, and water pipe into feeds. 
Again, the ONLY way the nipples on the pipe work the way they did... is to keep the OEM pump. DO NOT add nipples to the pipe if you have converted to an electric pump, unless you want to send water to something. The return(s) now need to go to the inlet of the new water pump to complete a coolant loop. 
The heater core nipple on our OEM H22 sample measures roughly 17mm (.6692") which is slightly larger than 5/8" (.6250") but smaller than 3/4" (.7500"). I recommend you measure your connections for either option just in case there are variations from the factory.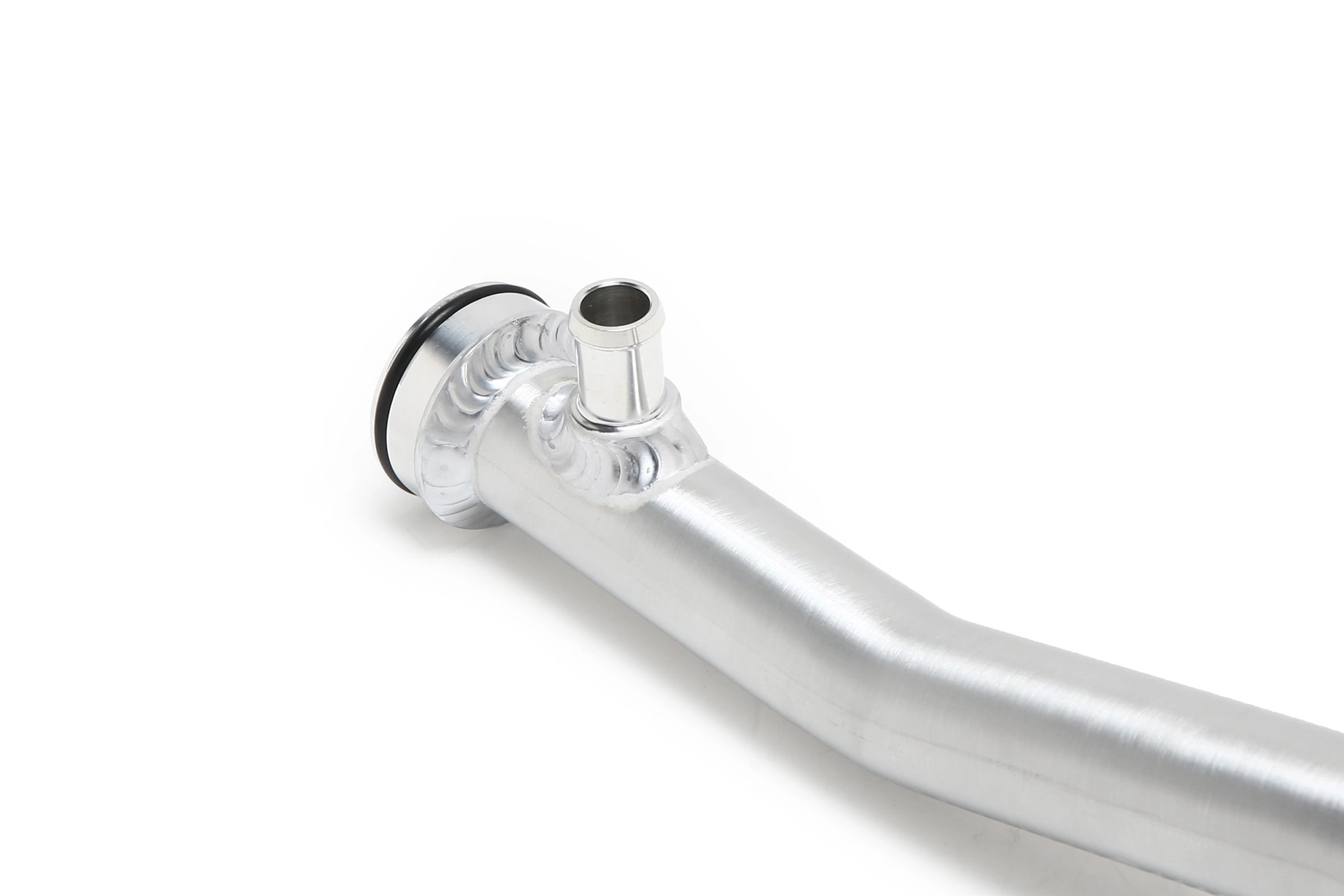 Reviews