TracTuff PRB/ PRC Swirl Pot & Overflow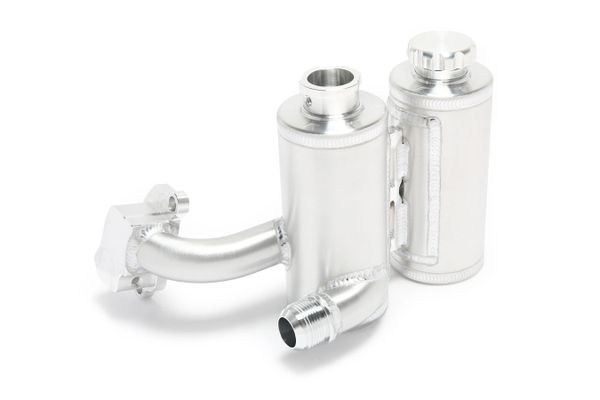 TracTuff PRB/ PRC Swirl Pot & Overflow
One of the most common questions I get from customers are interested in a swirl pot, is whether or not an overflow is still necessary. The answer is yes... and usually the next question is "can you make a clean combo" or "can you make something attached so I don't have to run a line elsewhere". 
Here is a modified version of the V1SF swirl pot for the K20A, K20A2, K20A3, K20Z1 and K24A1 cylinder heads, where the pot has been moved back a bit so the added overflow lines up with a mounting point at the rear of the cylinder. Due to the additional weight... I strongly urge those of you that race competitively, NOT to chose this product! The product has been used in harsh environments and has had mixed results. 
Like the V1SF, this swirl tank also starts with a beautifully machined billet 6061-T6 flange which incorporates the largest passage possible within the OEM gaskets footprint, a -8 ORB water bypass port, and a machined o-ring groove for the OEM gasket. You can choose to add a sensor port directly to the top of the flange (near the logo) or the side of the flange (under the outlet). The outlet itself can be configured for standard hose (1.25" OD) or -16 male flare.
NOTE: Made to Order - Contact for ETA - If you are interested in a specific design that varies from this, please email us at sales@tractuff.com. The cap bung has a 1/16" NPT port for connection to the overflow and uses early model Honda radiator caps, such as an 88'-91' Civic/ CRX or 90'-93' Integra. The 1/8" NPT overflow port is located on the bottom of the overflow tank.
If you are using AN line, I recommend designing the upper radiator hose so that there is droop/ give... so the engines movement and does not push/ pull on the radiator and fatigue any parts.
The hardware kit includes a -8 ORB to 11/16" water bypass hose fitting, a stainless hose clamp, two stainless M6 socket head bolts, and a Genuine Honda gasket. The tank is welded so that it sits level when bolted to an engine leaned back 15° (OEM position). The intake and exhaust cam sensors must be swapped out for the K24 cam sensor .
Photo Courtesy of rhd_jay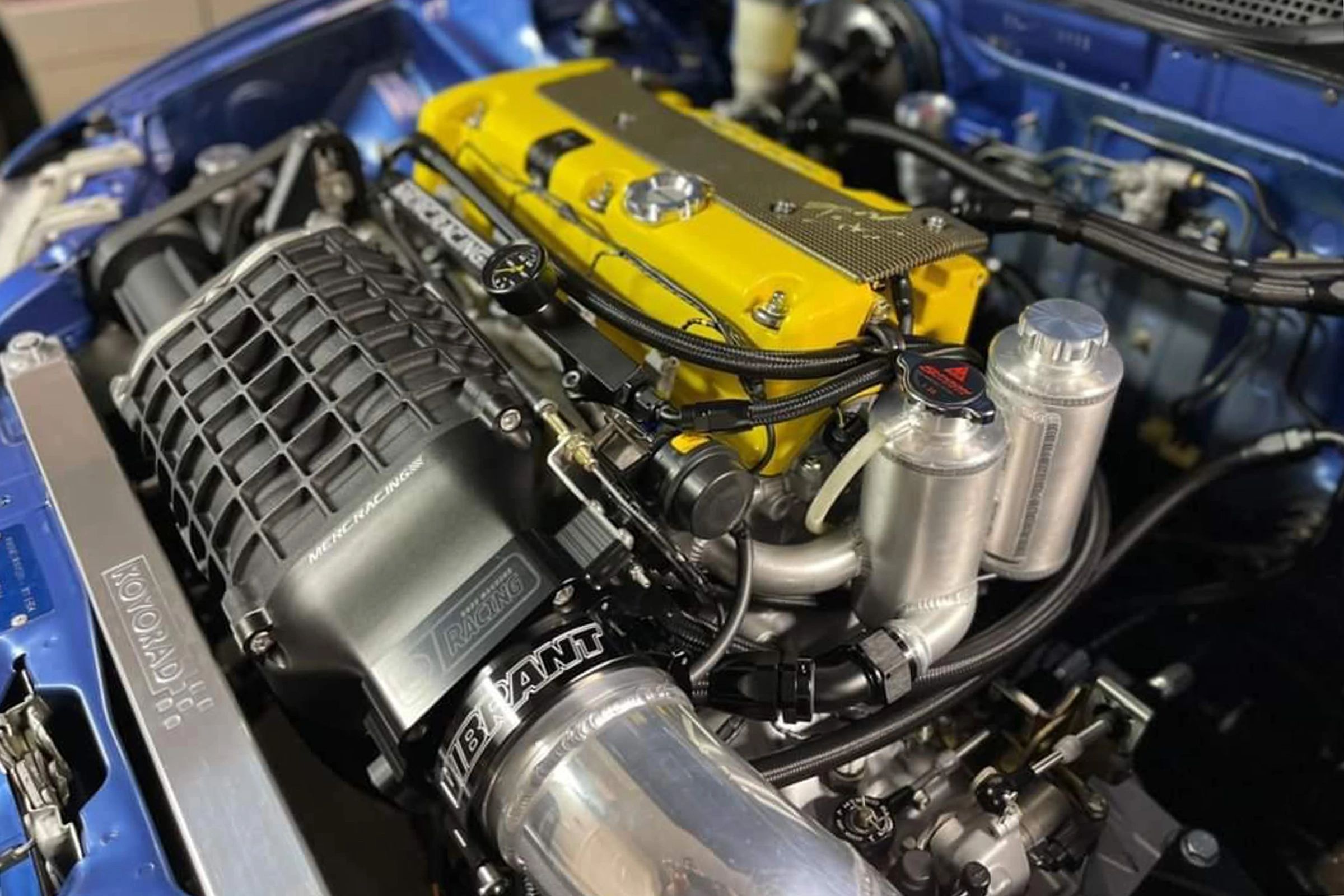 Reviews