TracTuff PRB/PRC Water Neck Flange - Race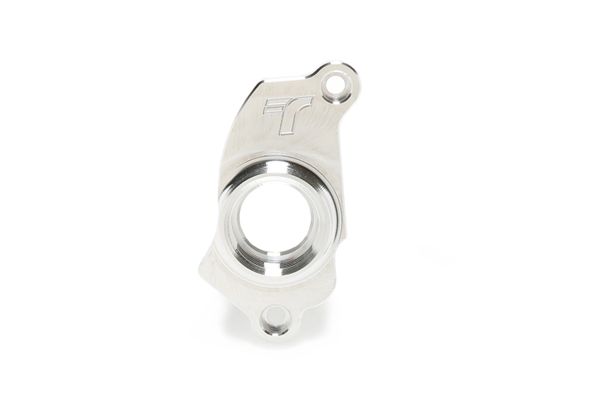 TracTuff PRB/PRC Water Neck Flange - Race
The RACE billet K series water neck flange is a slimmed down version of the original. In order to reduce weight it had to come out straight. Awesome option for those that use the K20A, K20A2, K20A3, K20Z1 and K24A1 cylinder heads.

The neck is beautifully machined from 6061-T6. The flange incorporates a slightly restricted port to match the -16 plumbing and incorporates an OEM o-ring groove. The raised lip that serves as an o-ring seat for -16 ORB threaded fittings doubles as a generous socket that can be welded to (for those that want to fabricate something custom).
NOTE: The RACE version does not have a water bypass hose port, making this a DRAG RACE ONLY product where a thermostat is not likely being used. I do not recommend deleting the thermostat in any other environment.
Reviews