TracTuff RBB/ RBC Water Neck Flange - V2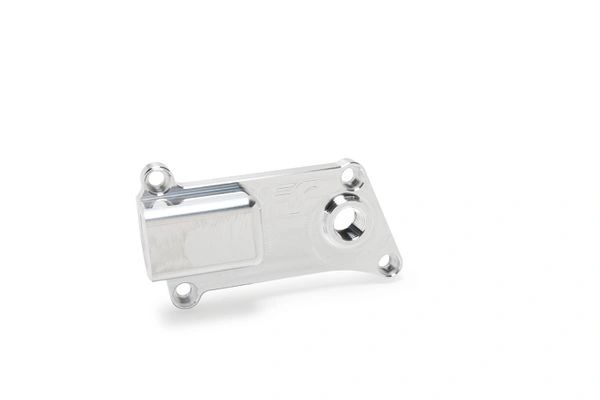 TracTuff RBB/ RBC Water Neck Flange - V2
The newest version of the billet K series water neck flange for the K24A, K24A2, K24A4, K24A8, and K20Z3 engines/ cylinder heads. Ideal for extremely cramped FWD engine bays as well as any RWD swap that has at least 1-5/8" from the cylinder heads mounting surface and the firewall. The flange measures a total of 1.562".

Beautifully machined 6061-T6 aluminum flange that incorporates the largest port possible within the OEM gaskets footprint, a -16 ORB (O-Ring Boss) port for the outlet, and a 1/2" NPT heater port. The hardware includes four M8 stainless steel socket head bolts, a 90° heater hose fitting, a plug in the event you don't plan on connecting a heater hose, and a Genuine Honda gasket.
You have the choice of either a 1.25" hose fitting or a -16 male flare for the upper radiator hose and the option of adding a sensor port. If you don't have/ need a sensor, don't select it. I only offer two threads... 1/8" NPT or 1/8" BSPT (Honda Single Prong Sensor).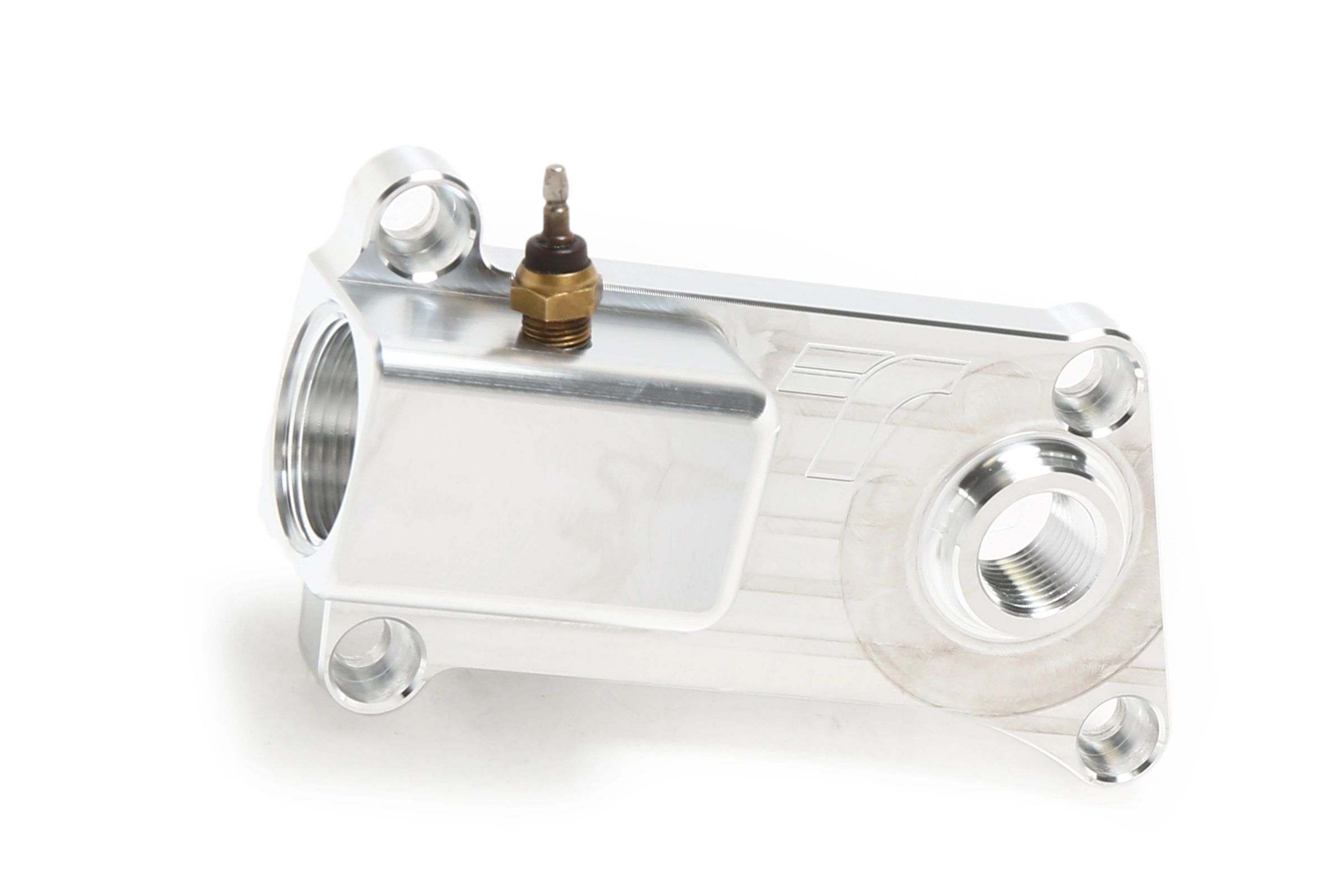 1.25" Hose Fitting
-16 Male Flare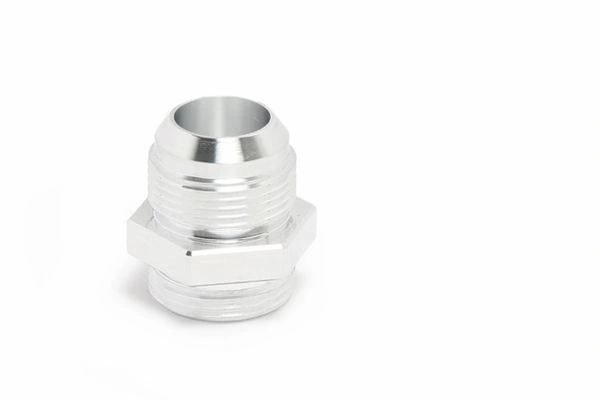 Reviews