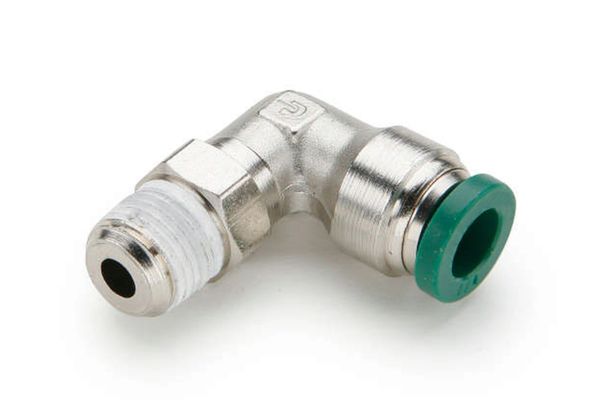 Push Connect - 90°
1/8" NPT options are back ordered.
The push-to-connect system creates a simple and secure connection without any time consuming assembly, soldering, crimping or joining materials. Just cut the Polypropylene Plastic tubing to length and push the tubing into the fitting until is stops. 
The threads on these Nickel Plated Brass fittings are PTFE Coated so you don't have to hassle with paste or tape. I use these for air (vacuum or boost) as well as low pressure water connections, like connecting a filler neck, fill pot, or swirl pot to an overflow.
Reviews