TracTuff K Electric Water Pump Mount - WP336S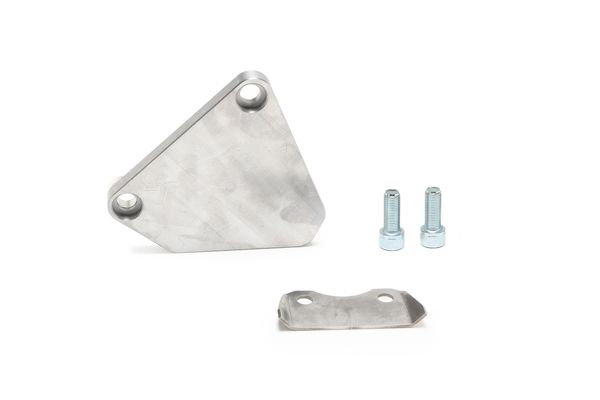 TracTuff K Electric Water Pump Mount - WP336S
The TracTuff Electric Water Pump Mount is the ORIGINAL and still the cleanest way to mount the 55 GPM Meziere electric pump on a K Series engine! The design greatly reduces the space and hassle associated with mounting a remote water pump. 

The mount is a copy of our WP136S mount, machined from US milled mild steel, minus the pump mounting bolt slots. Designed to be used with the Meziere WP336S pump and its included weld-on tab (weld-on tab pictured is not included). Choose your fittings, assemble the hose, install the tab, and weld it to the TracTuff mount!

I offer the matching Meziere WP336S electric water pump as well as a street water pump delete kit and an pump hose kit that gets water from the pump to the plate. If you would like to purchase our pump hose kit, I can offer the service of mocking everything up and welding the WP336S pump bracket to the water pump mount. Send an email to sales@tractuff.com with your order number, after you have made your purchase.

NOTE: Pump mounts use threaded mounting points on the block that are commonly associated with motor mount mounting points for rear wheel drive configurations. I don't recommend them for rear wheel drive applications.
Reviews