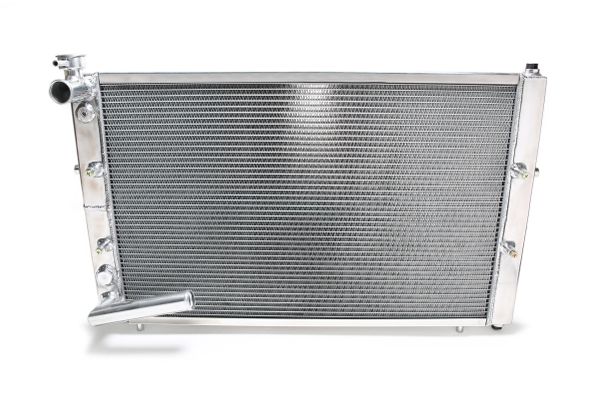 Koyo K Swap Radiator
Many of the conversations I have had about radiators has ended with customers not being able to budget for my custom C&R cored offering. It really sucks when you spend time with a customer, drill down to a solution, only to loose the customer due to budget constraints! All though the two products are not the same... I did spend some time looking around at different offerings and decided to stock this for price conscious shoppers. It doesn't have all the high tech features of the C&R core but it does hit on a couple of customers "wants".

All Aluminum Construction

Nocolok Brazed

Designed for a Factory DC2 Fit (Will fit EG and EK)

Dual Pass Cross-Flow

Improved Hose Inlet/ Outlet Locations
Note: If you are interested in any other Koyo offering, I can get it... saving you the hassle if you would like modifications made to it. This listing is for the Honda K-Swap Only. Coolant hose options: Upper hose: Gates # 21229, lower hose: Gates # 22703. Modifications may be necessary: Not compatible with OEM fans, airbox, or coolant reservoir. May interfere with A/C lines. Includes provisions for custom universal fans. Eliminates use of upper OEM mounting pins, includes provisions and hardware for side mounting. Custom hoses may be necessary. Use ASR lower radiator mounts for EG/ EK chassis.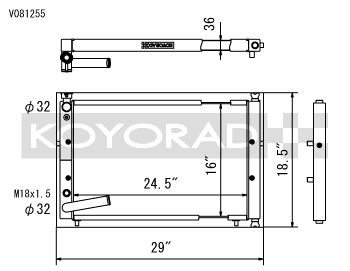 Reviews