TracTuff F Water Pump Housing Delete - Street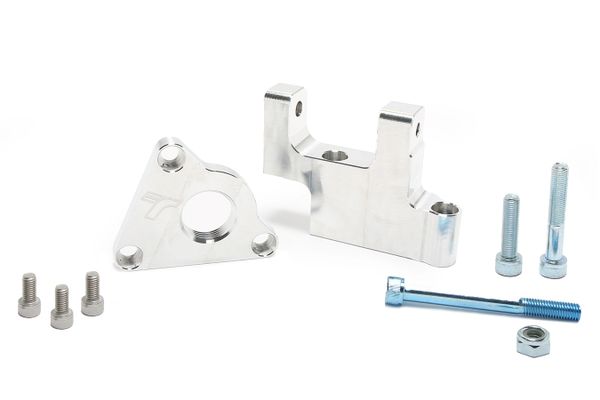 TracTuff F Water Pump Housing Delete - Street
The 90° XRP Low Profile -16 fittings are on Back Order. XRP has not shared a release date so I don't have an ETA. I will post an ETA when I get an ETA. I will remove this message when they are back in stock. 

The "Street" F20C/ F22C water pump housing delete is designed to take the place of the heavy OEM mechanical water pump housing, water pump, and thermostat assembly. Considered for the decent weight savings but mostly sought for the HORSE POWERS freed up! A significant reduction in parasitic drag experienced as a result of no longer turning the water pump. Additional benefits include eliminating pump cavitation during sustained high RPM use and then being able to keep the pump and fan on to cool the motor while the engine is off.

An additional 2.5 lbs. can removed if you would also like to eliminate the OEM auto belt tensioner and replace it with my manual tensioner kit. 
Our ultra light weight plate and lower alternator mount are beautifully CNC machined from US milled 6061 aluminum. The pump delete incorporates an OEM o-ring groove and provides a large 1-5/16"-12 SAE (-16AN ORB) thread for the least amount of restriction and hassle-free clocking of your fittings! The grade 12.9 alternator bolt gets torqued to 40 lb. ft. (dry) and the nyloc nut gets torqued to 62 lb. ft. (dry). 
NOTE: If you are looking to run an electric water pump but delete th alternator, take a look at the race kit. Don't forget to add a Meziere 20 gpm or 55 gpm pump.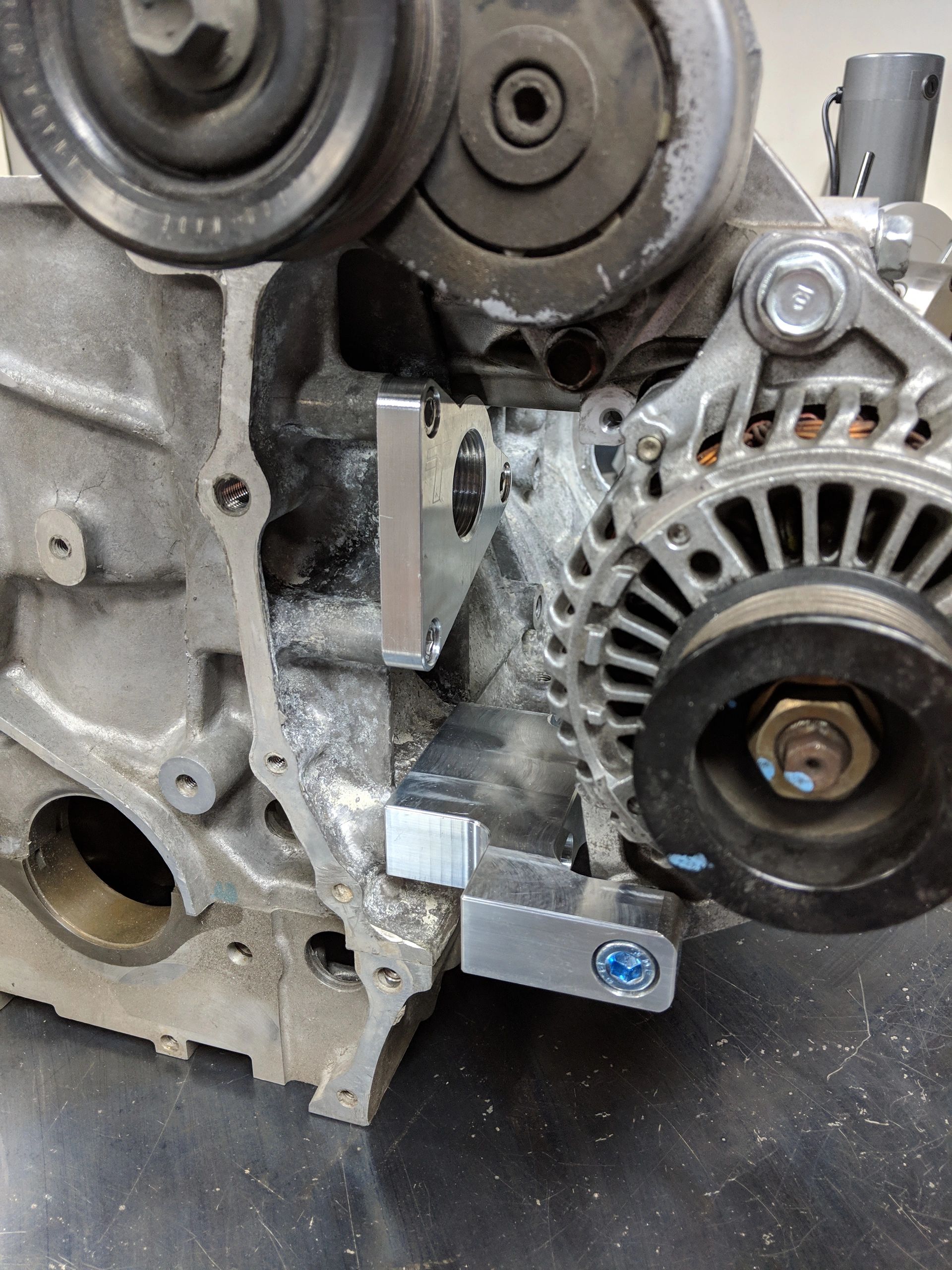 Reviews