TracTuff F Water Pump Housing Delete - Street
TracTuff F Water Pump Housing Delete - Street
Our "Street" F20C/ F22C water pump housing delete is designed to take the place of the OEM mechanical water pump and housing. There is a small weight savings but the most popular reason to switch... is the HP freed up by significantly reducing the parasitic drag the motor experienced turning the water pump! Additional benefits include eliminating pump cavitation during sustained high RPM use, programming the ECU to turn the pump off for short periods where you don't want/ need water movement in exchange for more power by means of less load on the charging system, and then being able to keep the pump and fan on to cool the motor while the engine is off.
An additional 2.5 lbs. can removed if you would also like to eliminate the OEM auto belt tensioner and replace it with my manual tensioner kit. 

Our ultra light weight plate and lower alternator mount are beautifully CNC machined from US milled 6061 aluminum. The pump delete incorporates an OEM o-ring groove and provides a large 1-5/16"-12 SAE (-16AN ORB) thread for the least amount of restriction and hassle-free clocking of your fittings!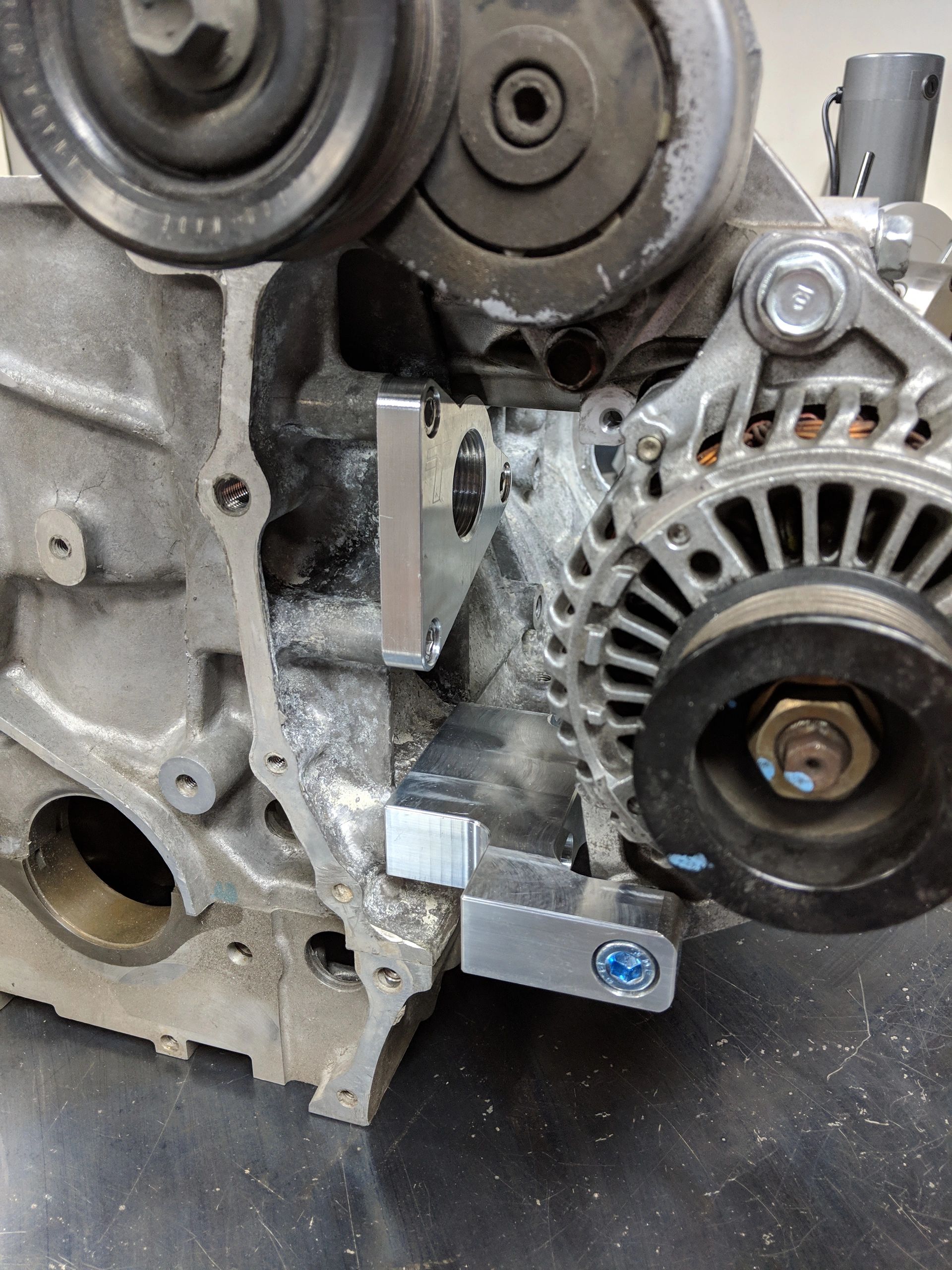 Reviews