TracTuff F Water Pump Housing Delete - Street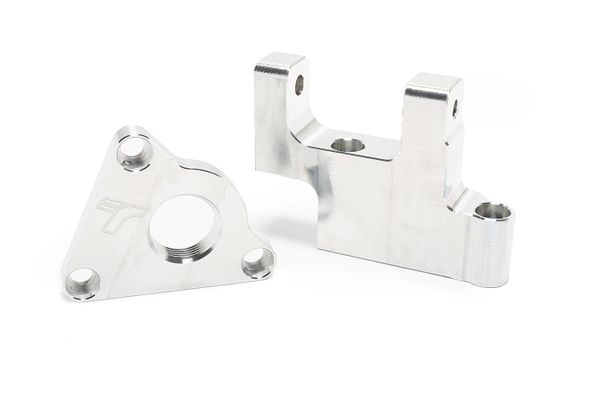 TracTuff F Water Pump Housing Delete - Street
Our "Street" F20C/ F22C water pump housing delete is designed to take the place of the heavy OEM water pump and housing; shaving pounds of unnecessary weight!! Allowing you to take advantage of all the benefits of running an electric water pump and still retain the OEM belt tensioner and alternator. If you would also like to remove the weight/ bulk of the OEM auto belt tensioner... I also produce an additional bracket and a manual tensioner. 

Our ultra light weight plate and lower alternator mount is beautifully CNC machined from US milled 6061 aluminum, incorporates the OEM o-ring groove, and provides a large 1-5/16"-12 SAE (-16AN ORB) thread for the least amount of restriction and hassle-free clocking of your fittings!
NOTE: The manual tensioner bracket and tensioner assembly are MADE TO ORDER. Please contact PRIOR to ordering for an ETA... if you need an ETA.