TracTuff H Series Thermostat Housing Delete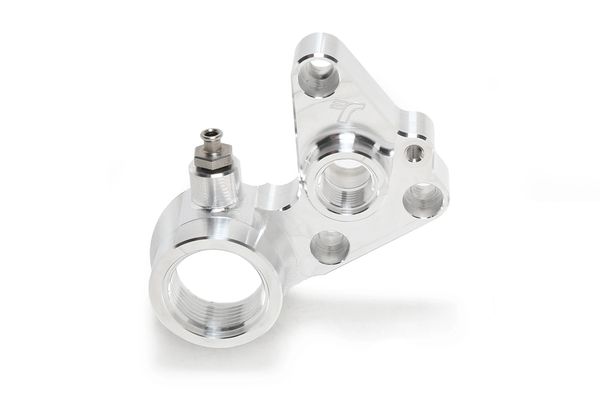 TracTuff H Series Thermostat Housing Delete
The TracTuff Thermostat Housing Delete is designed to take the place of the original H Series thermostat housing, thermostat, and thermostat Cover for those of you that have gone electric water pump.

When electric water pumps are used and the thermostat has been deleted, the hoses that connect to the thermostat housing, water pipe, and cylinder head no longer work as designed. Essentially rendering them useless... so why keep all the bulk and unnecessary connections?
The thermostat delete has been designed and machined with an OEM bleed port, a -16 ORB inlet, a -8 ORB accessory outlet, and an M6 ground strap thread. The hardware kit includes stainless steel M8 socket head mounting bolts and and o-ring. You have the choice of a standard hose or -16 male flare inlet fitting and to either reuse your OEM bleeder bolt or purchase a stainless steel version (shown) that has a machined barb that retains a hose. The a -8 ORB accessory outlet can be used to feed a water cooled accessory or be used to vent any potentially trapped air.
NOTE: The thermostat delete will work with the TracTuff H Series Water Pipe or OEM water pipe. I do not recommend the removal of the thermostat in any situation other than electric water pump conversions, where programing can be used to make the pump act like the thermostat.
The Thermostat Housing Delete does not have heater or water bypass connections as they would never work properly once a water pump is pushing coolant into the housing. No fan switch provision so you will need to relocate yours "if" you are even using one.
Accessory Port Options
-8 ORB to Bleed Bolt Adapter Kit (Includes Bleed Bolt)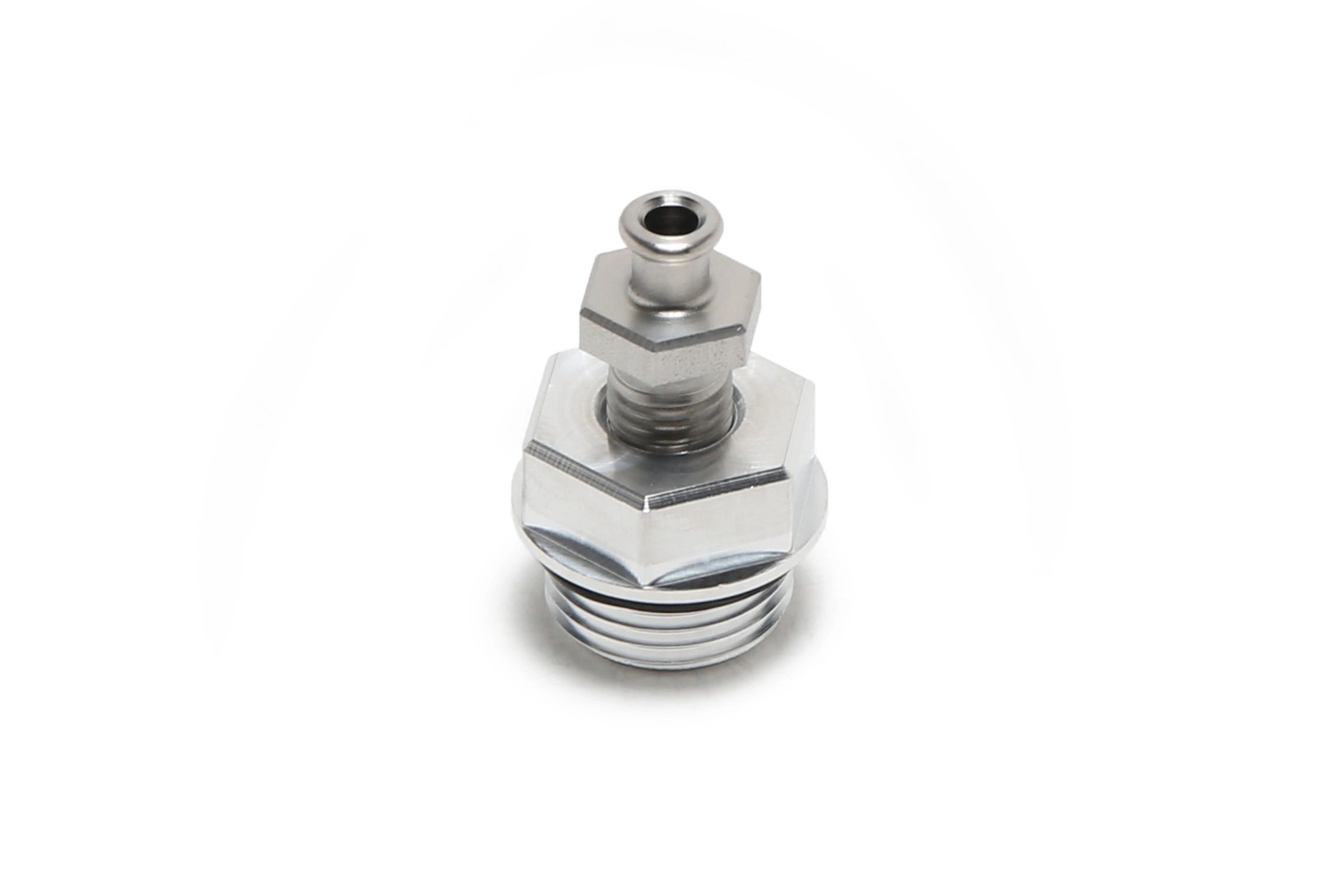 -8 ORB Plug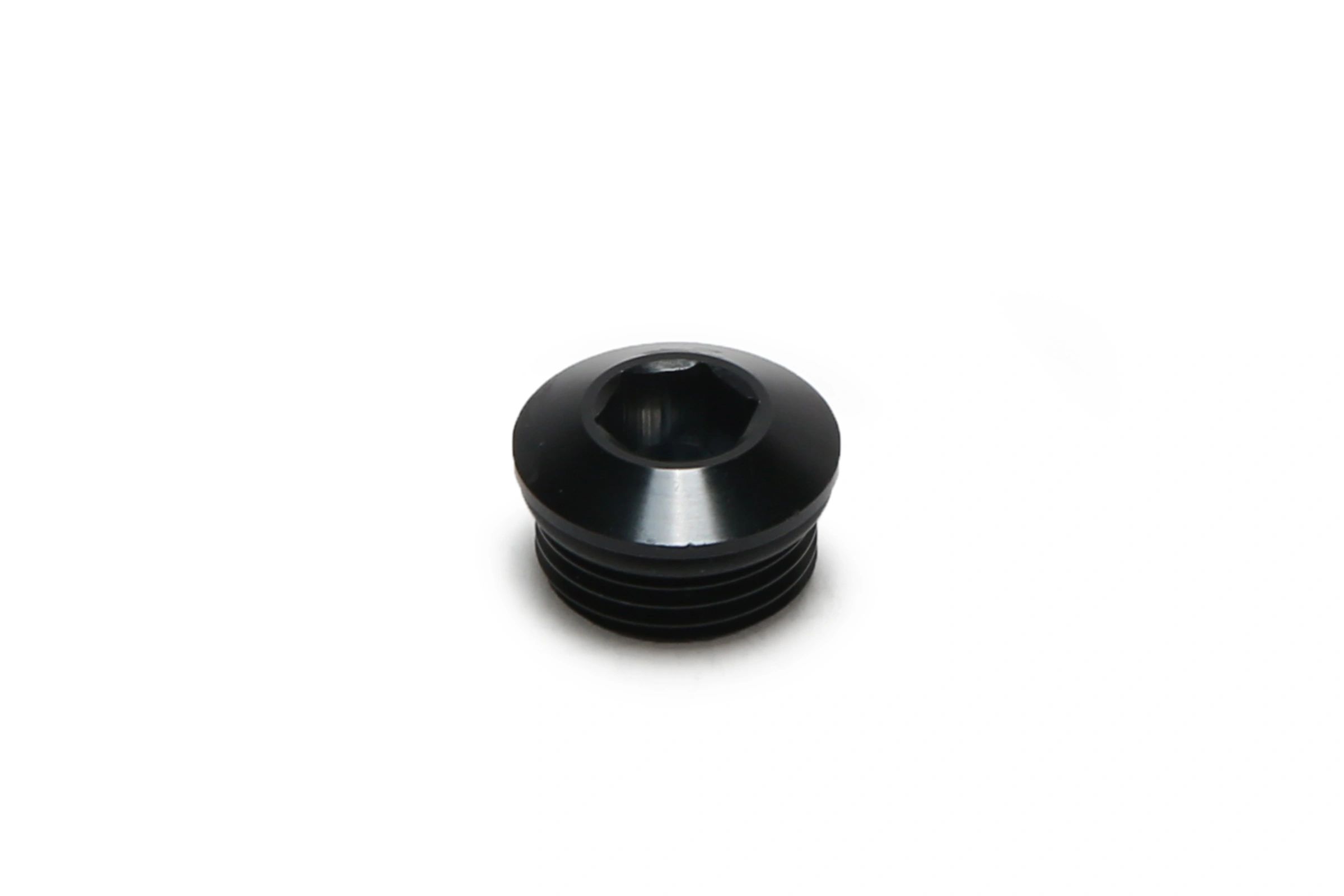 Reviews