TracTuff K Series "Custom" Billet Thermostat Cover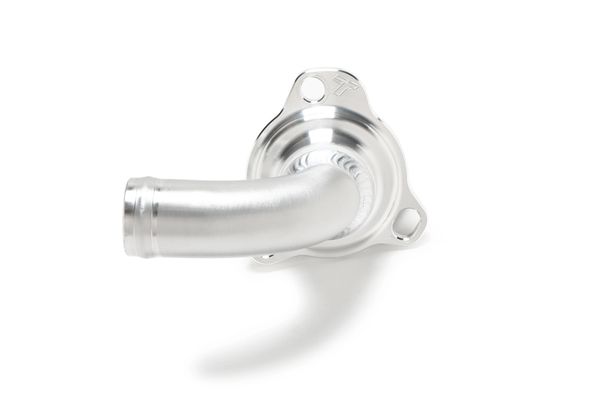 TracTuff K Series "Custom" Billet Thermostat Cover
This version has been machined to remove the female thread and has a bent tube welded to the end to create an outlet angle specific to your needs (see end of description).
The Billet Thermostat Cover bolts to the OEM plastic housing using original shoulder bolts, OEM thermostat, and OEM gasket for the K20A, K20A2, K20Z1 or any other K variant that shares the same housing. I chose to design the cover to hold the original thermostat rather than a generic alternative because I felt it was the main contributor to cooling system problems, where the original cover was ditched.
You wont find any sensor ports on the cover because they don't belong here. You wont find a swivel feature because it doesn't work for everyone anyway. 
NOTE: Made to Order - Contact for ETA - If you are interested in a specific design that varies from this, please email us at sales@tractuff.com. The billet thermostat cover does not include a thermostat  In order to run this product, you MUST use a 2002-2006 Acura RSX or 2002-2005 Civic Si (P/N: 19301-PNA-003) thermostat. I ONLY recommend Genuine Honda. 
Multiple swaps may benefit from this configuration, but you will need to check your clearances, as a minimum of  3.90" is required from the face of the of the OEM thermostat housings mating surface (as shown in the product photo) for this to fit. I do not recommend choosing the low profile bend for the 9 o'clock position. I do not offer 10 or 11 o'clock due to alternator clearance. If you are interested in running AN fittings, it might make more sense to run the V2 Cover and use the hose fitting to make the necessary bend. 
This is the "All Others" Mod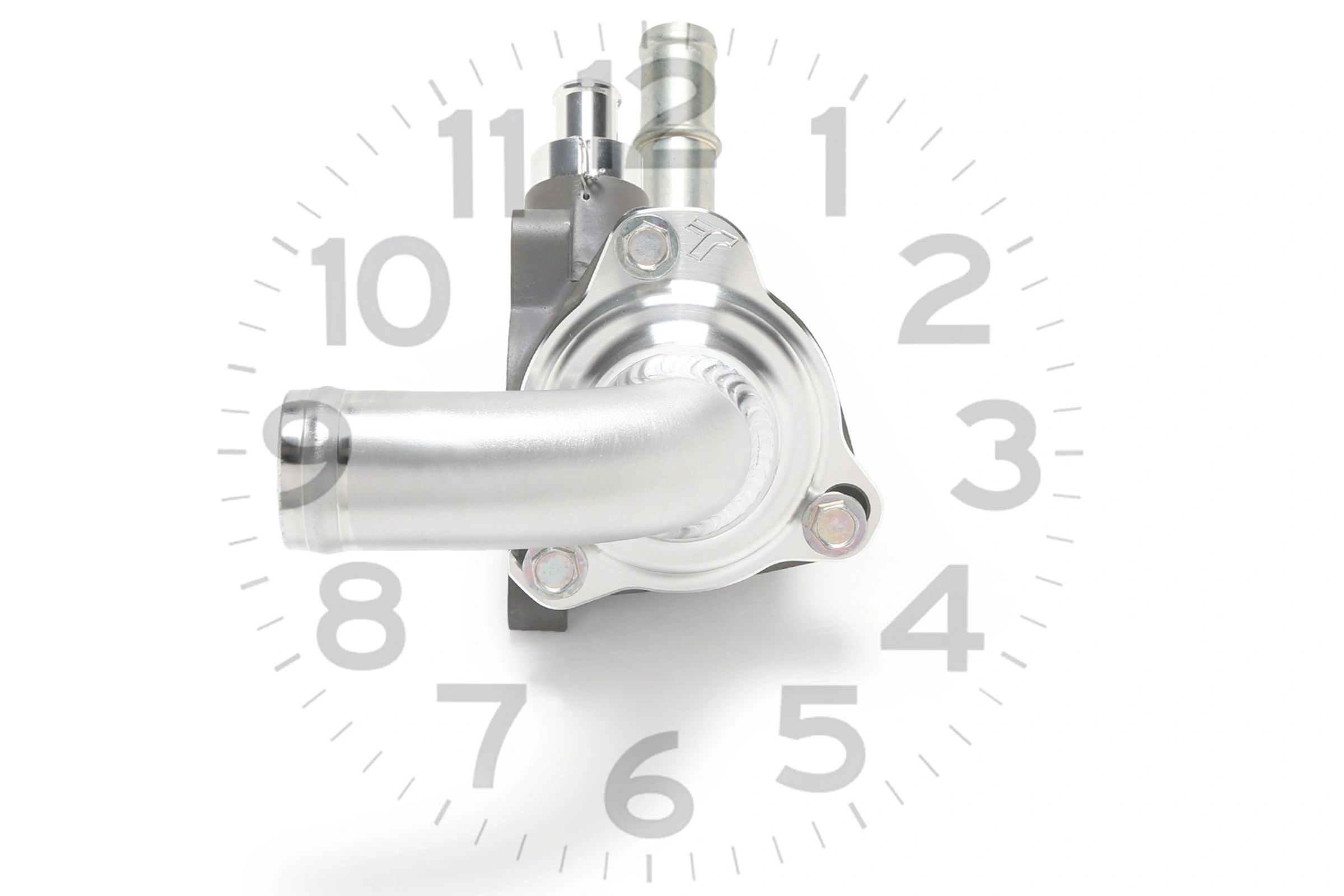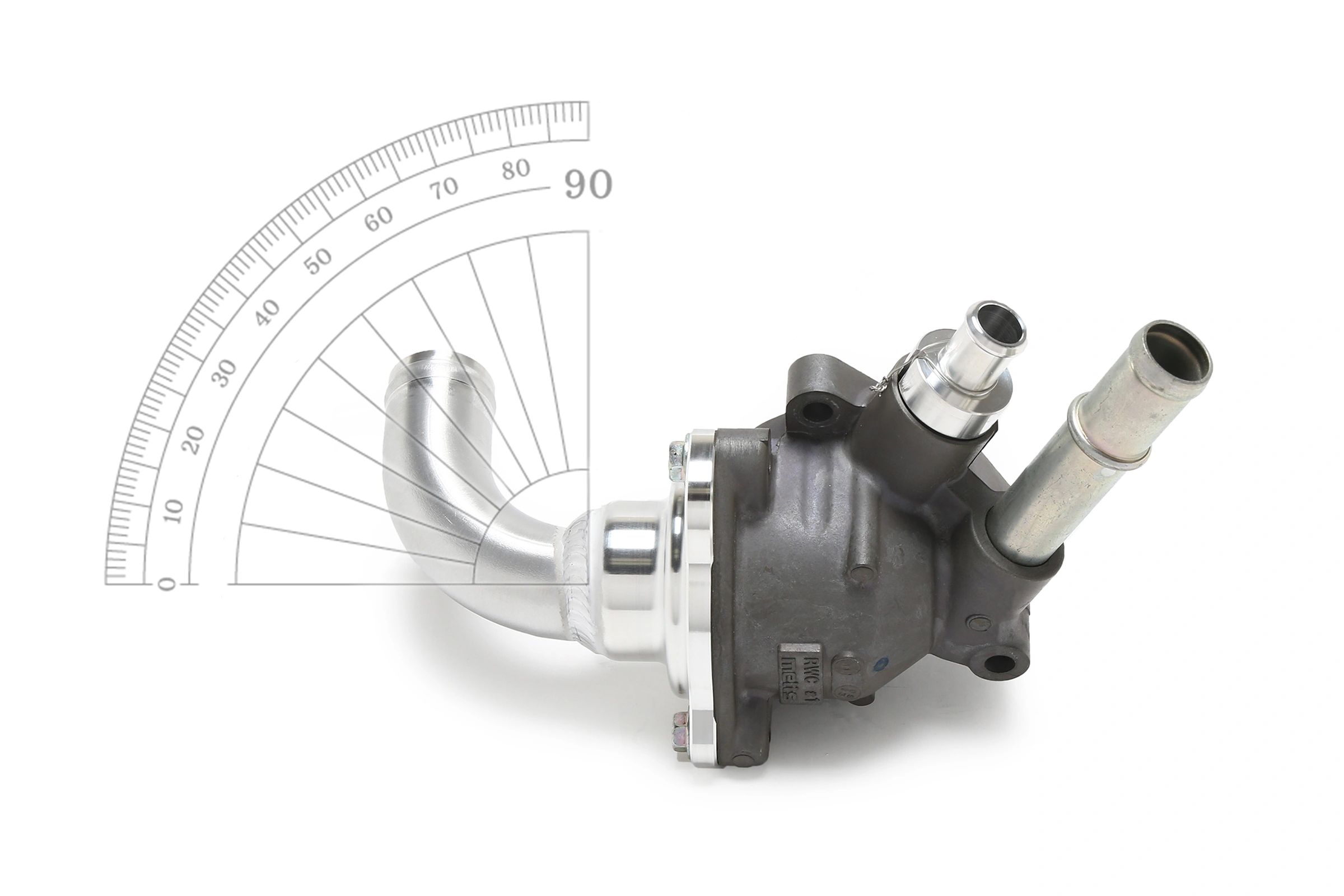 Reviews