TracTuff RBC/ RBB Water Neck Flange - V1
TracTuff RBC/ RBB Water Neck Flange - V1
Our beautifully machined RBB/ RBC/ RSP (K24A, K24A2, K24A4, K24A8, K20Z3, and K20Z4) cylinder head flange is designed and machined with a large -16 ORB outlet and a 1/2" NPT heater port. The generous o-ring seat doubles as a weldable socket for custom jobs. 
The hardware includes four M8 stainless steel socket head bolts, a 90° heater hose fitting, a plug and a Genuine Honda gasket. Please chose either our matched 1.25" hose or a -16 male flare fitting to attach your upper radiator hose.
NOTE: The -16 ORB port is shallow and conventional fittings may bottom out before the o-ring makes a seal. If you are looking for a neck to replace the OEM unit, please take a look at the OEM Replacement. 
1.25" Hose Fitting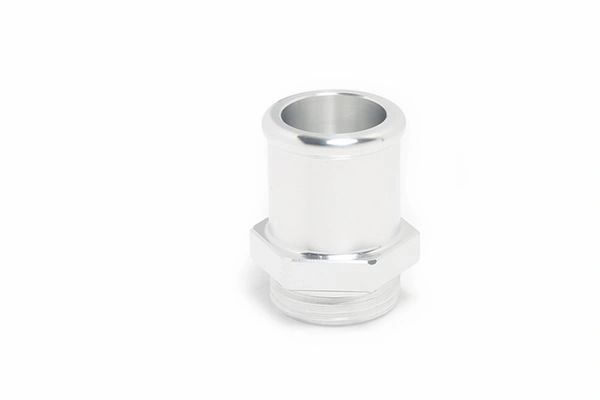 -16 Male Flare
Reviews